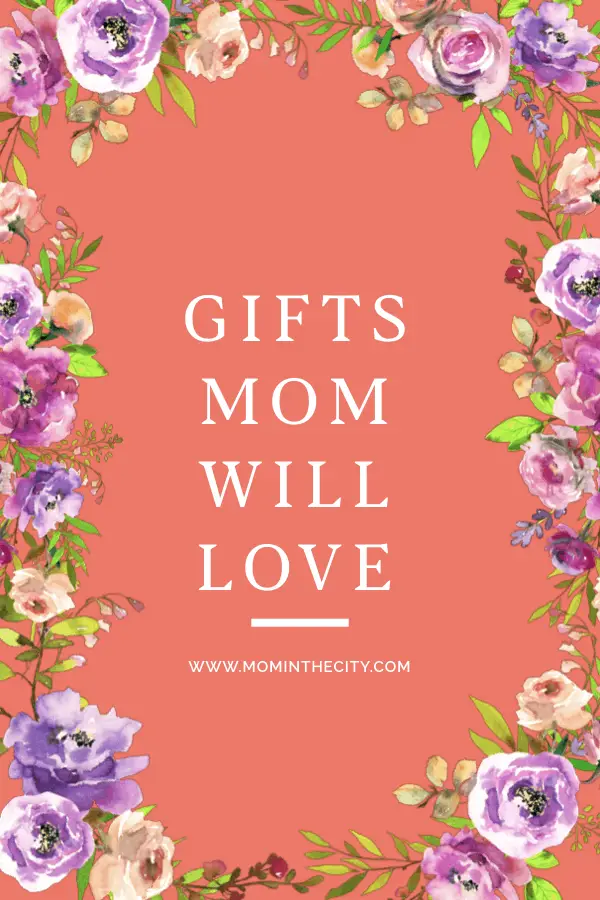 Sunday, May 12th is Mother's Day here in the United States. Although every day is a great opportunity to celebrate moms, this day is an especially wonderful one. Truthfully, the best Mother's Day gift depends on the mom. (Know your gift recipient!) I get double celebrations in May – for Mother's Day and my birthday – so I'm sharing a few of my favorite gift ideas…
Active:
I have a gym membership but I find it a pain to actually go to the gym. Besides the TRX bands and a treadmill or elliptical, I have already bought my trainer-suggested basics (foam roller, mini bands, and exercise ball) to use at home. All of these items would make great gifts. (If you really want to splurge, get a Peloton bike. It's currently the "it" stationary indoor bike.)
Beauty:
I love to be pampered. A favorite gift is when my husband gets my hair stylist Shanelle to come over and do my hair. I love spa days (not at Spa Castle!) including massages and pedicures too. A beauty gift basket filled with some of my current beauty favorites would also be a special treat. (Breezelike wooden comb and CAVIAR 10-in-1 leave-in hair cream are my two favorite hair products. Meanwhile, I'm on a moisturizing kick so I love Cerave's moisturizing ceam, C.O. Bigelow ROSE SALVE and Neutrogena Norwegian Formula Hand Cream.)
Entertainment:
Theater outings are special treats. I went to see Aladdin with Sean back in February. Next on my "to see" list is Wicked. Lion King is still my all-time favorite Broadway show and I really enjoyed Beautiful: The Carole King Musical. Movie tickets and digital music service subscriptions (Pandora and Spotify) are also great options.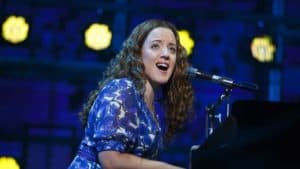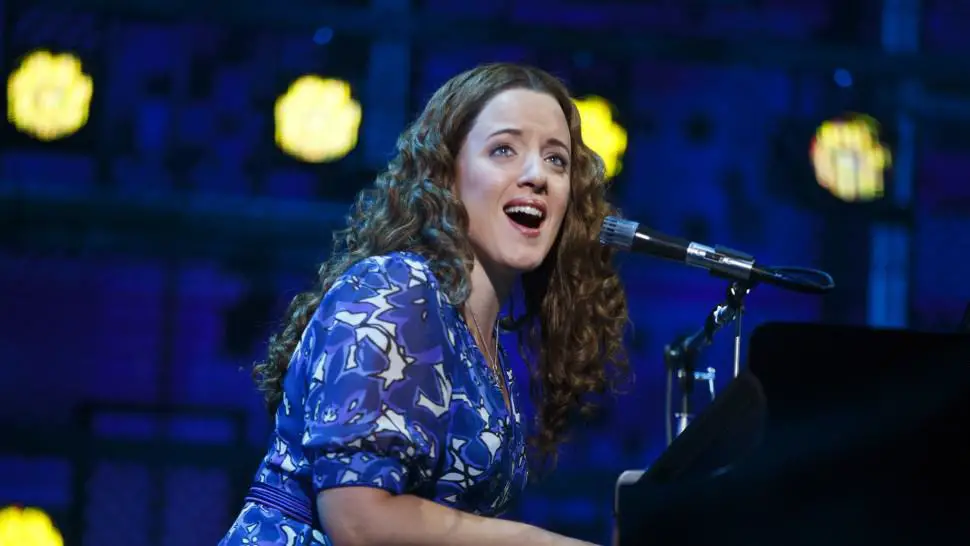 Fashion:
Purses, shoes, lingerie, tops, jeans, and dresses are always on my list. Unless you specifically know the recipient's preferences, I suggest a gift card to their favorite stores. Another option (for moms who like variety) is a Rent The Runway subscription. I had bought the RTR Update option earlier this year. I canceled it because I didn't find it to be the best for curvy women like myself. If you're a little more streamlined in the bust or butt areas though, it could work for you. (The clothes were great!) I just looked "anything but modest" in them. 🙂
Each year, I get one of the shirts that we design. (I no longer place all of my designs on my "Our Family Tees" site because folks have literally copied my bestsellers and sold them for cheaper prices. Since new ideas are easy, I don't have the time, energy or inclination to litigate. Besides, 100% unique ideas are extremely rare anyway! That's why I primarily promote my tees directly on Amazon.) This year, I'm asking for our popular, simple Melanated Mom tee.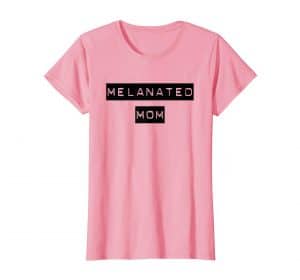 Home:
I asked for a Dutch Oven cookware piece but my guys said that they would feel guilty to get it for me as a gift. (I want it specifically to make jambalaya and chicken and dumplings.) I'll just get it for myself. They are fine with getting me house cleaning services as gifts though. I guess that they value my cooking more than my cleaning…
Paper:
-Books – Becoming and Choose: The Single Most Important Decision Before Starting Your Business are currently on my nightstand.
-Journals and stationery (especially personalized stationery and "thank you" cards) are always great to have on hand. Mixbook, Minted and Shutterfly all have great options.
-Although I love my electronic notes, I'm still partial to paper planners. There's just something special about physically writing things down. momAgenda has some beautiful ones.
Sentimental:
Ultimately, moms just want to know that they were considered. Some moms like flowers. (I don't) Some have a favorite food or drink. From my kids, I appreciate small, meaningful gifts. For instance, this was one of my favorite gifts from my youngest son Sean. (He knows me so well – words of affirmation AND Starbucks in one gift!)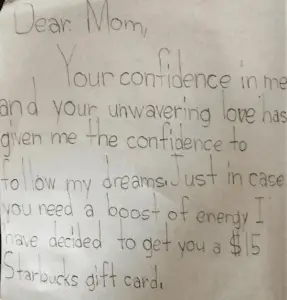 Techie:
There are a wide variety of tech-centric gifts. All of my tech is currently working well so I don't need a new cell phone, computer or tablet, etc. I did ask for new tech accessories (headphones and a cell phone case) though.
I hope that some of these suggestions have prompted you to think of what your mom (or mom-like figures) would enjoy.
(For even more gift ideas, you can check out Amazon's new curated Mother's Day storefront.)