Congrats to the giveaway winner: Ann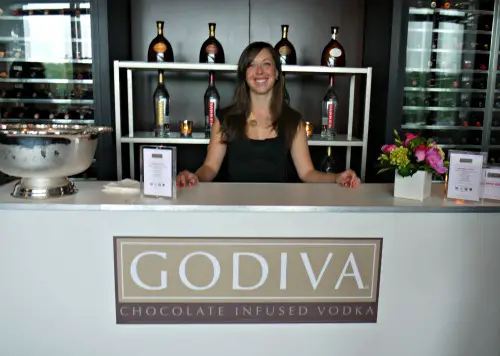 I attended a Mother's Day celebration lunch at A Voce Columbus that was sponsored by Godiva Spirits earlier today. It was wonderful to be "toasted" for my role as a mom while picking up some recipes for custom cocktails and enjoying a delicious lunch by A Voce's executive chef Missy Robbins. I see why the Obamas liked Chef Robbins' food at Spiaggia in Chicago. She really is an amazing chef! I felt so pampered and relaxed at the end of lunch and I'm excited that I get to pamper one of you…but more about that later.
We started off with appetizers and my favorite drink of the event, Les Femmes Coupe, that was created by Chicago Mixologist, Revae Schneider.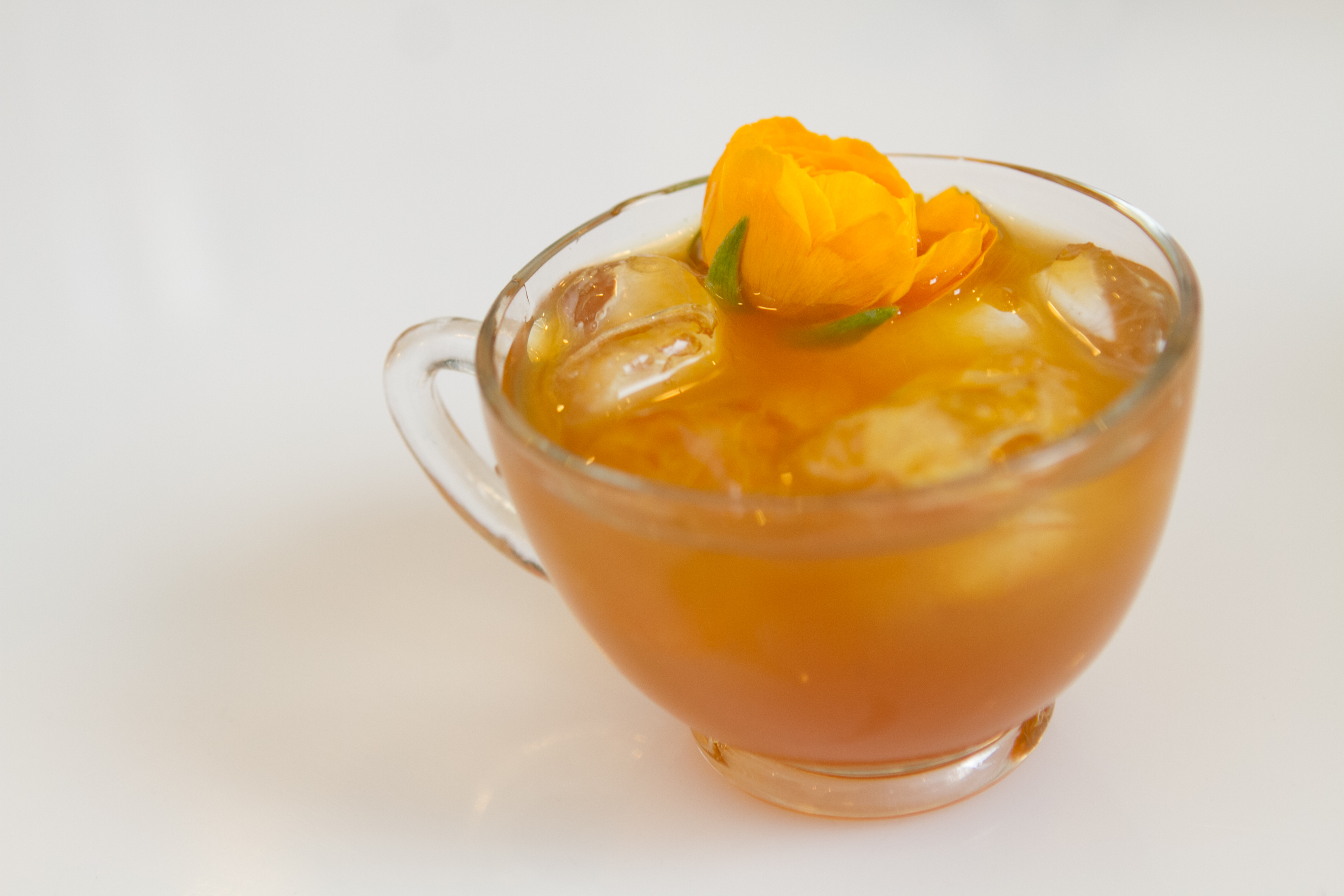 Les Femmes Coupe
(Recipe courtesy of Godiva Spirits)
Ingredients:
1/2 ounce Godiva Chocolate Raspberry Vodka
1 1/2 ounces PIMM'S No. 1
3/4 ounce fresh lemon juice
1/2 ounce simple syrup
2 droppers Bittercube Orange Bitters
1 dash Regans #6 Bitters
Orange and lemon slices for garnish
Preparation:
1. Combine Godiva Chocolate Raspberry Vodka, PIMM'S No. 1, lemon juice, simple syrup, Bittercube Orange Bitters and Regans #6 Bitters into cocktail shaker with ice. Shake well.
2. Pour contents into a Collins Glass over ice.
3. Garnish with orange and lemon slices.
Ideal Serving Glass:
Collins Glass
Yield:
1 drink

I will share the other three drink recipes in another post, but I wanted to give you an overview of the lunch…
Misticanza was served for the antipasti along with a Parisian Breakfast cocktail.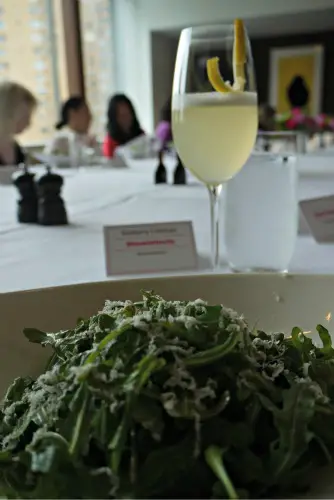 A Brasato Di Manzo (that was inspired by Chef Robbins' mother's brisket) was served as the secondi along with an Aromatic Allure cocktail. It was the tenderest brisket that I have ever tasted.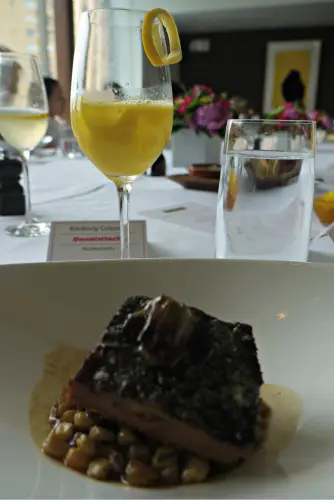 Unfortunately, I needed to leave to pick up the kids before the Cannoli was served as dolci along with an Haute & Steamy cocktail. However, my friends raved about the combo on twitter. Another great thing happened after I left…I won a "Breakfast in Bed" package from Godiva Spirits to indulge one of you!
This gift package is the first (of five Mother's Day gift packages) that will be sprinkled throughout the site this month. To enter to win the package (with an approximate value of $100), simply tell me your favorite way to be pampered in the "Comments" section below. **Please note that you must be 21 years or older to enter this particular giveaway.** For an additional entry, please do one or more of the following for my new "baby", "Mom in the City" (and leave a comment indicating that you did so):
-Follow Mom in the City on Twitter
I will pick a random winner on Monday, May 7th at noon. Good luck!