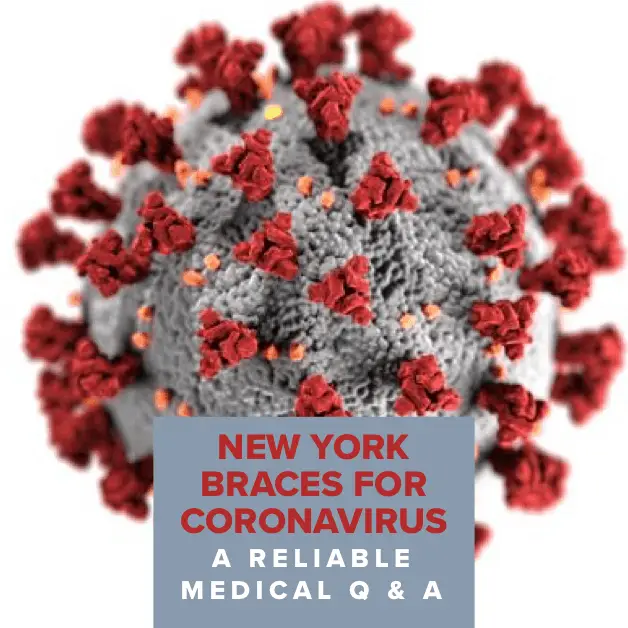 Coronavirus has been on many minds locally as New York braces for coronavirus. Today, my fellowship of churches participated in a day of prayer and fasting about the virus. As I encouraged friends and family on Facebook, don't worry but definitely be educated.
One great thing about being a parenting writer is that I get access to experts in various fields. I know that reliable information calms my mind. (For instance, I remember back in 2009 when Natasha Richardson died from an epidural hematoma. It was so helpful to interview pediatrician, Dr. Harvey Karp to calm my fears as a parent.)
This time, I actually found my expert among my group of actual "real-life" friends. Family friend Jerry Zee (PharmD, MPH, CPH, BSPMM; Commander, Commissioned Corps of the U.S. Public Health Service; National Incident Support Team – D Deputy Team Commander) actually did a presentation about the coronavirus at our church service this past Sunday.
New York Braces for Coronavirus
As New York braces for coronavirus, I asked Jerry if I could share the presentation with you. He was kind enough to say yes. I hope that you find it helpful. (Before sharing the full presentation, I will answer some questions that I have been receiving from concerned moms.)
What is the coronavirus?
"The virus that causes COVID-19 is a new coronavirus that originated in Wuhan City, China and has not previously been seen in humans. COVID-19 causes symptoms such as fever, cough, and difficulty breathing."
(Source)
How many cases of the coronavirus have been reported in the US? Where?
The numbers are constantly increasing. See Jerry's coronavirus presentation for a breakdown as of 2/29/2020.
How is the coronavirus transmitted?
"The intermediate host for COVID-19 is thought to be related to the seafood market in China where the outbreak first occurred. Like SARS, we are seeing human to human transmission with COVID-19. All cases of SARS identified in the US population (so far) were associated with international travel."
What are the coronavirus symptoms?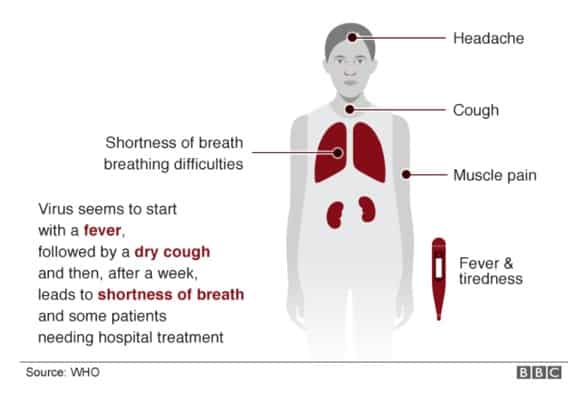 What coronavirus precautions can be taken?
Wash your hands
Cover your cough
Avoid touching your eyes, nose, and mouth
Avoid close contact with sick patients
Stay home when you are sick
Disinfect frequently touched objects and surfaces
Vaccinate against influenza
Avoid consumption of raw or undercooked animal products, especially seafood
What treatment is available if one has the coronavirus?
Mild cases may be treated at home
Progression to lower respiratory tract disease requires close monitoring
No specific treatment currently available
No vaccination currently available
Supportive management of complications
Oxygen therapy, mechanical ventilation, etc.
You can download Jerry's brief coronavirus presentation. Personally, I am grateful to have access to reliable medical information as New York braces for coronavirus. As Sir Francis Bacon wrote, "ipsa scientia potestas est" ('knowledge itself is power').
{Top post image is adapted from photo courtesy of CDC/Alissa Eckert, MS, Dan Higgins, MAM}