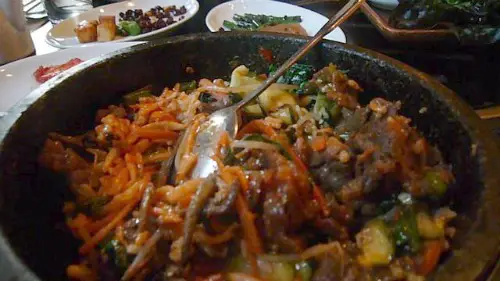 Saturday evening was such a special time. Since Reggie and I were attending a parenting workshop in the evening, his aunt kindly volunteered to keep the boys overnight. Yes…education AND a date night. Double score!
The parenting workshop was very helpful. Douglas Jacoby, an international Christian teacher, came into town to discuss the principles from his parenting book, The Quiver. While the six principles that he shared about were from a Biblical viewpoint, I think that they apply to parenting overall. I will briefly share them below. (If you are a Christian parent, I especially recommend purchasing the book for more detailed guidance!)
1. Focus on principles not practicals.
2. Focus on the "ladder of priorities". For Christians, the first four are 1. God. 2. Spouse. 3. Children (& extended physical family based on the situation) 4. Church
3. Have the courage to resist culture. Basically, don't let others in society define your family/choose what you should value.
4. Character is more important than personality (and achievement).
5. Parenting is about training, not just discipline.
6. Talk together as a family. The importance of family mealtime has been shown in study after study. Be creative about making time to spend together…and making those times special. (i.e. If you can't do a family dinner together, perhaps a family breakfast will work.)
Point number four really stood out to me. Although I "know" effort and character are most important, last week was one of those weeks that I needed to be reminded of such. Sean had scored off the charts on some test (that I didn't even know that he was taking!) and his teachers and classmates were heaping a lot of verbal praise on him…a lot. While I am pleased that both of my sons are doing very well academically, I don't want "the smart kid" to become their identity/the source of their confidence. I am more concerned that they do their best at whatever they do (a character thing, not a result thing)…and let the chips fall where they may. This workshop was a great reminder to keep that thought process in the front of my mind.
After the workshop, we used our "kid-free" evening to go eat at Do Hwa, a Korean BBQ restaurant in NYC's West Village. We had enjoyed our meal there back in November of 2011 so much, but we had forgotten the name and address. After a quick search on this blog for the Mmm…Bibimbap! post, we walked there since the workshop was nearby. It was a Saturday night, so the restaurant was pretty full…but the food was just as amazing. (We ordered the exact same thing as the last time. We just skipped the appetizer, because it was pretty late.)
If you enjoyed this post, don't miss future ones! Please be sure to sign up for my email or RSS feed for updates. (Also, if you're on Pinterest, let's follow each other.)