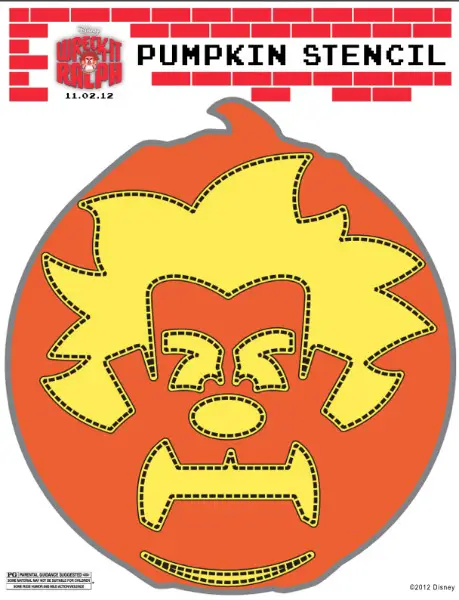 Click on this free pumpkin stencil link to download the FREE Wreck-It Ralph pumpkin stencil.

Are your kids looking forward to seeing Wreck-It Ralph (affiliate)
when it opens this Friday (November 2nd)? Mine are.
That's why I wanted to share this Wreck-It Ralph pumpkin stencil that my friends at Disney sent over. (It's also a fun activity to do with the kids since they will be out of school again tomorrow due to Hurricane Sandy.) Enjoy!