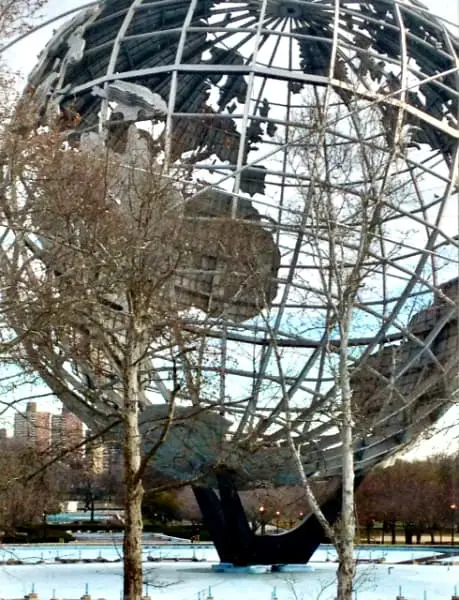 Did you know that the travel guide company Lonely Planet chose Queens as their #1 Best in the US 2015 destination? We moved from Manhattan to Queens for the school system and I'm embarrassed to say that I haven't really explored my neighborhood. Most of my socializing is still in Manhattan. That changes this year! I'll take you along on my ride by highlighting fun, family-friendly locations and restaurants. In December, I chaperoned Sean's class trip to the Queens Museum so I'll start there!
The Queens Museum is a really great place for families to visit. The updated arts center is visually striking. ("It looks like Frozen", one of the schoolgirls said due to all of the glass.) The museum also offers various events and exhibits. My favorite exhibit was The Panorama of the City of New York, a 3D model of the city of New York from a birds-eye view. I'm not sure if guides are available for the general public because I went with a school group, but I was fascinated by the history of the model. It took 200 people – working from 9am to 5pm – three years to make the landscape. One inch on the model equals one hundred feet in real life. As a frame of reference, an average sized person would be a grain of sand on the panorama. (No…I wasn't the only one who was intrigued by the Panorama…the kids were too!)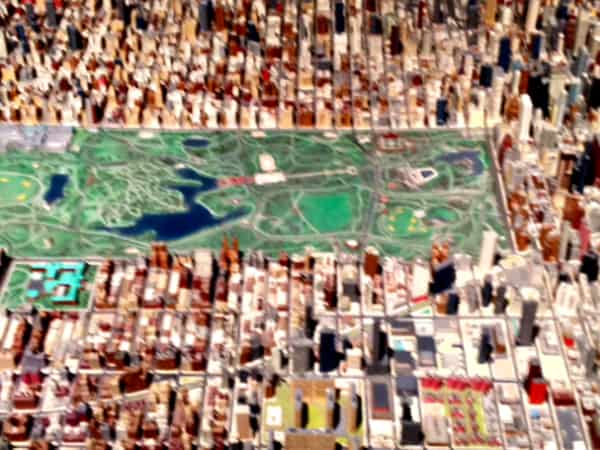 As we left the museum, our guide mentioned that there were free art-making classes on Sundays. I checked and the museum does offer weekly Drop-in Family Art Workshops on Sundays from 1:30pm-4:30pm for children ages 5 – 12 and their adult companions. The workshops are free with museum admission ($8 for adults and children 12+; $4 for students and seniors and free for children under 12). Building monsters, designing city blocks and making puppets are just a few of the past options. Our school class created city nightscapes, which was a fun way for the kids to use their imaginations. Whatever you do on your visit, make sure that you visit the Queens Museum of Art Panorama exhibit!
Queens Museum
New York City Building
Flushing Meadows Corona Park
Queens, NY 11368
Phone (718) 592-9700
Hours: Wednesday through Sunday 12-6pm