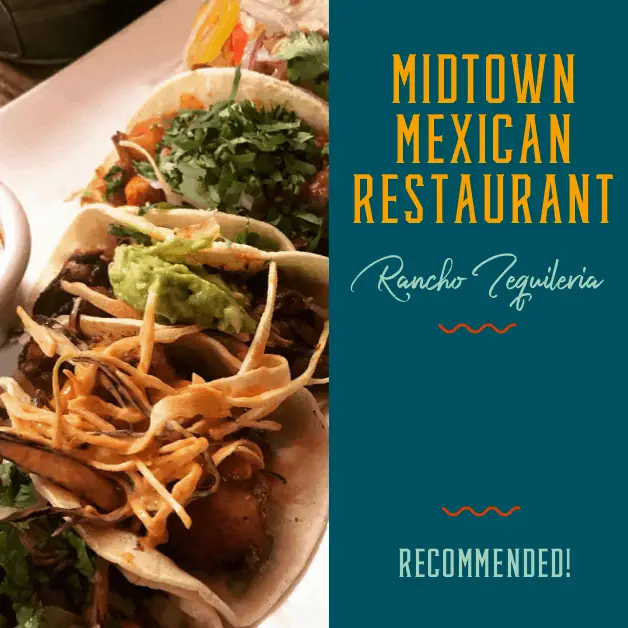 I had planned to meet up with a friend to see an Alvin Ailey dance performance at the end of December. Between ticket issues and delayed transportation, that didn't happen. It worked out for the best though because we were able to sit and talk for hours at Rancho Tequileria, a midtown Mexican restaurant.
The colorful restaurant was full (a good sign!) but not too crowded when we arrived. Overall, we had a really great experience. The service was warm and friendly and the food was excellent. We started with the complimentary chips and salsa. (I could see why the menu emphasized that only the first round was free. They were so good that folks would probably keep asking for more!)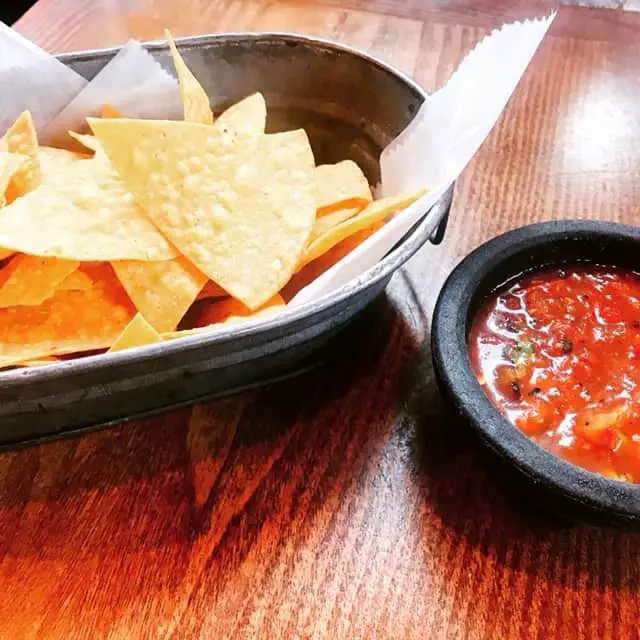 My friend enjoyed her Chicken Rancho Quesadilla. ($15.50)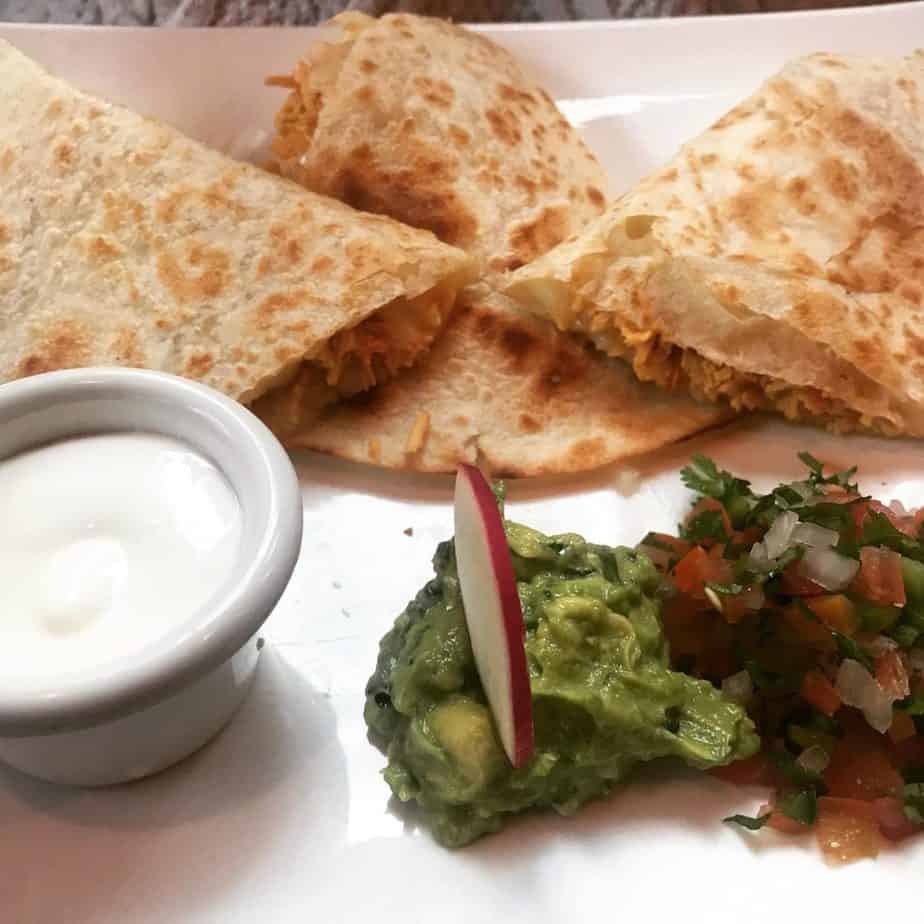 The highlight was the Taco Tour, a platter of five tacos, that I ordered. ($23.95) Initially, I thought that 5 tacos would be too much and that I would bring the leftovers home to "my guys". I was wrong. The tacos weren't big so I ate four and gave one to my friend. Let's just say that these tacos put my family's "Taco Tuesday" meals to shame. Authentic taco shells are so much better! I especially enjoyed the fish taco.
I can't comment on the bar aspect of Rancho Tequileria because we didn't order any drinks. I would recommend going for the food alone though. (The visit actually reminded me of my guacamole recipe phase. I need to go make some again!)
Rancho Tequileria
Rancho Tequileria
741 Ninth Avenue 
New York, NY 10019
(212) 956-0731
http://www.ranchotequileria.com/