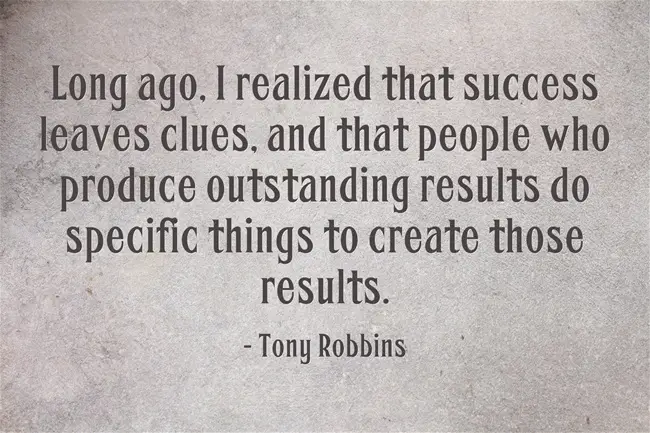 "Success leaves clues" is one of my favorite quotes. While I don't believe that people should be copycats in business (or life!), I think that it is smart to learn from those who have already achieved what you desire to have, do, be and make. Recently, I went on a Disney "We & Me" media trip with my family. It was an amazing opportunity to learn more about the various Disney offerings and to have some fun with my family. As an added bonus, I was able to take some good business (and overall life!) notes from the various entertainers that were showcased. Below are five success tips that I learned from John Salley and Boyz II Men: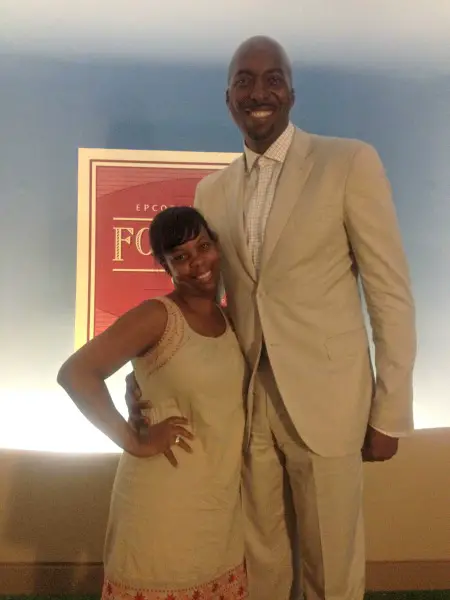 John Salley
1. Know and use your personal strengths.
"If someone is better than you at something, then let them do it." This was John's response to questions about his role in the Vegan Vine Wine company. He realized that his strength is to promote the wines that he enjoys and to leave most of the other details of running a wine company to others. He was the first NBA player to win four championships with three different teams, so I would say that he has found much success in following this advice.
2. Believe in the product or service that you sell.
It was obvious that John strongly believed in the vegan lifestyle and that he enjoyed being able to make vegan wines more widely available. Is it obvious that you believe in your business products or services?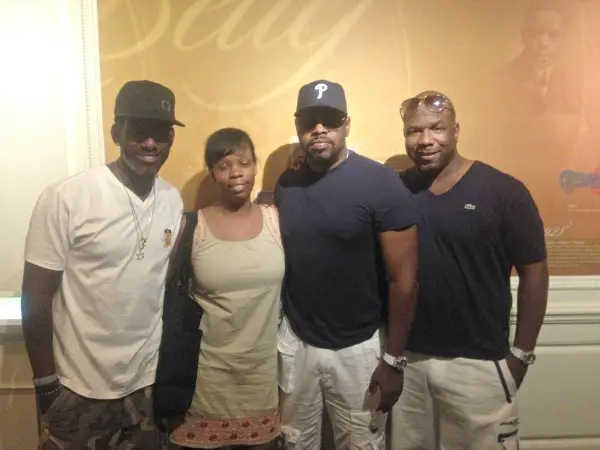 I know that my eyes are shut, but when am I ever going to get another shot with these 3 guys?!
Boyz II Men (Nathan Morris, Wanya Morris and Shawn Stockman)
3. Listen to your mentors.
Boyz II Men has an ongoing show at the Mirage in Las Vegas. That is a major feat that not many performers accomplish. One of the ways that they were able to get such a placement was that they have an international audience. They were smart enough to listen to various mentors who encouraged them to cultivate an international audience over their 22 years in the music industry. By participating in international tours (even when they didn't feel like it), they were able to have international records and experiences. Those seeds that were planted and the groundwork that was laid decades ago are now bearing fruits. They are now known and loved worldwide.
4. Work hard without complaining.
They shared that they have been through some amazing lows in addition to their many wonderful highs. However, they were grateful for their success and did not complain. For instance, I would have never known that one of the members was suffering from severe allergies if a question had not been asked about some of their challenges. The group joked that "Vicks, tea and Pedialyte" kept their friend/fellow group member functioning when his allergies threatened to stop the show.
5. Know your audience.
They knew how to rock the crowd. I saw a lady just crying because she was near them. When they handed out roses to fans, the crowd was going wild. (Funny side note: my husband and kids couldn't stop cracking up because one of the men in the audience was so star struck that he tried to tie one of the singer's shoe. They are so silly!) Anyway, Boyz II Men also chose songs that were crowd favorites for their set. My favorite was "End of the Road". That song has generational appeal, because my sons were singing it every time something was coming to an end for the following week!
Were any of these tips helpful for you? As a work at home mom entrepreneur, I found value in all of them. As I plan for 2014, I will definitely be considering how I can put them all into practice!
You can read more about our Disney experience on the following posts:
–Disney Trip: Day 1
 (Disney's Yacht Club Resort, Party for the Senses & More)

–Disney Trip: Day 2
 (A Pampered Princess Day)

–Disney Trip: Day 3
 (runDisney, Boyz 11 Men & More)

–Disney Trip: Day 4 (Disney's Animal Kingdom)