Food and gift ideas are the two most popular post topics on this blog. That is why I want to share seven gift ideas for kids by Black women creators. I will be highlighting women from varied backgrounds for you to support this month. I didn't have the space in my schedule to share about Black creators during February/Black History Month so this is where I will begin in March/Women's History Month.
Unique Gifts for Kids
Black Heroes: A Happy Families Card Game ($11.99)
Credit: Laurence King Publishing
1. My first pick is Black Heroes: A Happy Families Card Game by Dr. Kimberly Brown Pellum with Illustrations by Magali Attiogbé: I receive many pitches from publicists year-round. This card game was the only one that I accepted this year because I love how it celebrates the history and brilliant contributions of Black people.
My sons are a little too old for this "Go Fish" style game but it was really interesting to see how they approached the deck. They took the 44 cards out of the box and went through each one to see which people they knew and whom they didn't – splitting the cards into two piles. Then, they called my husband and me into the room and "tested" us.

They teased me about the ones that I didn't know. "I thought that you majored in African-American history at Columbia," they joked. Whatever. (On a serious note though, I need to brush up on African heroes!)
Meanwhile, we threatened to take away their "Black card" for some of the ones that they missed. "Who raised you?" I asked when one didn't know who Angela Davis was. (Really, who raised him?!)
The concise, educational mini-biography of each hero and the lovely card illustrations are excellent. I highly recommend Black Heroes: A Happy Families Card Game to families with kids ages 3 and up.
2. Of course, I will include a couple of my merch offerings. I am a Black woman creator and several of my merch items honor the Black culture. (My Black Princess tee is especially popular.)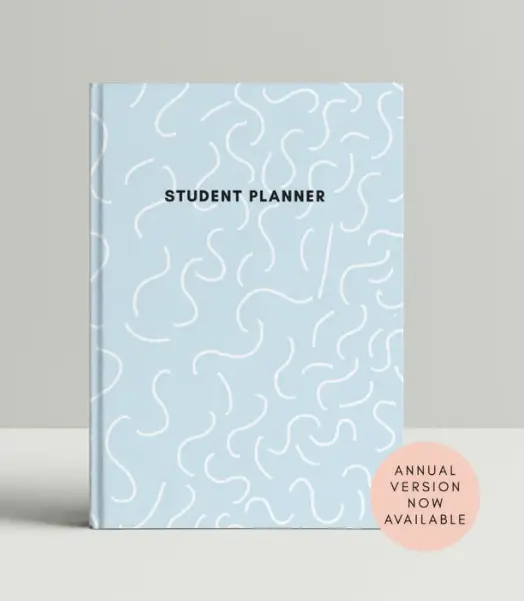 Student Planner ($22.36)
Credit: Love Is My Protest
3. Many young people love to write and journal. My mom jokes that I was born with a pen and piece of paper in my hand. That is because I have loved writing lists as far back as I can remember.

London-based designer and owner of Love Is My Protest Dana Osadebe offers some exceptional options in her collection – from journals to student planners – that would make helpful gifts for older kids.
4. I learned about Shennel Fuller's Miles and Milan brand because it was featured in a local Amazon popup shop during February. I love the classic gender-neutral children's clothing. The pieces are simple but lovely.
5 & 6. Books are good presents for all ages – including kids. Whether you buy them from your favorite Black-Owned bookstore or Books at Amazon, there are options as varied as the recipient's interests. Brittany J. Thurman's Fly and MJ Fievre's The Ocean Lives There: Magic, Music, and Fun on a Caribbean Adventure are options that amplify Black culture.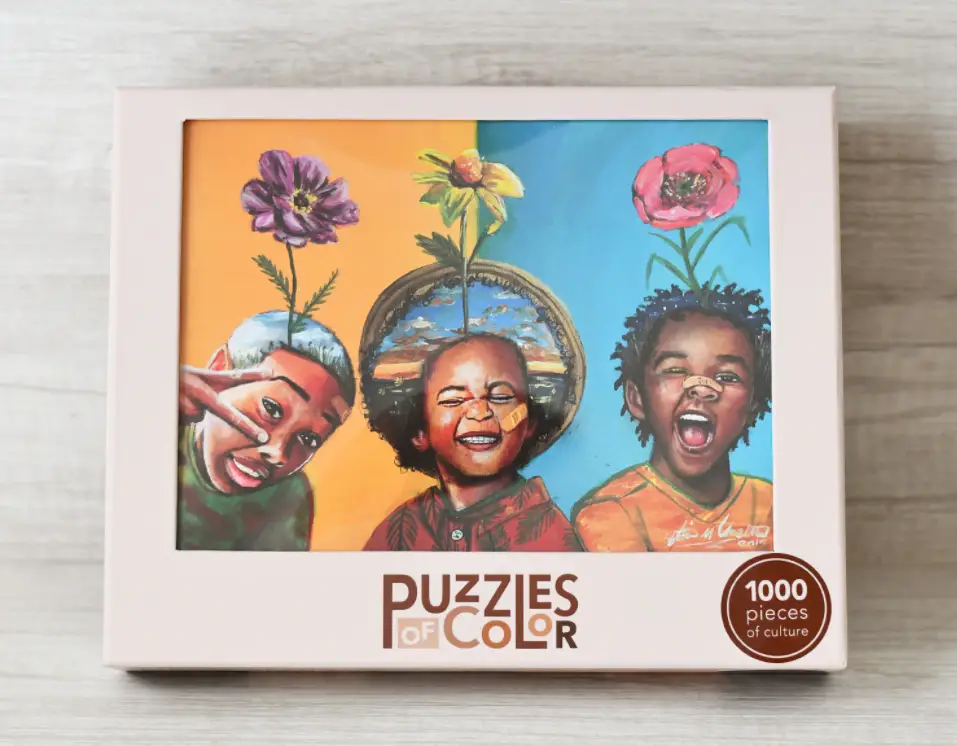 "Black Boy Joy" by Ija ($31.99)
Credit: Puzzles of Color!
7. My sons loved puzzles when they were kids. During the pandemic, we revisited that interest since we had extra time on our hands. Puzzles of Color!, a black-owned family business run by brother-sister duo William and Ericka, has a variety of colorful options to celebrate the culture.

These puzzles are great gift options that kids can assemble with their families. (They are so beautiful that I'm adding one to my personal "gift wish list"!)
I hope that you enjoy these gifts picks and will support these Black Women-Owned businesses all year!
If you found these gifts for kids from Black women creators post helpful, please share it. Thanks!
You Might Also Like