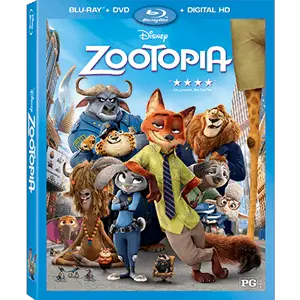 Disney's Zootopia DVD release date is today (June 7th). It took my family a couple of days to process the movie after watching the Blu-ray that Disney sent us to review last week. Our immediate reactions:
-I don't know what I think about this movie. – Sean (9)
-Were they talking about us (Black people)? – Michael (12)
-They were talking about Black people! – Reggie
-The fox could have represented several different minorities – Blacks, Latinos, etc. Wait a minute – that "articulate" line is usually directed towards Black people. The fox does represent Black people. I'm with Sean, I don't know how I feel about this movie. -Me
By this point, you have probably seen or heard about  "Zootopia". (The movie has received glowing reviews and broken box office records.) If not, here is the Zootopia trailer:
After a couple of days, I revisited the
Zootopia
movie with my family. Below are our (more coherent) thoughts:
Sean (9):
It was a good, well-crafted movie. The animation was beautiful. I liked the plot points – how they talked about stuff in the real world. I especially liked how they talked about not separating people (animals) into groups. That was pretty cool. "Definitely go see it …and I'm not being paid to tell you that. Yeah."
Michael (12):
It was a really good animated movie. It talked about some serious issues like race, drugs and being accepted in society. It talked about the problems with classifying people according to their race. It was good because the fox was funny and the rabbit was interesting.
Reggie (adult):
Although Zootopia was a movie for kids, it touched on adult themes. There was a powerful message about fighting for your dreams since the bunny rabbit fought against the odds to be a cop. It also discussed the separation between predators (minorities) and prey (the majority). It might be necessary to explain certain aspects of the movie (drug use, social injustice, separation and women's rights) to younger children. There were also some funny moments between the fox and the bunny rabbit. Any age can enjoy the movie but older kids (ages 9+) will be more easily able to understand the more mature themes.
Kim (me):
On a parenting note, it made me really sad that Judy's parents didn't initially support her dreams of being the first rabbit officer in the police department. As parents, we can't let our fears hold our kids back from being "the first" at things that their hearts desire. One of the best pieces of advice that I ever received from an older mom was "Don't parent from a place of fear." It doesn't matter if others doubt our kids, we parents should believe in them!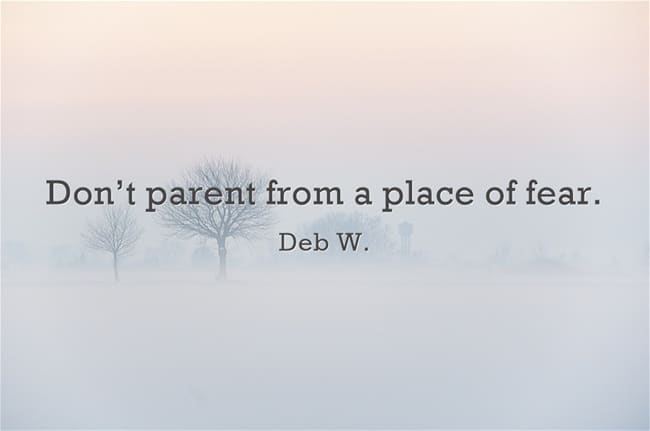 I also ended up appreciating the manner in which Zootopia addressed the more challenging aspects of diversity. It prompted me to come up with some questions to ask my family:
Family Conversation Starters About Diversity
Race, Religion and Socioeconomic Class
-Who are your best friends? If they are all the same ethnicity, religion, and socioeconomic class as you are, why? Is it important to have a variety of friends? If so, how can you expand your circle?
-What do you really think of (fill in the blank) people in general? Why? (This is a good opportunity to address both positive and negative stereotypes. No…all Black people can't play basketball. Not all Asian people are good at math. Not all Latinos can salsa. Not all poor people are lazy. Not all rich people are greedy. You get the picture. People are individuals. Period.)
Gender
-Are there certain things that you think (fill in the sex) can or cannot do? Is there anything that you think they should or should not do? Why?
Politics
– What do you think about (fill in the political party and/or Presidential candidate)? Since this is one of the most divisive election periods I have ever seen, it's important to teach our kids to be critical thinkers. Not all Democrats are lazy and want government handouts. Not all Republicans are racist and sexist. There are a variety of reasons for differing political views and it's simplistic and detrimental to perpetuate an "us versus them" mentality on the next generation.
Just like in Zootopia, our world is composed of many different types. If we put aside our fears perhaps we can create a better (not utopian, but better) society too. Now that would be great!
In any event, the chemistry between the rookie rabbit officer Judy Hopps and scam-artist fox Nick Wilde is really good in this animated movie. The great thing about the Blu-ray, Disney Movies Anywhere and DVD is that they also include a variety of bonus content. Roundtable conversations, story shifts throughout the development of the movie, hidden "Easter eggs", deleted characters and scenes as well as alternate scenes are just some of the bonus highlights. As Sean said earlier, "Definitely go see it …and I'm not being paid to tell you that. Yeah."