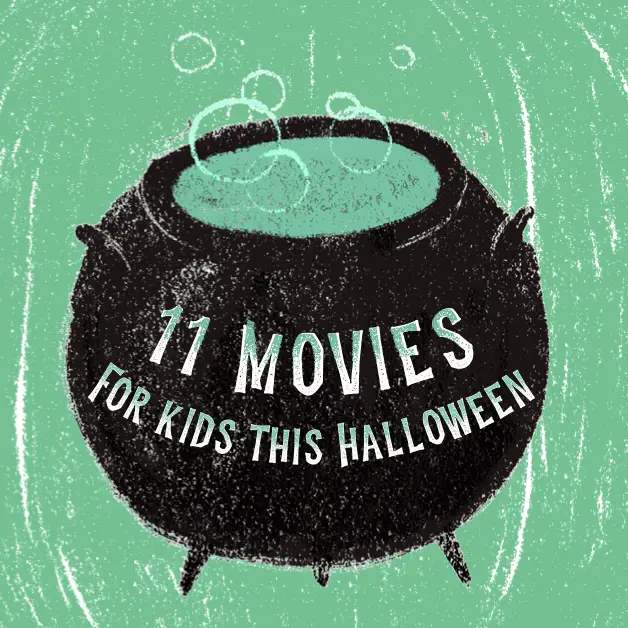 Halloween will be celebrated around the world later this month (October 31st). One of the ways that I like to celebrate with my family is by enjoying  spooky – but not TOO scary – Halloween movies for kids. Below are my top eleven Halloween movie choices for families with kids ranging in ages from preschoolers to tweens. There are certain to be at least a couple of movies that your family will have fun watching!
Halloween Movies for Kids
1. Casper

Bill Pullman and Christina Ricci star in this movie that is based on the popular Casper the Friendly Ghost cartoons and comic books. It is rated PG due to some of the language.

2. CORPSE BRIDE

Co-directed by Tim Burton, this stop-motion animated movie is set in Europe's Victorian era. It is rated PG for scary images and action as well as brief mild language.
3. Halloweentown

This Disney channel movie follows the adventures of a young girl (Marnie) who finds out that she is a witch on her 13th birthday.
4. Hocus Pocus

This funny movie is about three witch sisters who are resurrected in Salem, Massachusetts on Halloween night. It is rated PG for some mildly scary scenes and some rude language.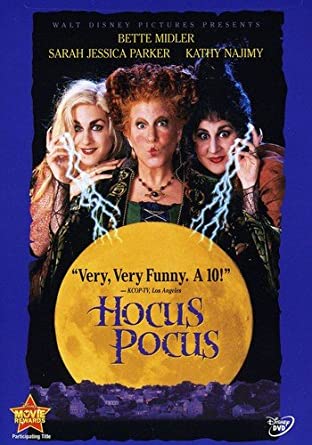 5. It's the Great Pumpkin, Charlie Brown
In this animated television special, The PEANUTS comic characters celebrate Halloween and Linus hopes that he will finally be visited by The Great Pumpkin. (This is one of my family's favorite Halloween shows!)
6. Monsters, Inc.

After a child enters their city, monsters eventually find an alternative way to generate their city's power instead of scaring children.
7. Pooh's Heffalump Halloween Movie

This direct to video movie covers Halloween in the Hundred Acre Wood. In this one, Roo and his new Heffalump pal Lumpy brave trick-or-treating for the first time.
8. The Nightmare Before Christmas

In this acclaimed stop-motion film, Jack Skellington gets bored with ruling Halloween and decides to tackle Christmas instead. It is rated PG for some scary images. (It might be too scary for little kids.)
9. Ghostbusters
(RC)
This popular supernatural comedy follows a group of unemployed parapsychology professors who set up a paranormal investigative company based in Manhattan. While the film isn't super scary, it deserves its PG rating for language, smoking and a couple of sexually suggestive scenes.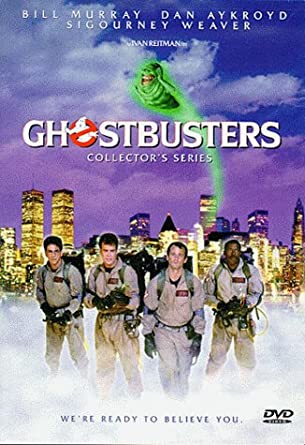 10. The Goonies
(RC)
This film follows the adventures of a group of friends who find a private treasure map. It is rated PG for cursing and violence. Although both are pretty mild, consider your child. (There are also some scenarios that might be too scary for really young kids.)
11. Goosebumps
My family had gone to see an advanced screening of Goosebumps. We didn't know what to expect but it was so cleverly made. Goosebumps has the perfect combination of scary and funny elements and I definitely recommend this family movie. 
Honorable Mentions
–Beetlejuice
(RC) and Wallace & Gromit – The Curse of the Were-Rabbit
(RC)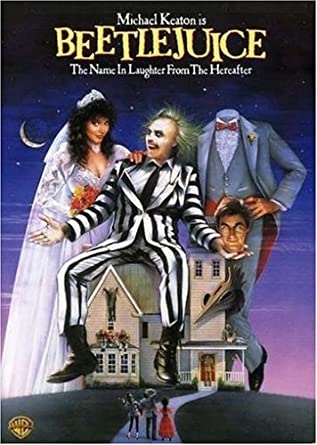 Thanks to all who gave their input on Facebook regarding the "Reader's Choice"(RC) Halloween movies for kids. In any event, you can borrow these videos from the library, rent them or buy those that you especially love. Happy "Spooktacular" Halloween movie watching!

{Updated}