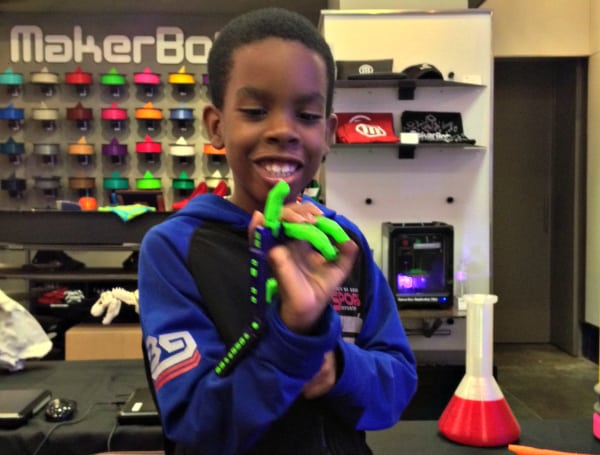 The way that kids view things changes everything. Back in January when I went to the Consumer Electronic Show (CES) in Las Vegas, 3D printers were being highlighted. Honestly, I really wasn't that impressed. I didn't "get" what the whole fuss was about. Fast forward a couple of months…my oldest son Michael was chosen to be a part of his school's 3D printing club and he was so excited about it. At the end of the school year, his team competed in a 3D printing club competition. All of a sudden, 3D printing became the best thing ever. ☺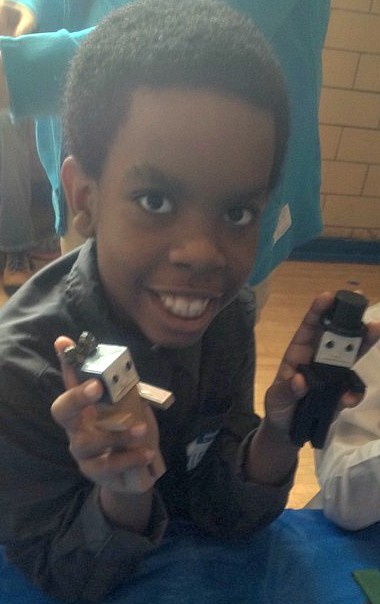 That is why I happily accepted when Michael and I were invited to a MakerBot 3D printing company hands on event at the MakerBot store in Manhattan. It was a great opportunity to see the different possibilities regarding what can be created with 3D printing. Michael was most excited about a robotics hand (in the spirit of the Robohand project) that was made with the 3D printer.
Meanwhile, I was happy to learn about various free resources that all kids can enjoy…
5 Free 3D Printing & Design Resources for Kids
1. MakerBot PrintShop has their own free app that is easy to use.
2.
Modio
is another great 3D printing app that allows users to make robots and other creatures.
Also…
3. The Thingiverse site hosts different 3D printing challenges and highlights various 3D designs.
4. Tinkercad allows you to turn ideas into a CAD model that you can print out on a 3D printer.
5. Sculptris is a free downloadable program that is a great beginner program that allows kids to practice 3D sculpting similar to using real sculpting tools on a lump of clay.
MakerBot Printing Services
While printers are becoming more affordable (especially the smaller MakerBot printers
), kids can make their own 3D items and have them printed out at the MakerBot shop as a more affordable option. Their print service prices currently starts at $10 for up to 30 minutes of printing.
The MakerBot 3D Photo Booth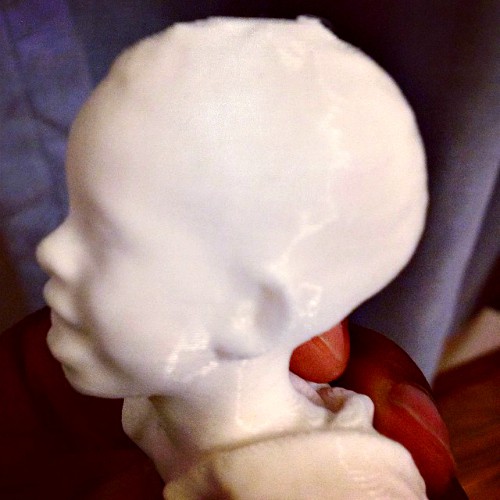 Lastly, I wanted to share about my favorite part of the experience – the MakerBot 3D Photo Booth. It took a complete 360-degree scan of Michael's head and shoulders. The file of the scan was printed in 3D and the 3D print that I received of Michael's head was amazing. It is something that I will keep for a lifetime. (I will always have an image of his smiling face when he was 10 years old!)
It turns out that I was wrong – 3D printing is pretty wonderful and it's actually becoming more affordable and accessible. The 3D printing technology is being used in some amazing ways – especially with real-time prototyping and educational purposes. (i.e. I wish that their frog dissecting kits – that use 3D printed parts instead of actual frog parts – were around when I was in science class.)
In any event, if you have a tech-loving kid, I highly recommend that you visit the NYC MakerBot store. If you can afford a 3D printer, it would be an amazing holiday gift. If not, you can still give your kids the gift of 3D objects by allowing them to make their own creations and have them printed at a MakerBot shop!
Michael also did a compilation video of his MakerBot experience. He's working on putting video pieces together, and he is figuring it all out himself. (He's a "hands-on" learner like his mama!) It's a good start, so please check out his GamerKidVlog video if you have some free time:
MakerBot Store
New York, NY
298 Mulberry Street
New York, NY 10012
(347) 457-5758
Open: Mon-Sat 12-7pm,
Sun 12-6pm