While doing a "Family Relationships" class for teens and campus students with my husband, I was surprised to hear how many of the teens & young adults really admired the family relationships in THE ADDAMS FAMILY. The themes of individuality, embracing weirdness, and family really resonated with them.
That's why I asked if I could bring one of "my" teens to get a different perspective when I was invited to a Charles Addams media experience (a day trip to Westfield, NJ on behalf of the upcoming animated THE ADDAMS FAMILY movie). Thankfully, the coordinators were kind enough to say, "Yes".
I don't visit New Jersey very often and this was my first time visiting the town of Westfield. The people, including Mayor Brindle, were warm and welcoming and happy to showcase Charles Addams. I tell my kids that (almost) everyone is an expert at something so it was nice to meet a "Charles Addams Expert", Mr. Ron MacCloskey. He is very passionate about sharing Charles Addams' links to Westfield. (Addams lived in Westfield until his Mom died.) Ultimately, Mr. MacCloskey hopes to have a museum, park, and statue in honor of Westfield's famous resident, Charles Addams.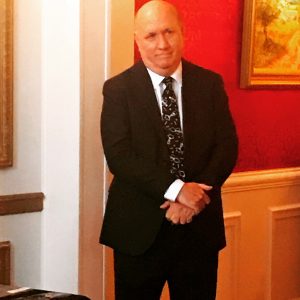 The James Ward Mansion
When we arrived in New Jersey, we visited The James Ward Mansion in Union County. The architecture and furnishings were wonderful.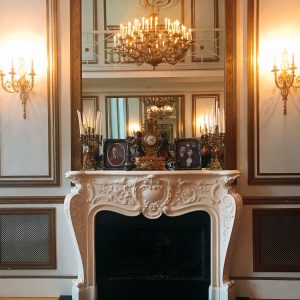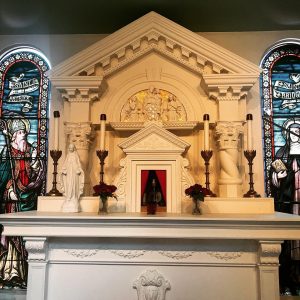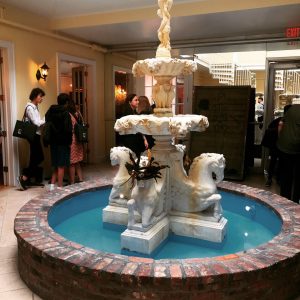 While there, we learned about the family-friendly AddamsFest as we nibbled on some amazing Italian pastries from Farinolio. AddamsFest is an Addams-themed festival that is held in Westfield, NJ. It will be returning for its second year this October. We also saw "Dudley", a life-sized skeleton artwork that was drawn by Charles Addams during his childhood in Westfield. It was a festival highlight last year. Later in the day, we learned that Charles Addams was arrested for drawing graffiti as a child. He actually drew the chalk and pencil "Dudley" on the interior wall of someone else's barn as a young child!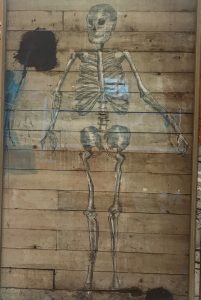 The Addams Family 2019
Then, we were able to watch the first 10 minutes of the upcoming THE ADDAMS FAMILY film inside the Rialto Theater. (Charles Addams included this hometown theater in some of his artistic works.) Both Jade and I really enjoyed the clip. It definitely made me think that "Different is the new normal." I also think that fans of the television series will actually enjoy this animated film more than the original movie because its "feel" is closer to the beloved television show.
 

View this post on Instagram

 
THE ADDAMS FAMILY will be released in theaters on October 11th. If you haven't seen THE ADDAMS FAMILY 2019 trailer, here it is:

The Tour
After the movie preview, we took a short tour of Westfield and discussed some of the people and places that influenced Charles Addams. For instance, the Gordon, Alton & Reid law firm that is shown in some of his works was named after three of his best friends. Other highlights included…
-The house where Charles Addams was raised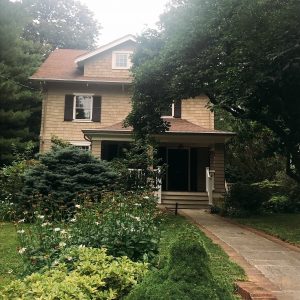 -The cemetery that Addams frequently visited (Addams actually married his last wife "Tee" in a pet cemetery!)


-The (suspected) inspiration house for THE ADDAMS FAMILY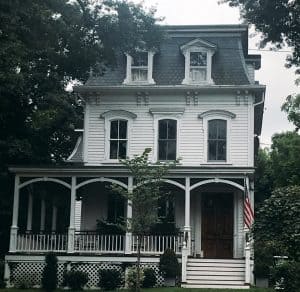 -The school that Addams attended (He drew photos for his school newspaper until he graduated in 1929.)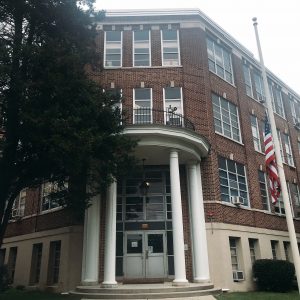 The Art Studio
Jade (the teen who was with me) is a great artist so I especially loved that she was able to meet and get a painting of herself from "Addams Family Artist" Ricardo Roig (Roig Collection). In addition to his Hoboken studio location, he also has a studio in Westfield that showcases his hand-cut paper stencil screenprints.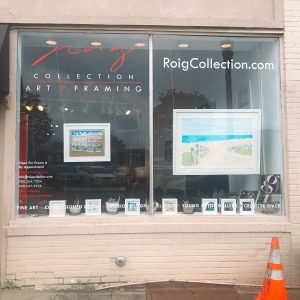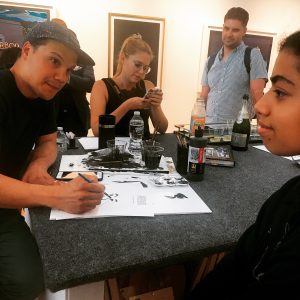 Lunch at The Addams Tavern
Before heading back to New York City, we enjoyed a delicious lunch at the lovely Addams Tavern restaurant.
 

View this post on Instagram

 
The specialty cocktails and meal were all great but the most random thing stuck out to me – the lemon covers! I have been blessed to visit many fine dining establishments over the years but I have never had my lemon halves or wedges covered. I did not know that this was a thing, but lemon wraps are used.
Along with the lemon cover idea, I also took note of how they prepared their avocado toast. The additions of tomato, corn, feta, cilantro, lime, and chili flakes gave it a really nice "kick." Lastly, I took note of pretzels being used as the "salty" part of the "Sweet N' Salty" sundae. (I like to take "food notes" when I'm out so that I can try them at home.)
I don't attend many media trips anymore but I'm glad that I attended this one with Jade. Westfield, NJ was a charming place and I learned a lot. I'm looking forward to seeing the upcoming THE ADDAMS FAMILY movie and possibly attending AddamsFest. Most importantly, I left with a renewed conviction to make sure that my sons know that their unique attributes are celebrated and that they are deeply loved in "THE COLEMAN FAMILY"!