Congrats to the winner, Candace!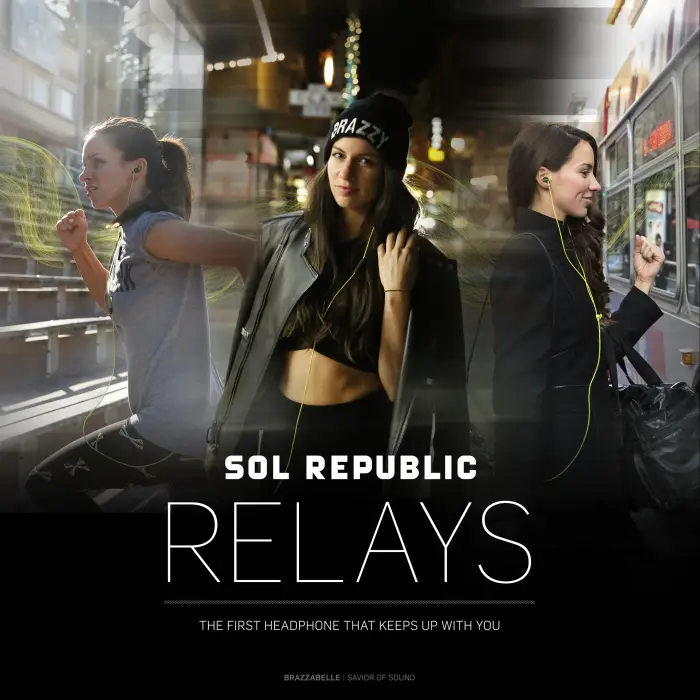 Are you finished with your holiday shopping yet? I am just waiting to hear back from one person regarding what their kids want and then I'm done. (Yay!) The truth is that we have been celebrating around here for the last month. I will write more about it later but I was able to throw my husband Reggie a surprise(ish) 40th Birthday Party in November. It was filled with a few of his favorite things – friends, food and dance music!
Since music is one of Reggie's favorite things, I gave him an early holiday gift bundle – a playlist of 40 of his favorite songs and a pair of SOL REPUBLIC RELAYS In-Ear Headphones. If you are looking for a great holiday gift for a music lover, I highly recommend a music playlist and headphones combination. If your significant other happens to be a 40ish lover of R&B and Hip Hop, you can print out this PLAYLIST FOR A 40TH BIRTHDAY PARTY 2014 (R&B HIP HOP) from Reggie's 40th birthday party. I received input from several of Reggie's closest friends, so all 40 songs were a hit…except one. I don't know WHERE I pulled Janet Jackson's "I Miss You Much" from, but as a guy friend joked, "You swung and you missed" (on that one). Whatever…39 out of 40 is still good! Just make sure that you get the "clean" version of all the songs and substitute TLC's "No Scrubs" for "I Miss You Much". ☺
Since Reggie always ends up taking the SOL REPUBLIC headphones that I receive to review, I just gave up the pretense and gifted him the RELAYS in-ear headphones. Take a peek at what was in the box…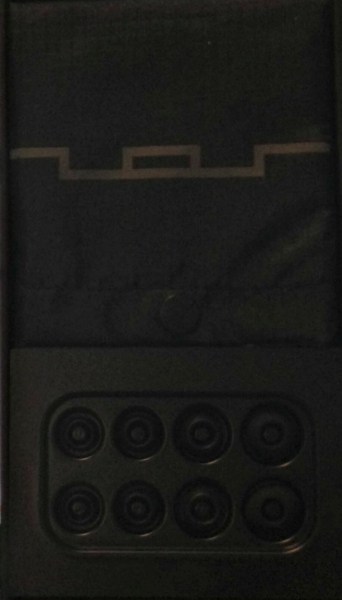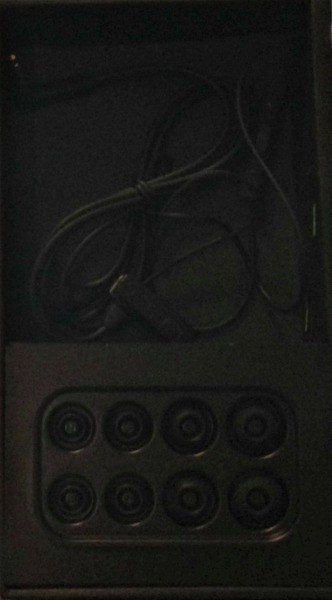 They are great. I like the little carrying case. I also appreciate the multiple earbuds because I like to switch out headphones depending on what I'm listening to music for – listening to music and podcasts while working or doing something more active.
The fun part is that SOL REPUBLIC is giving away a pair of RELAYS in-ear headphones ($79.99) to one lucky Mom in the City reader. I will be on vacation for the last two weeks of the year – reviewing 2014 and planning for 2015 – so this giveaway will end on Wednesday, December 17th at noon EST. To enter to win, simply let me know your favorite workout song. For an (optional) additional entry, leave another comment letting me know the ONE thing that you definitely want to see on the Mom in the City site in 2015 (food, family fun, work-life balance tips, or something else). You can answer in the "Comments" section below or by sending an email with "SOL REPUBLIC" in the Subject line to [email protected]. Please note that you must be a Mom in the City newsletter subscriber to win. Good luck!
(If you don't win the headphones or just want to get them before the last-minute holiday rush, you can also purchase them at RadioShack. They really do make a great holiday gift.)
Related Post: