One of the fun things about writing this blog is that a lot of companies and services want to see if their offerings are a great fit for you (my fellow moms). Some are. Many are not. I will be sharing some of the ones that were hits with me and/or my family on a monthly basis. Below are my April picks:
Family Fun
-Marvel's Captain America: The Winter Soldier Accessories
For one of our family movie nights this month, we went to see Marvel's Captain America: The Winter Soldier at a local movie theater. The movie was made all the more fun because Hasbro sent the boys over a couple of accessories – the Captain America Marvel Super Soldier Gear Battle Helmetand the
and Marvel Captain America Super Soldier Recon Rangefinder Accessory
. Not only were they fun for the boys to play with, but they also served as room accessories for the boys newly redecorated room.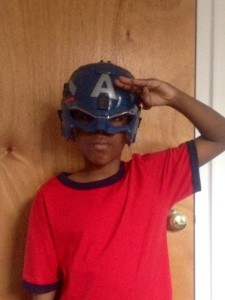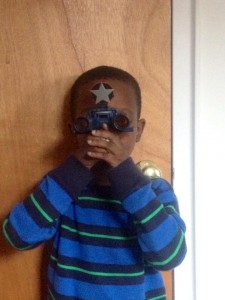 – Scooby Doo! WrestleMania Mystery
My husband Reggie loves wrestling and Scooby-Doo was one of his favorite cartoons while he was growing up. That is why he took Sean to the premiere screening of Scooby Doo! WrestleMania Mystery animated film. Both Reggie and Sean came home raving about the film that included both Scooby and the Mystery Inc. gang and some of their favorite WWE entertainers. (They were even able to see some of the WWE Superstars and Scooby Doo at the event.)
Home
-Wall Art
We bought the Fathead that we used to decorate the boys' new room and I was pleased at what a noticeable change it made to the room. I also placed the "Keep Calm and (fill in the blank)" WallPop wall art that I was sent to review up in our small kitchen. Each week, I write in whatever we're working on together as a family in the blank space… (Much like the accent wall in the boys' room, I'm aware that the "Keep Calm…" thingy is on its last legs trend-wise, but I don't really care. 🙂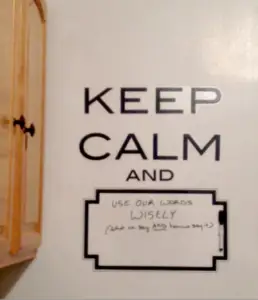 Fashion and Beauty
-Vanity Fair Lingerie
I shared my bra-shopping woes and pleasure regarding discovering Vanity Fair bras back in a July 2008 Macy's Herald Square, Floor 6 post. Recently, Vanity Fair reached out to me to share about some of their recent product offerings. Since a well-fitting bra is not optional for me, I was happy that a Vanity Fair rep recently sent me their new Vanity Fair Beauty Back Back Smoother bra to test out. Since it was designed for us "full-figured" women, the bra is both pretty and supportive. I'm happy with it. If you are looking for quality bras at affordable prices, I definitely still recommend Vanity Fair.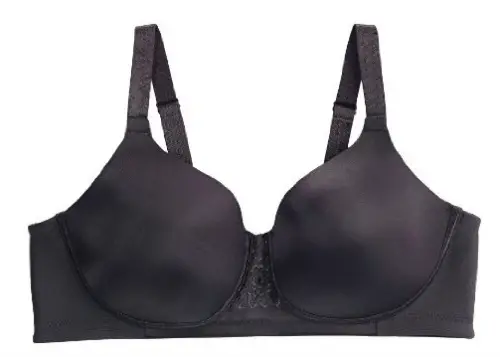 If you come across any especially cool products, services or events for moms, (grade school) boys or families, definitely let me know. Thanks!