Mother's Day is on Sunday (May 11th). I was telling "my guys" what I wanted for Mother's Day and my birthday yesterday in the car on the way to church. Sean chimed in that he was going to surprise me… that he may or may not get me something from my list. I'm totally fine with that. In reality, whatever my kids make or get for me is perfect. My husband knows me though…so he said, "Email me your list!" Love him!
My wish list is actually pretty small. I have everything that I need and much of what I want. If you have read the blog lately, you have probably noticed that I have been in a home/nesting mood lately so home related gifts are on the top of my mind. I'm done with "Phase 1" of our new apartment. (Phase 2 is replacing the lighting fixtures and some other miscellaneous stuff.) THEN I attended a Spring Garden Party with Mindy Weiss, the famous wedding and event planner. Hosted by HomeGoods, the gathering showcased so many spring/summer items that I now want! At the end of the event, I was gifted a $50 HomeGoods gift card. Although there are many things that I could use it on, I decided to give it to one of you as a Mother's Day month gift instead.
My main reason for attending the event was to ask Mindy what was the ONE piece (I'm a minimalist!) that she would recommend for my bedroom dresser. Here is the picture that I showed her: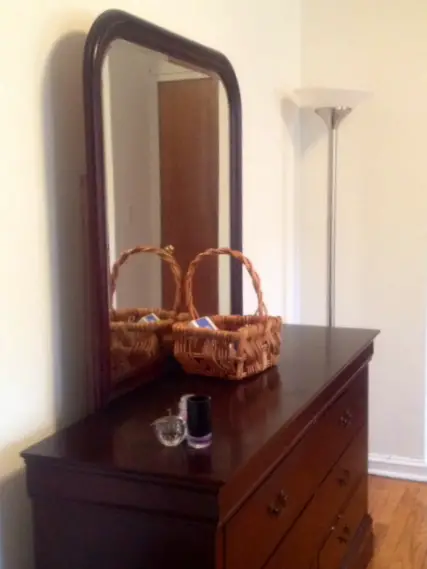 She recommended a large bowl to replace the basket and noted that she had seen some at HomeGoods for $29. I need to go to my local HomeGoods to see more of a variety, but below are 2 options that I like.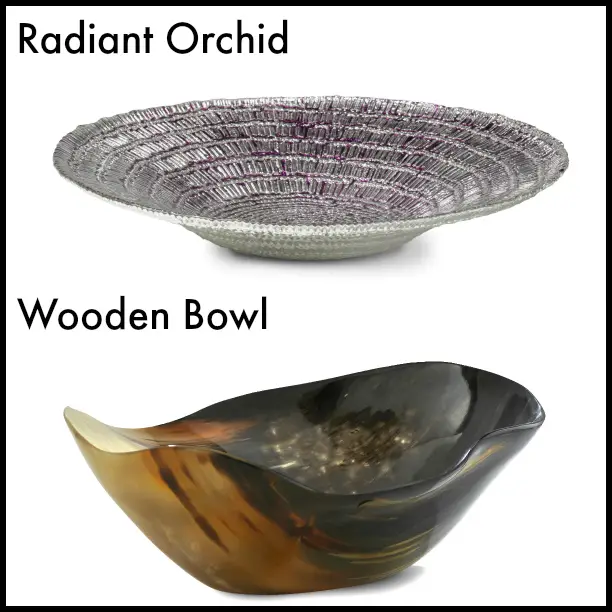 Which bowl do you like the best? The radiant orchid ($16.99) one fits with my purple bedroom set, but the wooden bowl ($29.99) is nice too.

Let me know the bowl that you like the best in the "Comments" section. I will randomly pick one of the comments as the winner of the $50 HomeGoods gift card. For an (optional) extra entry, you can leave a comment letting me know what you would get from HomeGoods. You can take a look at this HomeGoods Spring Summer 2014 Style Guide pdf for inspiration. There are so many cool options from which to choose. I will pick the giveaway winner on May 19th at noon. Good luck!