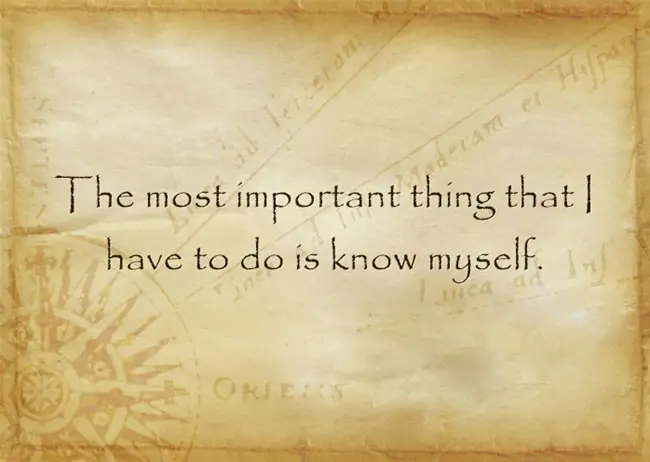 I was gifted a pass from the organizers of Rock the World NYC in order to cover it for Mom in the City. I'm so glad that I went. It literally ROCKED MY WORLD. I'll be sharing what I learned from the various talks, panel discussions, breakout sessions and interview series over the next two weeks. (I'll also be sharing my favorite items from the Marketplace vendors. I have a new journal that several of my Facebook friends have already purchased, but I'll tell you more about that on Saturday's post.) I'll begin this series of posts with the keynote speaker, Gretchen Rubin.
You are already probably aware of Gretchen Rubin since she is the New York Times best-selling author of The Happiness Project
, Happier at Home
and her most recent book Better Than Before: Mastering the Habits of Our Everyday Lives
. The topic of Gretchen's keynote message was "The Power of Habits for Success + Happiness". As many of you know, one of my favorite quotes is from Shakespeare:
This above all: to thine own self be true, And it must follow, as the night the day, Thou canst not then be false to any man – Polonius to his son Laertes in Hamlet
One of the greatest compliments that I can give to anyone is to say that they helped me to become more self-aware since I make every attempt to be true to myself. That praise definitely goes to Gretchen because I learned a lot about myself (and others) by the end of her talk. As such, I want to share some of the highlights with you below.
Overview
-Gretchen had noticed that it often (at the core) had to do with people's habits when she talked to them about big challenges that they were facing. That's what intrigued her to learn more about how habits help people lead happier, healthier and more productive lives. A conversation with a friend increased her interest. (Gretchen's friend – a former high school track team member – couldn't make herself run as an adult although she knew that it would help with her health.)
–People have different aptitudes and attitudes for forming habits. Gretchen wanted to figure it out since many people are not moved by the consequences of their bad habits. Up to 40% of daily life is shaped by habits. Habits are helpful because they get us out of the need to make decisions/choices and away from having to use self-control. Rather, habits put behavior on auto-pilot so that we don't have to think about everything.
-How do we change habits? Gretchen found 21 strategies that can be used to make or break habits. Some work for some people and not for others or are available to us at some times but not at others. The most important thing that we have to do is know ourselves. We can only form a habit when we take into account what we are truly like because we're all different (i.e. morning people or night people).
Surprising things about habit strategies
-One strategy is abstaining. It works well for some and not at all for others. Are you an abstainer (all or nothing people when it comes to a strong temptation) or moderator (do better when they have a little bit of something at a time)? [Kimberly: I'm an abstainer while my husband Reggie is a moderator.]
-One fun strategy is healthy treats. They help to keep our self-command high and comfort us. Note: stay away from unhealthy treats. To help, have a long menu of healthy treat options available. [Kimberly: Having Shanelle* do my hair, massages, pedicures, reading books and magazines and listening to podcasts are just some of the things on my personal list.]
-Finish lines have negative effects on habits. They don't energize you. Rather, they have the opposite effect since starting over is harder than continuing. When trying to form an ongoing, consistent habit, think "exciting milestone" instead of hitting a target mark/finish line. [Kimberly: Alrighty then…death to diets!]
-It puzzled Gretchen that for most (not all) people, outer order contributes to inner calm, inner creativity and productivity. People feel more control of life in general when they are in control of the "stuff" in their lives. Clearing things out makes you feel more energized, optimistic and capable. Making your bed (although recent research suggests not to do so) also makes you happier. Outer order gives people the feeling that they can tackle something bigger. [Kimberly: I can't stand clutter so this definitely rings true to me.]
The Four Tendencies Framework
Gretchen divided humanity into four categories. (You can take a free quiz on her Gretchen Rubin site to see which category you fall into.) These tendencies are based on how people react to outer and inner expectations. Each tendency has its own strengths and weaknesses. There is no "best" tendency. Rather, it's about self-knowledge.
1. Upholders meet outer (i.e. work deadlines) and inner (i.e. personal New Year's resolutions) expectations alike. Their expectations for themselves are just as (if not more) important than other's/outer expectations.
2. Questioners question all expectations. They will only do things if they think it makes sense. They hate arbitrary, inefficient, unfair things. They want information and to know why they should listen to others' expectations. They will meet expectations if they buy-in or are convinced.
3. Obligers readily meet outer expectations but they struggle to meet inner expectations. Outer accountability (i.e. accountability groups) is helpful for them.
4. Rebels resist all expectations – outer and inner alike. They want to do their own thing, have choice and freedom. They are motivated by an "I'll show you" attitude.
[Kimberly: Interestingly, I am an obliger with strong rebel tendencies. Hmmm.]
Conclusion
Gretchen ended her talk with her intention for writing her latest book.  It is for us to find out what is true for us and how we can shape our circumstances to reflect what is going to make us thrive. If we take the time to think about our own nature, values and temperaments, then we can change our habits. When we change our habits, we change our lives.
Before the end of Gretchen's keynote, I had written down "purchase Better Than Before
as my own personal "action item". Then, everyone was gifted the book at the end of her talk!
I'm so excited about this book, but I'm going to wait to read it until I complete the current book that I'm reading. I'll tell you all about it as soon as I finish it. (I felt personally challenged by one of the things that Gretchen had said in response to a question from an audience member. She had mentioned that people tend to be Starters or Finishers. Naturally, I'm a "starter" and I need to be more mindful regarding bringing certain things to completion!) The growing seeds of self-awareness…