This past weekend was full of cake…
-I co-hosted a baby shower for a friend on Saturday. Felicia, a friend whom I have mentioned before, created a fun baby shower cake for the gathering.
-At church on Sunday, I saw a friend who was celebrating her birthday. It seemed as if she was carrying a bouquet of roses. When I looked more closely though, it turned out that the flowers were actually cupcakes. Audrey, one of her dear friends, had made the cupcake bouquet. (I'm surrounded by such talented women!)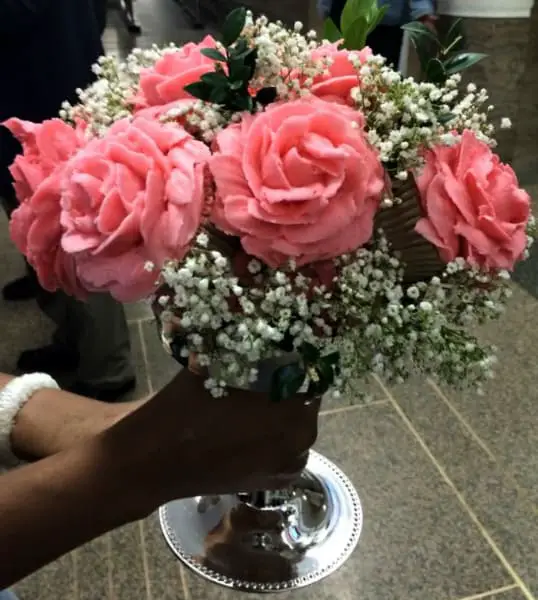 I'm not a big fan of flowers so I would much rather have a cupcake bouquet than a floral one. If you want to learn how to make one, there is a great tutorial over on 52 Kitchen Adventures' "How to Make a Cupcake Bouquet" post.
-After church, Sean and I went to one of his friend's birthday party at Dave & Buster's. Her mom, a family friend, had purchased a delicious, colorful cake and cupcakes from Billy's Bakery NYC (184 9th Avenue; between 21st and 22nd; New York, NY 10011; Phone 212.647.9956) for the party.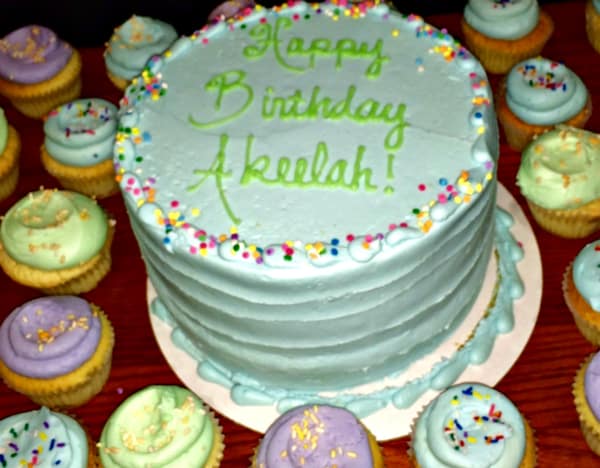 That's 3 cakes in 2 days! Fortunately for my waist, I only ate a cupcake at the birthday party. I didn't have any cake at the baby shower and the flower bouquet wasn't mine. I have tasted cakes made by Felicia and Audrey in the past though. They are all good!
I have a birthday and Mother's Day coming up. I just might ask Reggie to get me some "flowers" from Audrey and a cake from Felicia…
You Might Also Like…