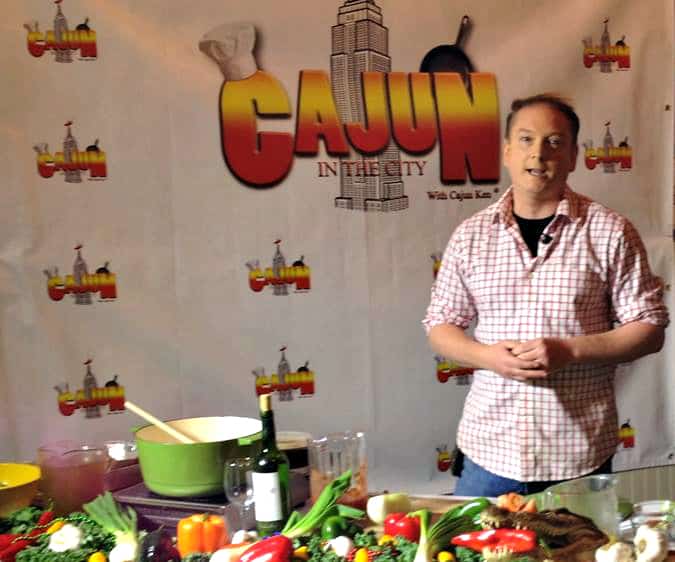 A few weeks ago, I went with a group of friends to J. Gumbo's NYC for an Easy Cajun Jambalaya Recipe cooking demo. Chef Ken (of Cajun in the City) showed us how to make the recipe with the "holy trinity" of Cajun cooking – bell pepper, celery and onion.  (I love the way that he says onion. It reminds me of Raymond from Princess and the Frog!)
Chef Ken was kind enough to let me post his recipe:
Ingredients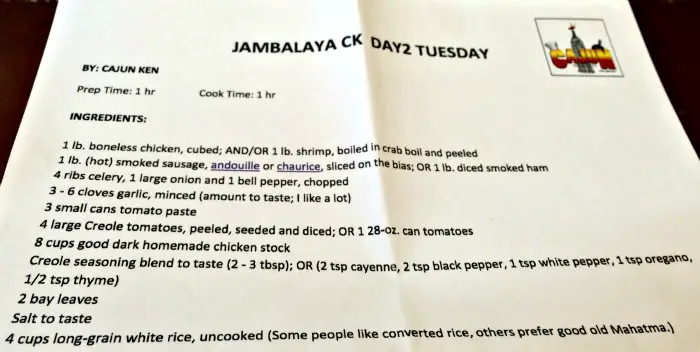 Directions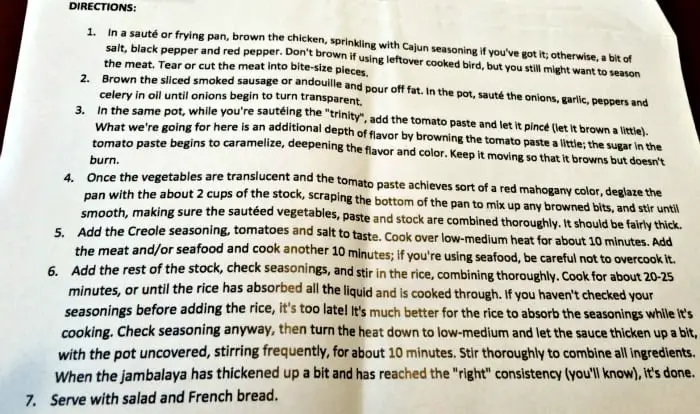 Of course, I'm the person with a gazillion questions, so here are some of the tips that I picked up in answer to my questions:
1. Sausage: While andouille or chaurice sausages are best, Italian hot link sausages or even grocery store polska kielbasa  will work.
2. Wine: Adding a little white wine enhances the dish. (Any white wine that you would drink is fine.)
3. Seasoning: Cajun/Creole seasonings vary in taste. Two top brands are Louisiana Cajun Seasoning
and Tony Chachere's Creole Seasoning
.
4. Cast Iron Pot: Since Chef Ken recommends cast iron pots (not aluminum or stainless steel) for cooking jambalaya, I asked him to recommend a reasonably priced pot and he mentioned that he was using a Martha Stewart enameled one. One last tip: get an enameled cast iron pot or rub a classic cast iron pot with olive oil.
In case you would rather eat jambalaya and other Cajun treats (including some DELICIOUS beignets!) at a local restaurant, you can visit J. Gumbo's NYC at 61 West 23rd Street in New York City's Flatiron District. I'll definitely be going back for my favorite dish…the Drunken Chicken!