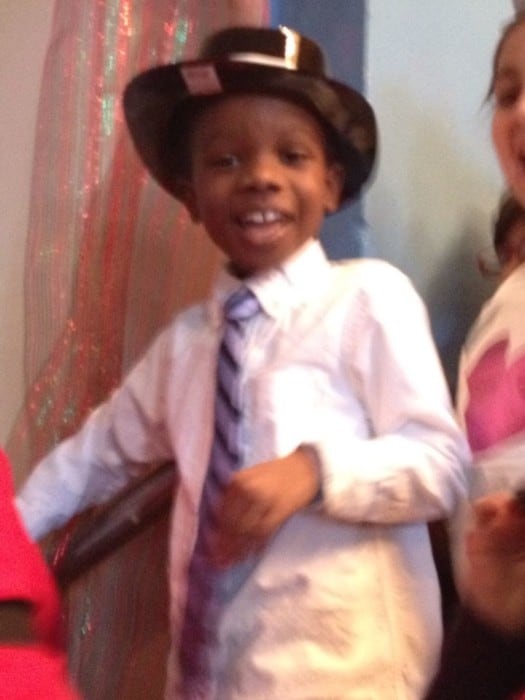 Sean's eighth birthday was Sunday, February 22nd. (Where did the time go?!) We primarily celebrated on Saturday because we knew that we had church and meetings on Sunday. It was "Sean's day". He was able to choose what we have for breakfast, lunch and dinner as well as deciding what we did in between meals. We played some video games, card games and watch a movie so it was a nice, relaxing time.
On Sunday, Sean was able to enjoy his birthday gifts. Basically Sean wanted three things for his birthday (and I added a fourth out of necessity):
1. Movies: He wanted to see The SpongeBob Movie: Sponge Out of Water. Fortunately, we were able to see an advanced screening of the movie.  It was silly, but sweet. It actually had some great lessons about teamwork…with a bit of the apocalypse thrown in for good measure. Sean's verdict: He gave it 3  1/2 out of 4 stars.  It lost a partial star because of a rap at the end that included a curse word that was covered up/bleeped out anyway. (I don't understand why they would do that either. It was weird and unnecessary.) Since Sean had already seen the movie that he wanted, one of our friends gave him a movie gift card as a gift. He was so excited as he clarified: "So, I can go see any movie that I want to see AND get movie snacks?" I never really thought of getting a movie gift card for a kid but it turned out to be a hit.
On a side note: Did you see the video where the men who do the voices for SpongeBob and Patrick said "Happy Birthday" to Sean for his 4th birthday? It was SO cute!
2. Fire HD Kids Edition
:
Sean also wanted a new Kindle because one of his little friends had cracked his old Kindle. Fortunately, I just needed to purchase a blue protective cover for the Kindle that I had reviewed. He was clueless that it was the same Kindle until his big brother asked wasn't it the same one. (Older brothers!) Sean didn't care though…he was happy with the regift.
3. Books, Books, Books:
Books are some of my favorite gifts to give, so I was happy that Sean wanted some new ones. His book requests were broken down into a few categories – the remainder of the Diary of a Wimpy kid book series, the Tales of a Sixth-Grade Muppet series and books by Ronald Dahl. The Muppet series is new to us. Sean had noticed and started reading one while we were at Barnes & Noble buying books with a Christmas gift card that the boys had received. Ronald Dahl is another new favorite that Sean picked up from reading in his class at school. Below are the books that Sean wanted for his birthday:
4. Clothes: I don't normally get clothes as gifts for my kids, but Sean's size 7 shirts no longer fit on the day that he woke up for his eighth birthday. Okay…maybe I just didn't notice that they were getting too small until the day of his birthday! Thankfully, Sean has an older brother and received a bunch of clothes from my dad for Christmas, so I just switched out his tops. Sean really likes clothes, so he would have been happy to get clothes as a gift. Sean is like my father/his grandfather – very particular regarding what they wear!
Anyway, if you have any other gift ideas for 8-year-old boys, definitely let me know. Thanks!