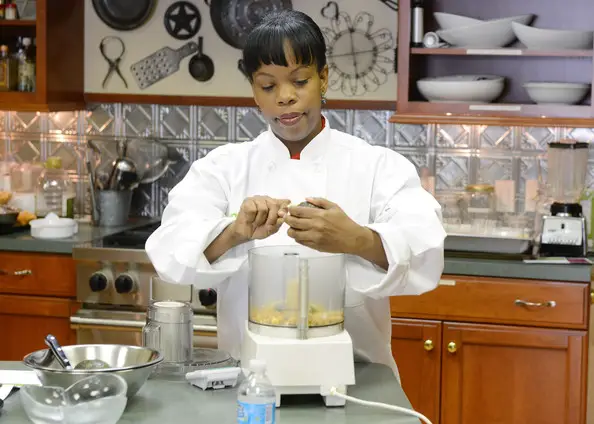 I mentioned that I would write more about the cook-off that I participated in last week on THIS is happening tomorrow. Because the experience fell outside of my comfort zone, I wrote a bit about it as a Do It Anyway work at home mom tip over on Mom in the City. I want to share a bit about the other participants and show some photos from the event in this post though.
The participants
-It is obvious that Deb Perelman of Smitten Kitchen really loves food…and her readers. Her food (the blog, the The Smitten Kitchen Cookbook
and such) is well celebrated, but I was most impressed by the way that she interacted with the guests at the cook-off. She was really interested in them and their interests. It was obvious that she didn't take it lightly that her recipes are a part of people's lives.
The other thing that I noted is that Deb is really great at making other people's recipes her own. She's quick to give credit too, which is refreshing. For instance, her demo dessert, bittersweet chocolate and pear cake, was a recipe that she begged a pastry chef friend for after eating it at Al Di La Restaurant.
While I'm more of an "I cook because my family and friends like to eat," type of cook, we definitely connected. We were chatting away about our favorite things to cook (and eat!), sharing various food techniques (i.e. how I fry chicken since I'm from the south) and commiserating regarding how we encourage our kids to eat veggies. Deb loves food, her family and people. In those things, we share a common bond. (That…and the begging. I go around harassing family, friends and event organizers for recipes if I really like what I have tasted!)
–Diana Yen of Jewels of New York was also a gem. I was not familiar with The Jewels of New York before the event, but I am so glad that the company is now on my radar. I can't wait to get her upcoming book, A Simple Feast: A Year of Stories and Recipes to Savor and Share
 in Spring 2014. Diana made beautiful, healthy food. My mark of a great cook is someone who gets me to eat things that I don't normally like. She passed that test with her Roasted Parsnip soup. (I'm not a big fan of parsnips, but her soup was delicious!)
The photos
-I took some photos of the experience on my iPhone:
-You can also see the professional photos at
zimbio
.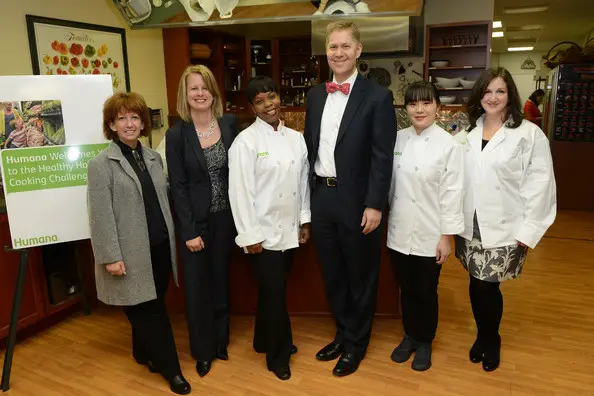 In any event, this was one of my top food blogger experiences of 2013. Afterwards, a friend asked if participating in cooking demos was now going to be a part of my business. I answered, "We'll see! I go through open doors…"
{Professional images courtesy of Michael N. Todaro/Getty Images North America}