I attended a private blogger event with the #1 new CBS comedy Kevin Can Wait cast earlier this week. Kevin James and Erinn Hayes (Kevin's wife "Donna" on the show) joined us for a Q&A session on the show's set in Bethpage, NY. I already knew that Kevin James was funny from past movies and television shows but I was pleasantly surprised to learn that Erinn is equally hilarious and animated.
Kevin Can Wait Cast Q&A
You can see for yourself in this snippet of the Q&A which was moderated by Andy Fickman, an executive producer of Kevin Can Wait:
In this segment, the actors talk about their inspirations for playing their roles – real life, the writers and input from the kid actors. They also share travel tips for new parents. During the Q & A, we bloggers were seated where the audience normally sits during the live tapings on Friday nights. (Unfortunately, tickets are not currently available. Seats for the live tapings, which take place at the Gold Coast Studios in Long Island, are at capacity. For future ticket availability, check the Kevin Can Wait tickets page.)
Kevin Can Wait Set Tour
Next, we went on a set tour that was led by Andy Fickman. He was so knowledgeable and enthusiastic. It was obvious that he really loves his job. That is great because it takes a lot of work to make the show a success. Writing the script, production, wardrobe, building out new sets and props, table reads, rehearsals and changes are just some of the things that happen before filming.
The thing that I appreciated the most about the set is that it reflects the various characters on the show. Jets and Mets paraphernalia is sprinkled around. The book Lady of Hay is on a nightstand in the bedroom as a nod to Erinn's last name. Even the family pictures that are sprinkled throughout the set are authentic. They are real family pictures from the individual castmates' families. A few images…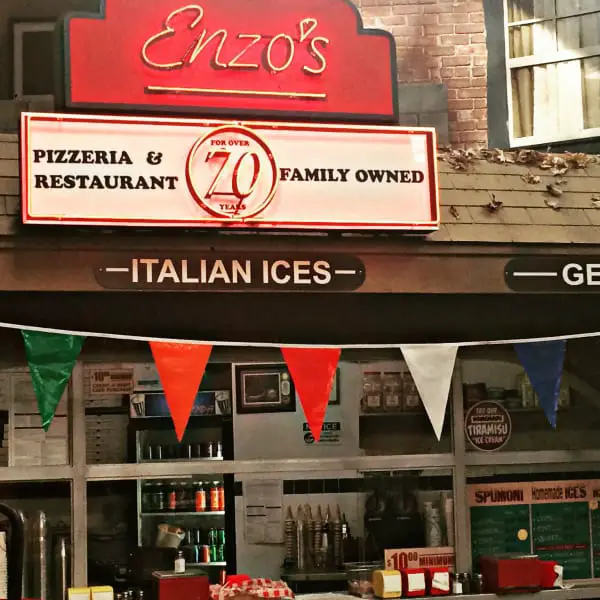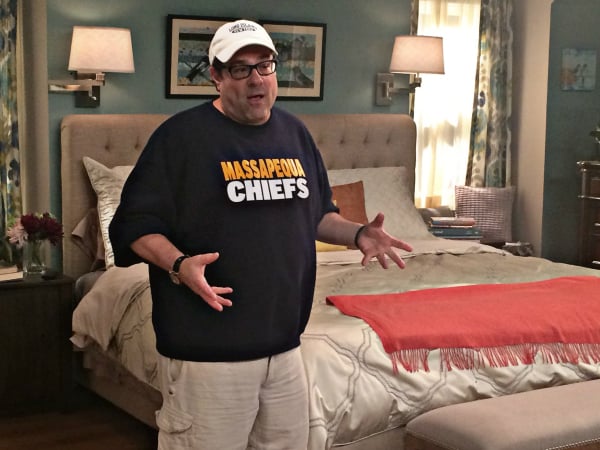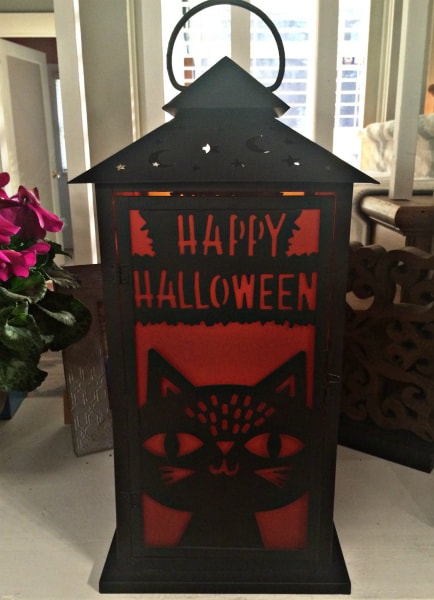 Upcoming Kevin Can Wait Halloween Episode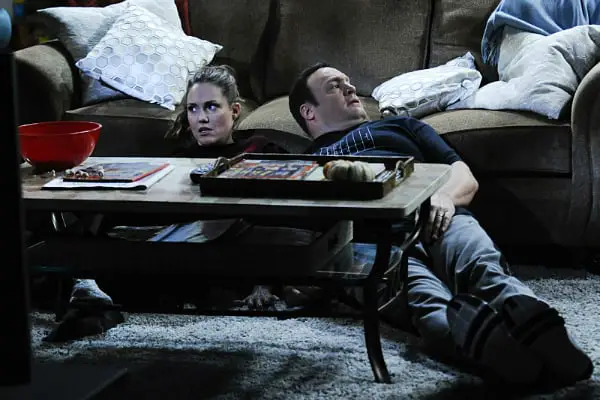 I have watched several of the Kevin Can Wait episodes and they are really funny. I especially liked the one where Kevin crashes Donna's book club and the one with man bun-wearing Ray Romano. I'm looking forward to watching this upcoming Monday night's Halloween-themed episode of the show too. Kevin Can Wait will be airing on CBS at its new 8pm ET/7pm CT time slot. (Sports fans will appreciate that the man dressed as a Viking in the episode is popular Met's pitcher Noah Syndergaard.)
Disclosure: This is a sponsored post. As always, all opinions are my own.f