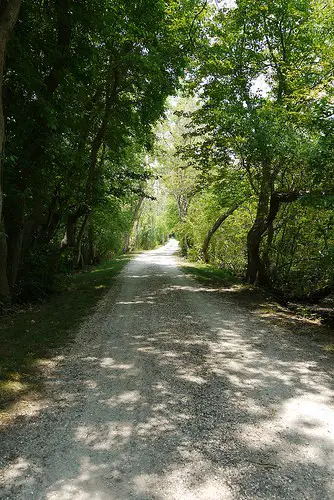 One of my favorite songs of the 90s was Lauryn Hill's "Every Ghetto Every City". Part of the lyrics includes the following lines:
You know it's hot, don't forget what you've got
Looking back
Looking back, looking back, looking back
Personally, I think that it's a great idea to look back (not dwell) on the past in order to learn lessons as well as to see what brought you joy and pain. That is why I take time at the end of each year to reflect on it before moving forward to the new one. My favorite post about reflecting on the previous year is Michael Hyatt's Seven Questions to Ask About Last Year. This year, my family humored me and we went over the questions together. I won't go over the answer to all 7, but I want to share some of the highlights.
Most Proud
One of the questions is about what you are the proudest of.
-Faith: The Campus Ministry that my husband and I shepherd grew in character and in number.
-Fitness: I lost and maintained a 10-pound weight loss.
-Family: My relationships with my husband and kids are amazing. (Their grace literally makes me cry.)
-Finances: I paid Sallie Mae (Navient) student loans back. Yes!
-Fun: I enjoyed several fun outings with family (the Jets game with Reggie, DuBois farm, Dorney Park, etc.) and friends (a Women's Retreat, a Women's Tea, Alvin Ailey, dining at new restaurants, etc.)
-Etc.: I spoke at 3 events; was appointed to the Comunity Education Council for my school district; published a soul food ebook that went to #4 in its category; started a profitable family t-shirt side project business to teach the kids about entrepreneurship; and more.
Disappointments
Another question is about disappointments or regrets that you experienced.
Honestly, the biggest disappointment of 2018 wasn't personal. Rather, it was the political climate in America. We all have multiple identities. I would say that my top 3 are being 1) a Christian 2) Black/African-American and 3) a woman. All three of those identities didn't have the best year in 2017.
-For the first time, my friends who aren't Christians compared evangelical Christians to The Taliban. I must say that if I didn't know the difference between Biblical Christianity and political Christianity, I might come to the same comparison. All I know is that Biblical Christianity focuses on the eternal things – faith, hope, and love (I Corinthians 13). I don't know what the standard of political Christianity is. It's definitely not the Bible.
-For the first time in my lifetime, I saw White Nationalists/Supremacists/Neo-Nazis/Nazis (whatever you want to call them) emboldened to march and rally. In one sense, it's good to see the hearts of folks exposed. On the other hand, it's horrifying.
-Although the #MeToo movement gained momentum, I had mixed feelings as a woman. As I wrote when TIME named "Silence Breakers" as their 2017 Person of the Year:
Mixed thoughts about this – while it's great that the movement has gained attention, what has really changed? Didn't the president and a political party just endorse a candidate whom they seem to believe is a child molester earlier this week?

(It's one thing if you don't think someone is guilty – we DO live in an innocent until proven guilty society. It's an entirely different thing when you do think that a person is guilty and encourage folks to vote for them just to secure a "win".)
Or are young girls not included in #MeToo?

Praying for our nation to find its way in loving and valuing people over politics and "winning"…
Missing
"What was missing from last year?" is my favorite question because it makes me think about what I definitely want to include in the upcoming year. 
1. Weekly date nights with my husband Reggie. While we stayed on track with our monthly outside date nights, I notice that we let our weekly date nights slip. We realized that the kids' later bedtimes on Saturday distracted us so now we have a plan. (The boys don't have to go to sleep, but they have to go to their room at a set time on our date nights!)
2. Staying focused on nutrition the second half of the year. I have figured out what works for my 4os body nutrition-wise. High fiber, low-carb is key. If I eat that way 80% of the time, I'm good. If I eat that way 90% of the time, I'm great. Even at 90%, that still leaves me 2 unrestricted meals a week. I can do that. I will do that.
3. Travel. My big financial goal of 2017 was to completely pay off my student loans. (Columbia was expensive but worth it!) Thankfully, that goal was completed so there should be more "wiggle room" in our budget for travel. Both of my sons graduate to new schools – middle and high – in June. They have both been at the top of their classes academically. We don't pay for good grades, but I would like to reward them for their years of hard work by taking them on a special trip to Disney and/or Universal this summer. We'll see what happens.
Michael Hyatt suggests that you write "This year is over. I declare it complete!" when you finish the seven questions. Done. 🙂
P.S. Michael Hyatt just released his new book Your Best Year Ever: A 5-Step Plan for Achieving Your Most Important Goals. Even if you have already set your plans for 2018, I'm sure that you'll be able to improve them with this book!