Mother's Day (or any day!) is a great time to buy gifts and experiences for moms. Personally, I am still smiling from celebrating my mom's 70th birthday earlier this month. It was such a great reminder of how important it is to create special memories with and for our moms.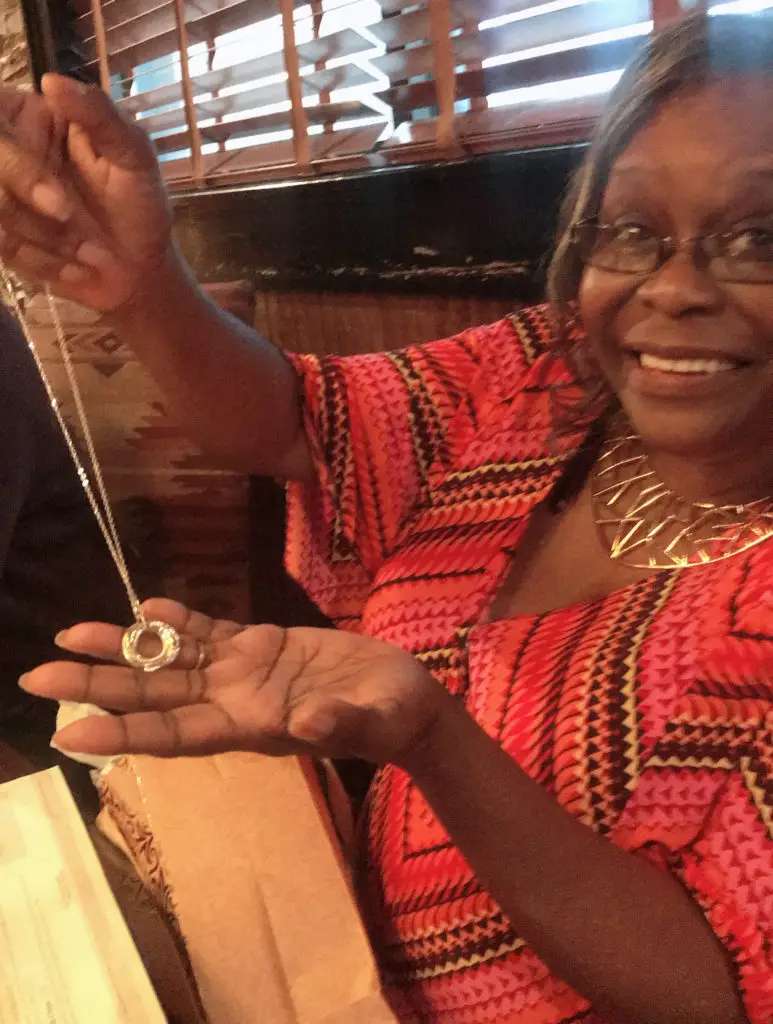 My mom loved this "7 Rings for 7 Decades" necklace by GRS Jewelry
One of my mom's favorite gifts was a 7-ring necklace that I purchased on Etsy. Since Etsy has a lovely variety of necklaces that would make wonderful Mother's Day gifts, I'm sharing 9 of my favorite picks.
9 Mother's Day Necklaces Under $50
Any of these unique necklaces will help to create a special memory. Supporting small businesses is an added bonus to shopping on Etsy. I love that so happy shopping!

P.S. You can find more Mother's Day Gifts 2022 picks from small business owners on Etsy's Editor Picks page.