I went to Virginia last month for my mom's 70th birthday. My siblings and I really surprised her. You can see her reaction in this short video below:
It was so much fun to plan a small celebration for our mom. If your mom has a 70th birthday coming up, I want to share some gift ideas that are certain to make your mom feel special.
Gifts for Your 70-Year-Old Mom
1. A special sash: I bought the "70 Years Loved" sash on Etsy. It's reasonably priced ($19.80) and is a nice keepsake. It also comes in a variety of colors.
2. A cute cake topper: My mom's favorite cake is plain with chocolate frosting. My sister had a local baker prepare the homemade cake. (It was delicious!) Meanwhile, I bought the "70 Years Loved" cake topper on Etsy to add a sweet touch. It's only $10.50 and comes in gold, black or silver.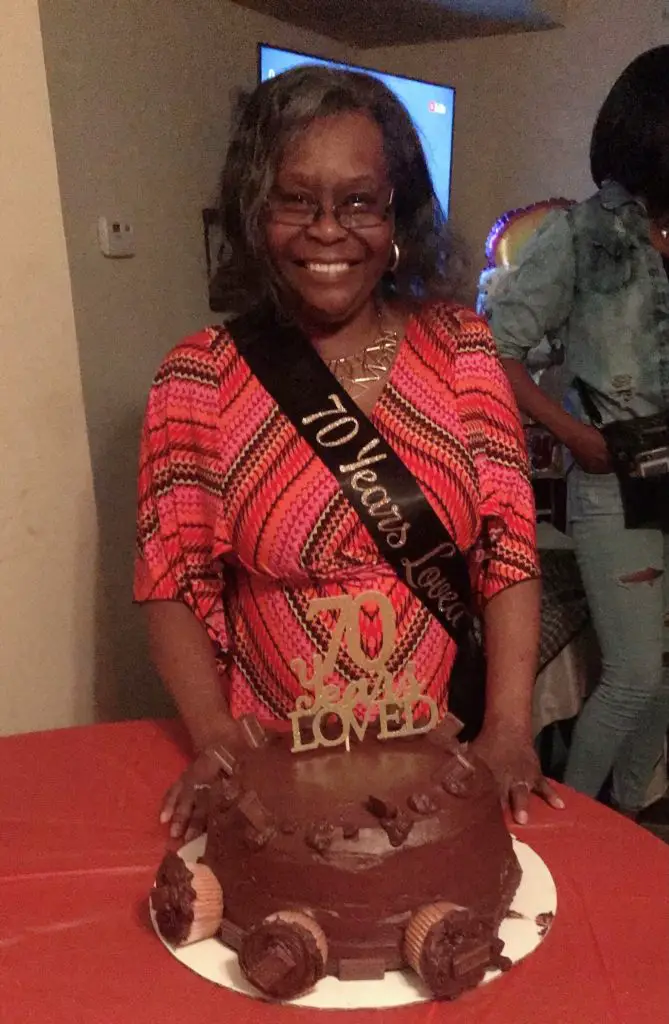 3. A filled photo album: We filled a personalized wood photo album from Personalization Mall with photos of our mom with her kids and grandkids. The photo album is only $29.99 and comes in a several different stains.
4. A monetary gift: Our parents spend so much money on us as we grow up. That's why it was fitting for my siblings and I to chip in and give our mom a "multiple of 7" cash gift. To make it more fun, we had the cash as a suprise in the last photo holder sheet of the photo album.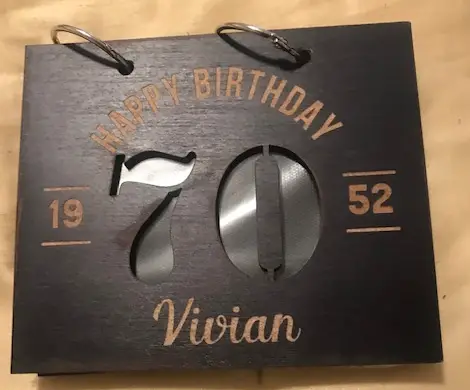 5. A favorite treat: My mom doesn't drink alcohol a lot. She will have one drink on special occasions though. I remembered that my mom really enjoyed a Moscato that we had at Gordon Ramsay's Pub & Grill in New Jersey a few years ago.

I reached out to the restaturant to find out the brand (Caposaldo). I had it shipped to my sister's house from Vivino. It tasted even better than we remembered. Cheers!
6. A milestone necklace: My mom loved the "7 Rings for 7 Decades" necklace from Etsy that we gave her. She has been wearing it everywhere since she received it.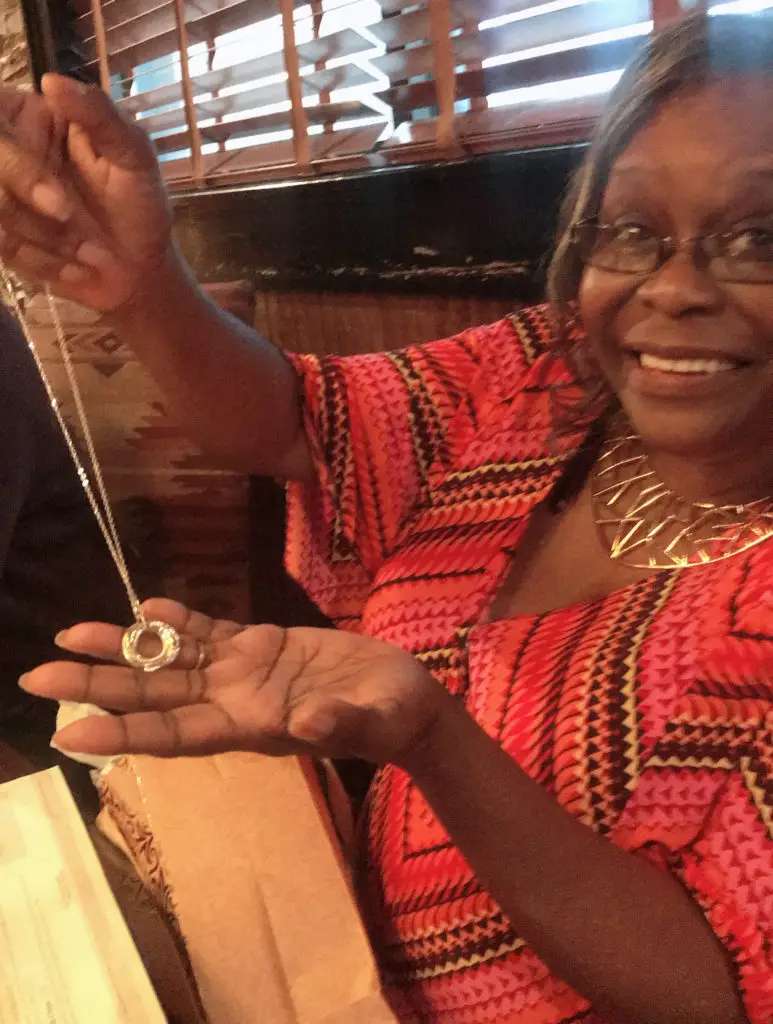 7. Time for sentimental sharing: Some gifts are free and priceless all at the same time. Before we went to have cake and drinks with the extended family, everyone took a few minutes to say something good and encouraging about my mom at the end of dinner. All of her children and their partners (except my husband Reggie who was holding down the fort at home in NYC) had such wonderful things to say. That's when her tears started to flow…
Whether your budget is $0, $70 or $700+, there are plenty of options regarding gifrs for your 70 year old mom. If your intention is to make her feel special and celebrated, it will become a reality.
If you found these gift ideas helpful, please share this post. Thanks!
You Might Also Like