I have mentioned in previous posts that doing hair is not my thing. Since I haven't won the lottery (that I don't play) though, I do my hair most of the time. I transitioned from relaxed hair to natural hair a couple of years ago and the transition was relatively painless. I had been blow drying my natural hair/wearing it straight up until a day almost two months ago. It was hot and I just didn't feel like using the blow dryer and flat iron that day, so I decided to just let my hair air-dry. I have a lot of hair though, so I decided to twist it as it dried. Although "my guys" jokingly called me Nala (a lion from The Lion King), I was happy with my first natural twist out. It wasn't "perfect", but it was good enough.
The natural twist out style grew on me and my guys (who now prefer it more than when I wear my hair straight) so I asked my hair stylist Shanelle for some tips on how to best maintain the twists. It was a good thing that I asked her because I was missing the important part about detangling before co-washing my hair. Oops! Her tips:
1. Section your hair and spray each section with water and your preferred conditioner/oil combination. (Black Jamaican castor oil is a top oil suggestion.)
2. Comb or brush out each section BEFORE co-washing the hair.
3. To co-wash, rinse your hair and put any conditioner, oils and or styling product for your twists into your hair. (You can wash the hair with shampoo "as needed".)
4. Comb or brush out your hair before you do the twists on each section of your wet hair. (You can do the twists with wet hair.)
Personally, I use Motions Enhance & Define Pre-Wash Detangling Butter and olive oil for the pre-conditioner. (I need to get some Black Jamaican castor oil.) I use an Ouidad leave-in conditioner and Motions Versatile Texture Defining Cream for my twists. For the actual twists, I just use my fingers to guesstimate approximately one inch sections of hair, divide that into two parts and twist them together from the roots to the ends. Simple!
This is my current hair situation – a natural hair blowout: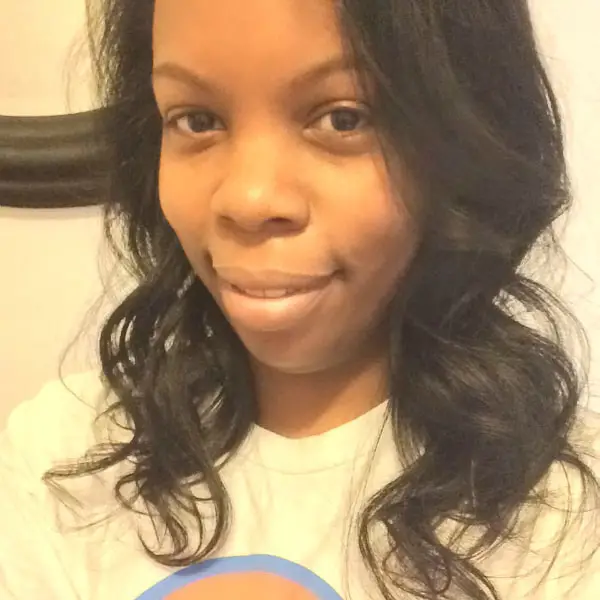 (Shanelle blew it straight so that she could trim the ends of my hair.)
However, after a couple of washes, I'll be going right back to a natural hair twist out for the next few months/until it's time to get my hair cut again. Doing hair is still not "my thing" but I am comfortable doing my natural hair in both straight and textured styles now. (As part of my 2015 Holiday Gift Guide, I'm going to have an entire "For Moms" post  dedicated to the best tools and products for Black moms with natural hair. I'll keep you posted!)
Meanwhile, do you have any questions about natural Black hair (either worn straight or textured)? If so, please let me know in the "Comments" section and I will get the answer for you. Thanks!