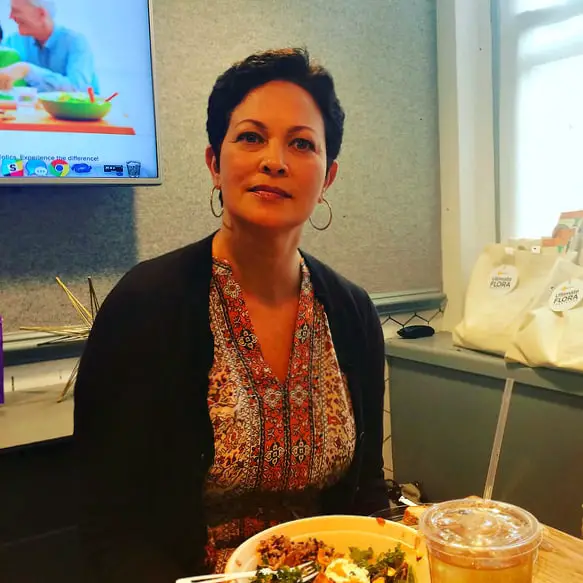 I attended an intimate lunch with celebrity chef and nutritionist Ellie Krieger yesterday. The lunch, which was sponsored by Renew Life Probiotics and hosted by my friend Beth, was really helpful. I learned how powerful "gut health" was – not just for digestive concerns, but also for immunity and overall health reasons. I walked away with valuable new information about probiotics and gut health.
We started off with a healthy lunch…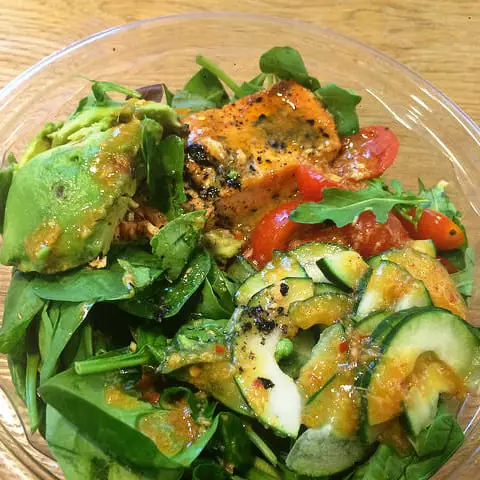 (Can someone please bring me an avocado and salmon salad daily? It was so good!)
Then, we discussed how the gut affects women's health. Granted, this is not the most fun topic, but I have heard several of my friends talking about stomach issues lately. That is why I initially decided to attend the lunch. Besides wanting the flat stomach of my youth back, I'll admit that I don't really think about stomach health. My stomach doesn't really bother me and I don't have digestion challenges. I learned that the gut can affect the overall health and wellness of the entire body (moods, memory, immunity, and such) though. According to a recent Harris Poll survey on behalf of Renew Life Probiotics, 72% of women have experienced a digestive/gut issue in the past 12 months but nearly 64% of them aren't willing to talk about it with their friends. That is why Renew Life Probiotics started their "Get to Know Your Gut" campaign.
Gut Facts
I learned several helpful things. For instance, I did not know that…
-There are more than 100 trillion live cultures of many diverse strains inside the digestive tract.
-Stress, diet, aging, certain medications, and living environments can disrupt the delicate balance of those cultures.
-70% of the immune system is located in the intestinal tract.
-This "Get To Know Your Gut" infographic is a helpful summary: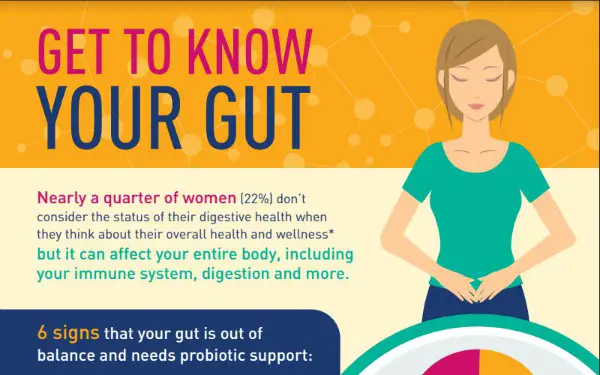 Click on the Get To Know Your Gut image above for the full infographic.
Tips for Gut Balance
Ellie shared her two main tips for replenishing and infusing balance back into the gut at the lunch. They are the following:
1. Eat "good-for-your-gut" foods. Eating well is key. Yogurt, kombucha, kefir, kimchi and other fermented foods are great probiotic-rich options.
2. In addition, take a probiotic supplement daily. Research shows that it makes a strong difference. Ellie really emphasized the two things that she likes in particular about Renew Life products – the potency and the diversity of probiotic strains found in their products.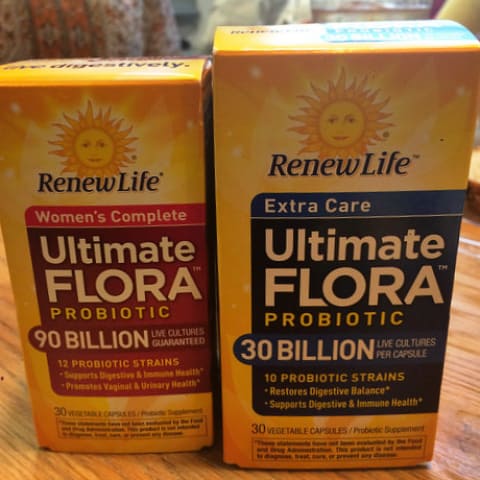 Probiotics are interesting for pragmatic people like myself because the benefits aren't as initially obvious as some other health products. (i.e. It's not like aspirin where my headaches go away if I take them.) However, nutrition experts agree that there are many benefits to taking probiotics and that they help balance the digestive tract. Several of my friends have also noticed positive results after starting to take probiotics. The combination of expert and "word of mouth" confidence is good enough for me! I'm going to take the Renew Life Ultimate Flora probiotic for the next 30 days to see if I can tell a difference and/or feel better. (In research, people feel a difference after taking probiotic supplements for as little as 7 -14 days.)  Since having and maintaining gut health is important to our overall health, consider joining me in my "experiment". Renew Life Probiotics are available at health food stores and major retailers. You can also visit www.RenewLife.com for more information and to buy their products.