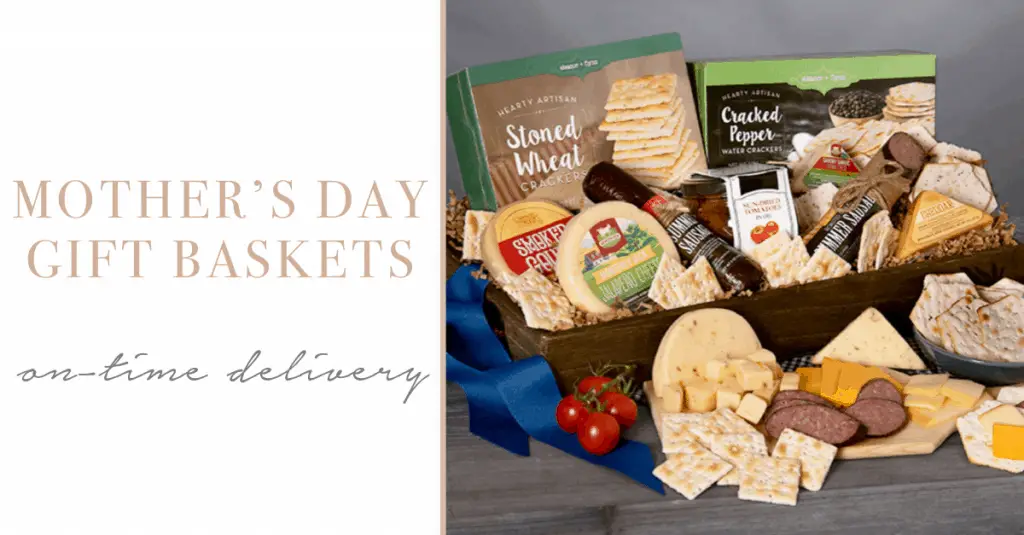 Mother's Day 2020 is this upcoming Sunday. Considering that COVID-19 is causing significant shipping delays for many businesses, it might be harder than normal to find thoughtful last-minute gifts for mom. If Mother's Day gift baskets were on your list, I have the perfect solution – GourmetGiftBaskets.com!
Gift baskets (of all sorts) make awesome gifts for a variety of occasions. That is why I agreed to review a GourmetGiftBaskets.com product when they reached out to me last week. (My Mother's Day guides were all finished, but this is the only additional product that I have decided to write about.) I chose a basket to give away for the following reasons:
I am a food-lover and I know that the recipient (like many of my other readers) is also.

It's a thoughtful gift BUT someone else (the company) had already did the heavy-lifting by choosing what works well together in the basket.

Last, but definitely not least, I wanted to test the delivery speed for myself. (For example, I ordered my mom's gift a while ago and it took several weeks for her to receive it. I also know that my own Mother's Day gifts will be arriving late due to shipping delays.)
Mother's Day Gift Baskets for Food Lovers
I knew that I wanted to send the recipient a food basket. I just didn't know what she liked. (If it's your Mom, you should probably know already!) Fortunately, Gourmet Gift Baskets has a wide variety of food baskets – including breakfast, Italian and kosher ones.

I asked around and narrowed it down to a fruit, snacks, or meat and cheese basket. Ultimately, I chose the meat and cheese basket because the intended recipient mentioned that she had recently received a fruit basket and various snacks. I appreciated that there were a variety of meat and cheese baskets based on how many items were included. I narrowed my choices down to the following three:
Gourmet Meat & Cheese Sampler ($37.99)
Gourmet Meat & Cheese Sampler – Deluxe ($69.99)
Artisan Meat & Cheese Platter – $99.99
For my needs, option #2 was the best because it wasn't too small or big. It included the following: Stoned Wheat Crackers by Eleanor + Flynn, Sea Salt & Cracked Peppercorn Water Crackers by Eleanor & Flynn, Summer Sausage by Hanover Smokehouse, Garlic Sausage by Hanover Smokehouse, Savory Garlic Cheddar Cheese by Mountain View Cheese Co., Cheddar Cheese by Vintage Cheese Co., Monterey Jack Jalapeno Cheese by Mountain View Cheese Co., Smoked Gouda by Vintage Cheese Co. and Sun Dried Tomatoes by Cucina & Amore. (It sounds like a lot but it's not too much because the items aren't full-sized.)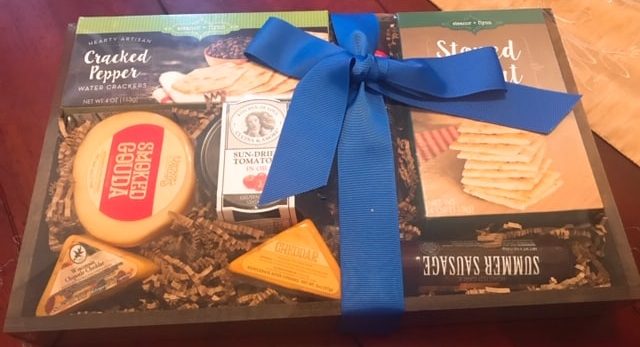 Will It Get There in Time?
Since there has been so many physical limitations on deliveries recently, this was one of my top concerns. I must admit that I was pleasantly surprised regarding the timeliness. I received the package only two days after I requested it! The delivery person rang my bell and left the package right outside of my door. It doesn't get much better than that!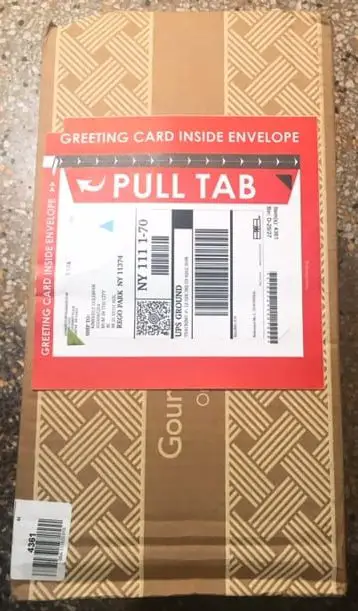 If you order by May 8th, Gourmet Gift Baskets guarantees delivery by Mother's Day. You still have time to order!
I was really happy with the experience. Most importantly, the person who received the basket loved it and was very thankful. I call that a win-win! If you are looking for special last-minute Mother's Day gift baskets, I recommend GourmetGiftBaskets.com. They offer great options for Mother's Day as well as for many other occasions.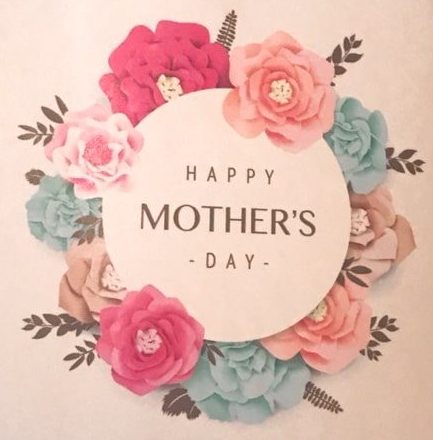 You Might Also Like