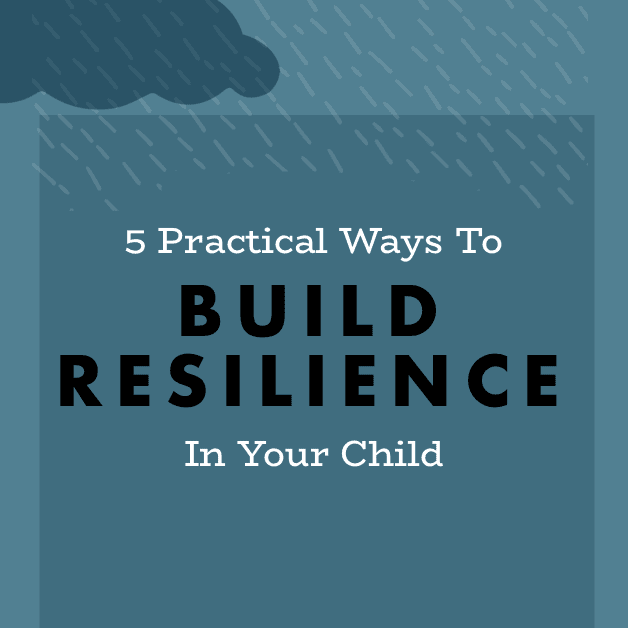 After speaking with Doctor Yip regarding ways to reduce anxiety naturally, we briefly spoke about ways to build resilience in kids during the COVID-19 pandemic. 
The American Psychological Association defines resilience as "the process of adapting well in the face of adversity, trauma, tragedy, threats or significant sources of stress.
Life is ever-changing and will have various challenges for every person. That's why it is important to improve our kids' ability to adapt. To help, I asked Doctor Yip to share some practical ways to build resilience in our kids. 
The main thing is to encourage kids to be able to think outside of the box. Critical creative thinking skills are essential. Below are 5 practical ways to do so.
Ways To Build Resilience
1. Give children opportunities to solve their own problems and come up with their own solutions. Let them figure out what works and what doesn't. 
2. Allow them to fail so that they can figure out alternative solutions. Allow kids to experience little failures now so they will be able to deal with larger ones in the future. For parents, that means we have to hold back from fixing and figuring out everything. We don't need to give our children the answers all of the time. Rather, guide your child to come to solutions and encourage them to think of other ways.
3. Also, be careful not to placate kids or invalidate their experiences. If they say that they're not feeling great, that's fine. Direct them to what they can control by asking questions like, "What can you do?"
4. Don't expect kids to be happy all of the time. It's unrealistic and not the real world. 
There are many challenges during this time. There are the normal disappointments of life. Then, there is the uncertainty of the COVID-19 pandemic. Some loved ones are becoming sick and even dying during this pandemic. The above strategies are great ways to build resilience but I also asked Dr. Yip for specific advice regarding helping kids be resilient when it comes to the loss of life.
5.  Dr. Yip advises parents to help kids understand the circle of life. We will experience loss of life at some point so kids have to understand that everything ends. (She has been talking to her child about death since the age of 2 in age-appropriate ways.)
Use these times to help kids appreciate life more and not take it for granted. Don't protect them from the truth. Rather, prepare them for reality. Of course, there needs to be a balance. Parents shouldn't be morbid. Figure out what works and what doesn't work for your kids. Just be sure to keep things age-appropriate.

Doctor Yip ended with one last thought:
Our number one job (as parents) is to prepare our kids for real life.
I found this advice helpful and I hope that you do also. For additional guidance regarding ways to build resilience in your child, you can visit the blog section of Dr. Yip's Little Thinkers Center site. I especially recommend the 7 Tips to Help Your Child Build Resiliency and Self-Confidence throughout the School Year post.
About Dr. Jenny Yip
Dr. Jenny Yip is a Board Certified Clinical Psychologist, author, speaker, and a nationally recognized OCD, anxiety, and parenting expert. She developed the Family Systems Based Strategic CBT, and has treated severe OCD & anxiety disorders for almost two decades. She's been featured in various media outlets, and co-hosts the Stress Less Life Podcast. Dr. Yip is Board Certified in Behavioral & Cognitive Psychology, is Clinical Assistant Professor of Psychiatry at USC Keck School of Medicine, and is on various professional boards and committees geared to improve mental wellness.

She is the author of Productive, Successful You: End Procrastination by Making Anxiety Work for You Rather Than Against You. In 2008, she founded the Renewed Freedom Center – Los Angeles to provide the most advanced treatment for those suffering from OCD and anxiety disorders. In 2016, she established the Little Thinkers Center – Los Angeles to help children with academic challenges develop the necessary critical and creative thinking skills that build self-confidence and resiliency.
You Might Also Like