Periodically, I will be answering questions from readers. Back in March of 2013, I wrote a post called New York opening of Zuri Model and Talent Agency/What to look for in modeling agencies for kids in NYC. In the years since then, I have received so many questions about the best kids modeling agencies in NYC for teens and kids.
Some people send me their kids' headshots. (I don't work for Zuri.) Some people ask me about my kids' experience working with Zuri. (They don't. They are not models or actors.) Others just want to check to make sure that the agency that they are considering is legitimate.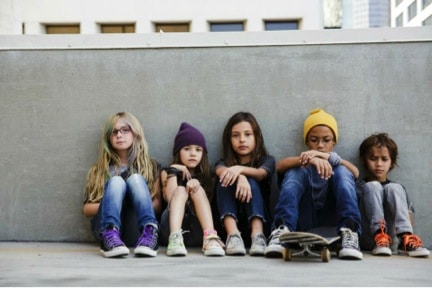 Earlier this month, a mom named Erika emailed me wondering if she should move forward with a talent agency. As a mom, I am very particular when it comes to recommending products and services to readers. Since there are many scams involving kids modeling agencies in NYC for kids, I would do some background research on any agency to make sure that it is reputable before agreeing to work with them.
While I was a college student, I interned at one of the top kids kids modeling and talent agencies, so I know a bit about separating scam agencies from top ones. My 5 tips on how to find the best kids modeling agencies in NYC today are expanded versions of the guidelines that I gave back in 2013.
1. Check to see if they have any outstanding complaints with the Better Business Bureau. BBB members are best but agencies with no ratings are fine too. You just want to make sure that they don't have a negative rating! I also recommend visiting the Modeling & Talent page on the NYC BBB site for more guidance.
2. Investigate whether or not they have an online history of complaints. A great way to do this is to type "(agency's name)" and "(agency's name) scam" into Google's search engine and see what comes up. You can also read the Google Reviews and ratings on the agency.
3. If the agency also has an actor/talent portion, make sure that they are a SAG-AFTRA franchised agency. You can check to see if an agency is franchised on the SAG-AFTRA website. Please note, that you should also check the parent agency. (For instance, if a Los Angeles agency opens a New York office, be sure to check that at least one of the two locations is franchised.)
4. See if they have a positive online reputation. Do established sites and blogs recommend them? You will find that out when you do the Google search that I mentioned in tip #2.
5. Find out if they have a history of securing work for their current clients. Most of the best agencies have online lookbooks which feature work that they have secured for their clients. Take a look and see if the work that their clients have done in the past fit into the hopes that you and your child have for future assignments. Also check out their social media accounts (Instagram, Facebook, Twitter, etc.) to make sure that they are consistently getting work for their clients.
In any event, these were the 5 tests that I personally put the 2013 agency through before agreeing to introduce them to my readers. I hope that they also help you if you are interested in getting your kids or teens signed by a highly regarded modeling or talent agency.