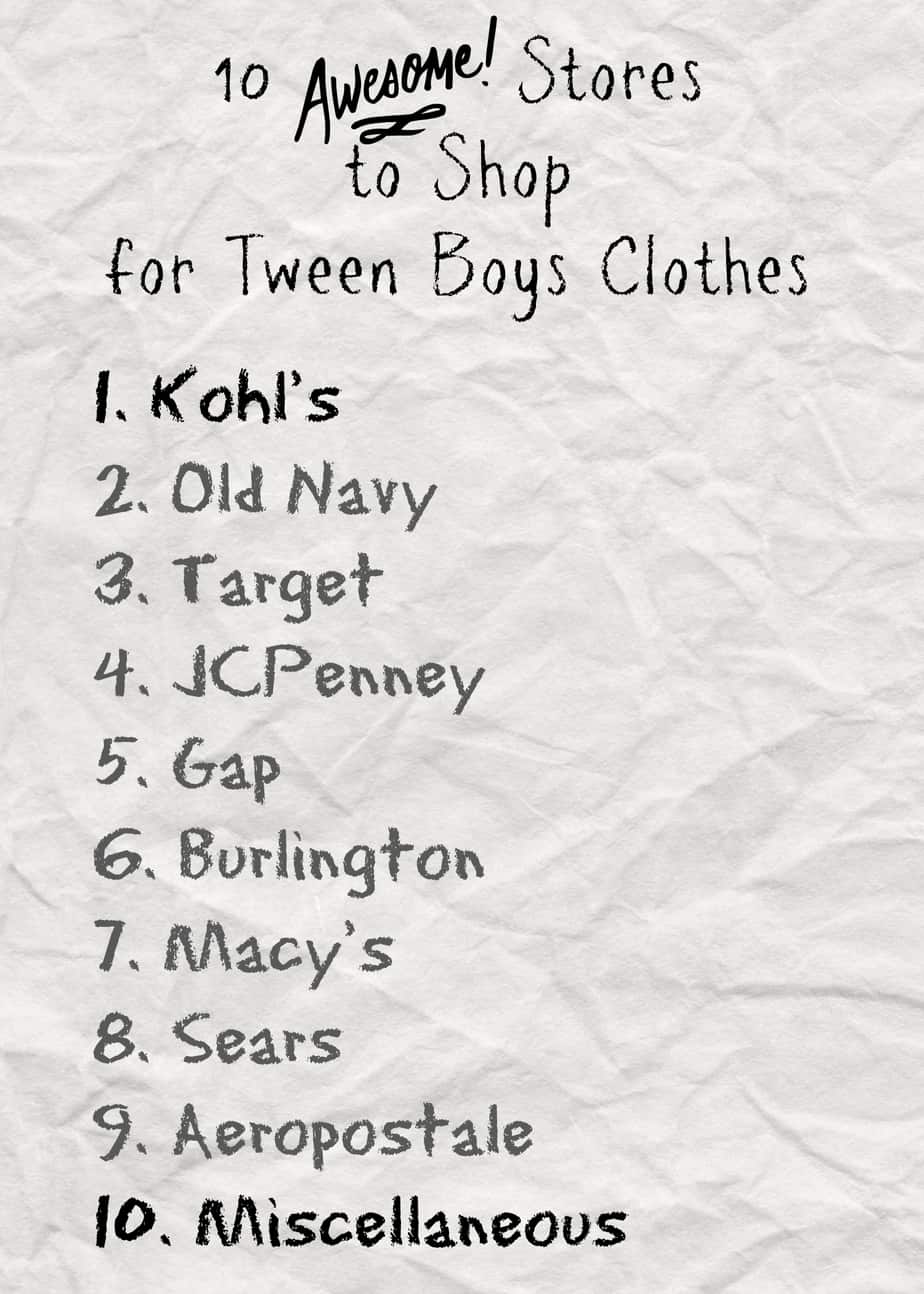 Now that my youngest son Sean is in middle school, our family has left Children's Place and other little kid stores behind. Since Reggie teaches at a middle and high school AND he is a guy, I take his input about tween boy clothes.

In the past (when my oldest son Michael finished elementary school/ started middle school), I turned to my friends on Facebook to find out where to shop for tween boy clothes and below were their Top 10 picks for tween boy clothing stores (in order of popularity):
10 Stores to Shop for Tween Boy Clothes
1. Kohl's
2. Old Navy
3. Target
4. JCPenney
5. Gap
6. Burlington
7. Macy's
8. Sears
9. Aeropostale
10. Miscellaneous: Denny's (a local Long Island store); online Polo sales; resale stores or hand-me-downs; sports stores like Modell's and Dick's Sporting Goods)
*My sons also like to shop online at PacSun and Zumiez.
Lastly, I was at a media event earlier this summer where I learned about Haggar. It has been a men's pant company for over 90 years but they recently started selling a boys line of clothes. Consider them for your sons' basic pants. (For instance, I make sure that my sons have a pair of black, navy and khaki pants each year in addition to everything else.) I especially appreciate that their pants are sustainable because they use a recycled water bottle fiber mix to make their pants.
A special thanks to Monique, Sandra, Jessica, Jill, Raquel, Cristie, Jo-Lynne, Amy, John, Vickie, Sabrina, Julie and Mandy for your input!
{Updated, originally published on 8/28/15}