Visiting family and friends is one of the most wonderful aspects of the holiday season. Although it's definitely not mandatory, I like to give unique hostess gifts under $50. I enjoy bringing small "thank yous" that will actually make the recipient feel special since it does take a lot of effort to host gatherings – especially Thanksgiving and other large holiday ones.
There are already a lot of creative gift suggestions sprinkled throughout this site. I want to share some of my favorite hostess gifts from Black-owned businesses this year though.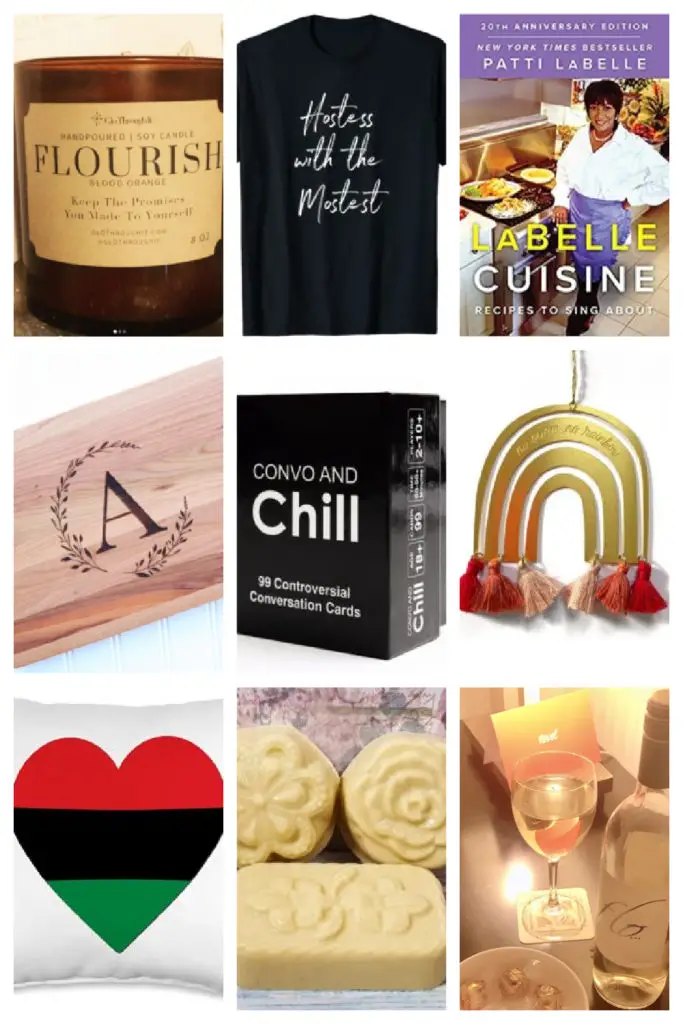 Hostess Gifts Under $50 From Black-Owned Businesses
1. The candles from Glo Through It are exceptional. I bought the FLOURISH one and the blood orange scent smells amazing. Check out the other candles from Kandace of Glo Through It. There are several thoughtful options. ($22)

Frères Branchiaux Candle Co. and Beauty of the Isles also have some lovely, affordable soy candles.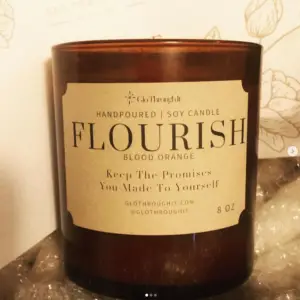 2. I have a couple of friends who take hostessing to the highest level. I designed the minimalist World's Best Hostess and Hostess With The Mostest shirts with them in mind. ($18.99)
3. Patti LaBelle's new comfort food recipe book is sure to put a smile on the gift recipient's face. LaBelle Cuisine: Recipes to Sing About was released earlier this year. (Currently $19.89 down from $30)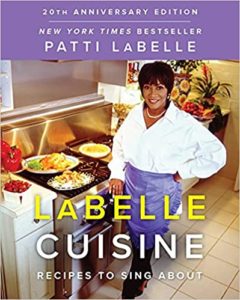 4. The MorningJoyCo offers beautiful personalized cutting boards. The company has a history of both great press and customer reviews. ($39+)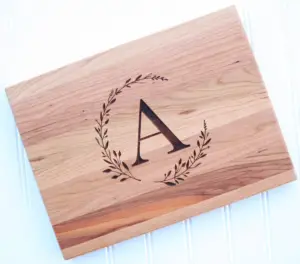 5. Question games are very popular this year. Convo and Chill include 99 question cards to jumpstart conversations for adults. ($22)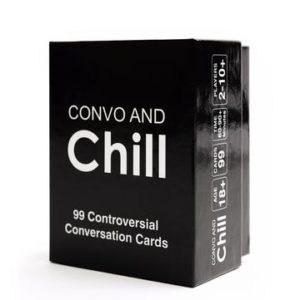 6. Ornaments are fun hostess gifts to bring during the holiday season. The "no storm, no rainbow" brass ornament by Pineapple Sunday Studio is the perfect representation of the last couple of years. ($20)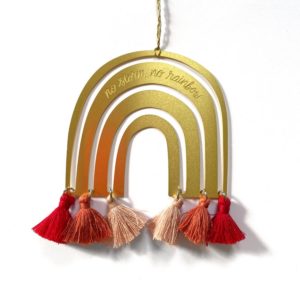 7. These OFT throw pillows (which I designed) feature a heart-shaped pan-African flag design. They make especially great Kwanzaa gifts. ($19.99)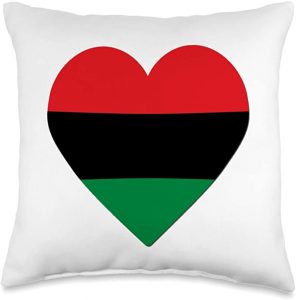 8. Originally from the island of Trinidad and Tobago, Petol Weekes is the multi-talented founder of GFF Creative. I gifted the Natural Orange Peel Goat Milk Oatmeal and Honey Soap Set to a dear friend and she loved it. Special soaps like these are perfect little gifts to help transform bathrooms. ($15)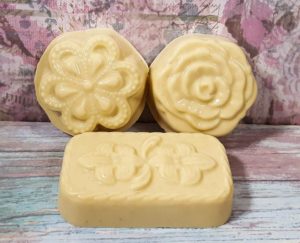 9. High-quality, affordable wines are festive options. I toasted my 48th birthday with a wonderful Moscato from FLO (For the Love Of), a Black-owned winery. ($20) The McBride Sisters Collection Black Girl Magic Wines are also great options.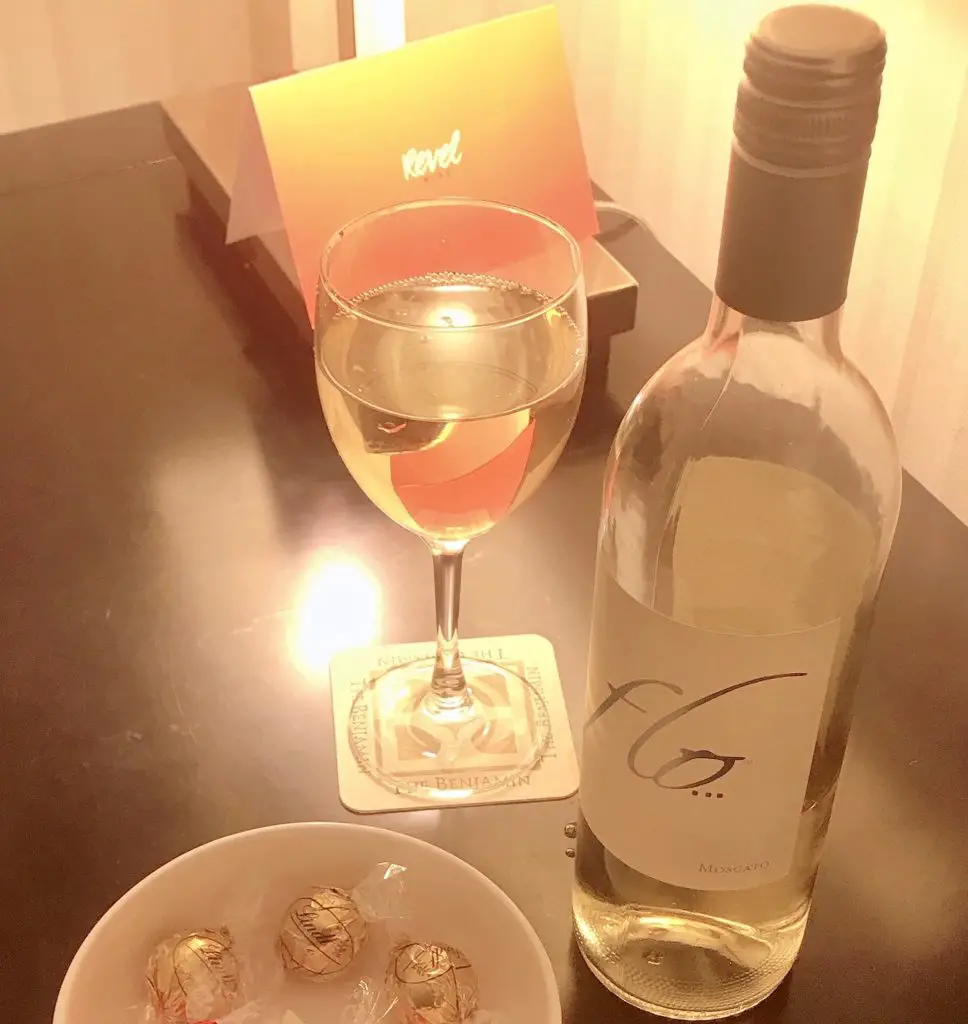 I hope that these gift ideas answer the question "What should I bring as a hostess gift?" Now, you never need to show up to a gathering empty-handed. Any of the above thoughtful hostess gifts under $50 will surely be welcomed and appreciated.