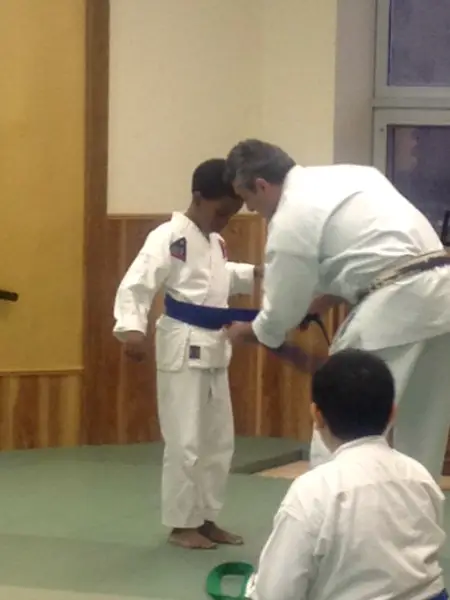 It has been a blast being a Let's Play ambassador for the last couple of years. (It is an initiative by Dr. Pepper Snapple Group to get kids and families active. If you're interested in learning more, you can visit Let's Play on their social media pages – Facebook, Twitter and Instagram.) Keeping my kids healthy – with healthy(ish) food, active exercise and such – is important to me as a mom.  That is why I'm happy to end this year by sharing some videos of my oldest son Michael being active an completing one of his goals for 2013 – receiving a blue belt in jiu jitsu. He tested for it yesterday with a few days to spare 🙂 !
After going through a 10 minute demo with some classmates, it was time to perform a kata of his choice:
Then, he broke a board with his foot…
(As he did this, my husband and I pointed out to his little brother Sean how Michael really does take it easy on him when they are play fighting. His kicks are actually pretty forceful!)
In any event, it was great to see Michael set a goal and accomplish it. What a fun way to end the year!