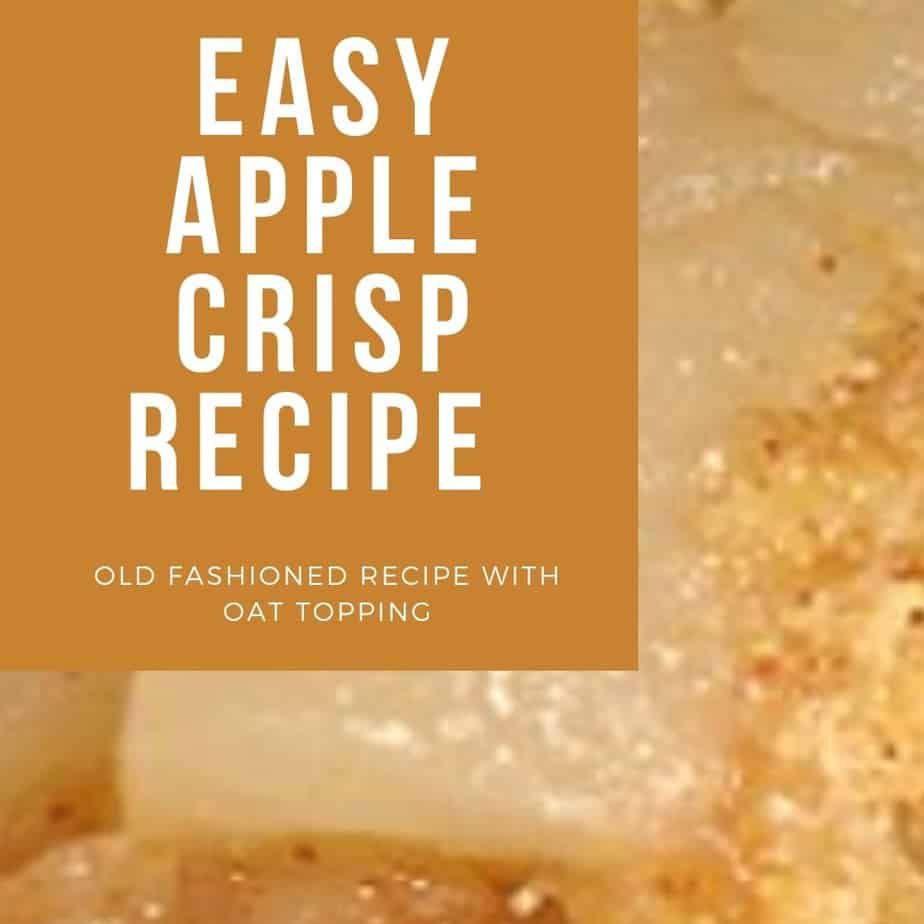 Fall has always been my favorite season and I think that has to do with the food.  It's the season of apples, and I love apples. That is why I'm sharing my favorite easy apple crisp recipe with you.

I have heard many people say that Golden Delicious apples are the best type of apple to use for baking. I tend to agree, but I also think that a mixture of sweet and tart apples brings out the best flavor.

Unfortunately, I recently missed a chance to go apple picking during a group outing.  Luckily, a few friends (who know how much I love to bake) brought me back some apples. 

This easy apple crisp recipe is one of the simplest apple dessert recipes to make.  You can prepare this dish in about an hour and enjoy it right away.
Easy Apple Crisp Recipe
Apple Crisp

Yield: 6-8 servings
Ingredients:
1 cup all-purpose flour
1/3 cup brown sugar
1/3 cup granulated sugar
1 1/2 tsp cinnamon
1/4 tsp ground nutmeg
1/4 tsp salt
3/4 cup old fashioned oats
1/2 cup unsalted butter, cold and cut into pieces
5 – 6 large apples (I used a combination of Gala, Golden Delicious and Cortland apples.)
1/2 lemon
3 tbsp granulated sugar
Cooking Instructions:
1. Preheat the oven to 375 degrees. Coat an 8-inch square cake pan with nonstick spray and set it aside.
2. Whisk together the flour, sugars, cinnamon, nutmeg, and salt. Add the oats and butter. Using a pastry cutter (or a fork), combine all of the ingredients together until the mixture resembles coarse crumbs. Set the mixture aside.
3. Peel, core and cut the apples into chunks and place them into a large bowl. Squeeze the juice from the lemon on the apples and sprinkle the 3 tablespoons of sugar on them. Stir the apples, lemon juice and sugar together well.
4. Pour the apples into the prepared pan and top them with a crumble mixture. Bake the apple crisp for 30 – 40 minutes (until the top is golden brown).
5. Remove the pan from the oven and let the crisp cool for approximately 15 minutes.

Recipe Notes
-As an alternative, you can use a deep pie dish to prepare this apple crisp.
-A vegetable peeler is especially helpful for peeling apples.
-This dessert is best served warm – either by itself or with a scoop of ice cream.
You Might Also Like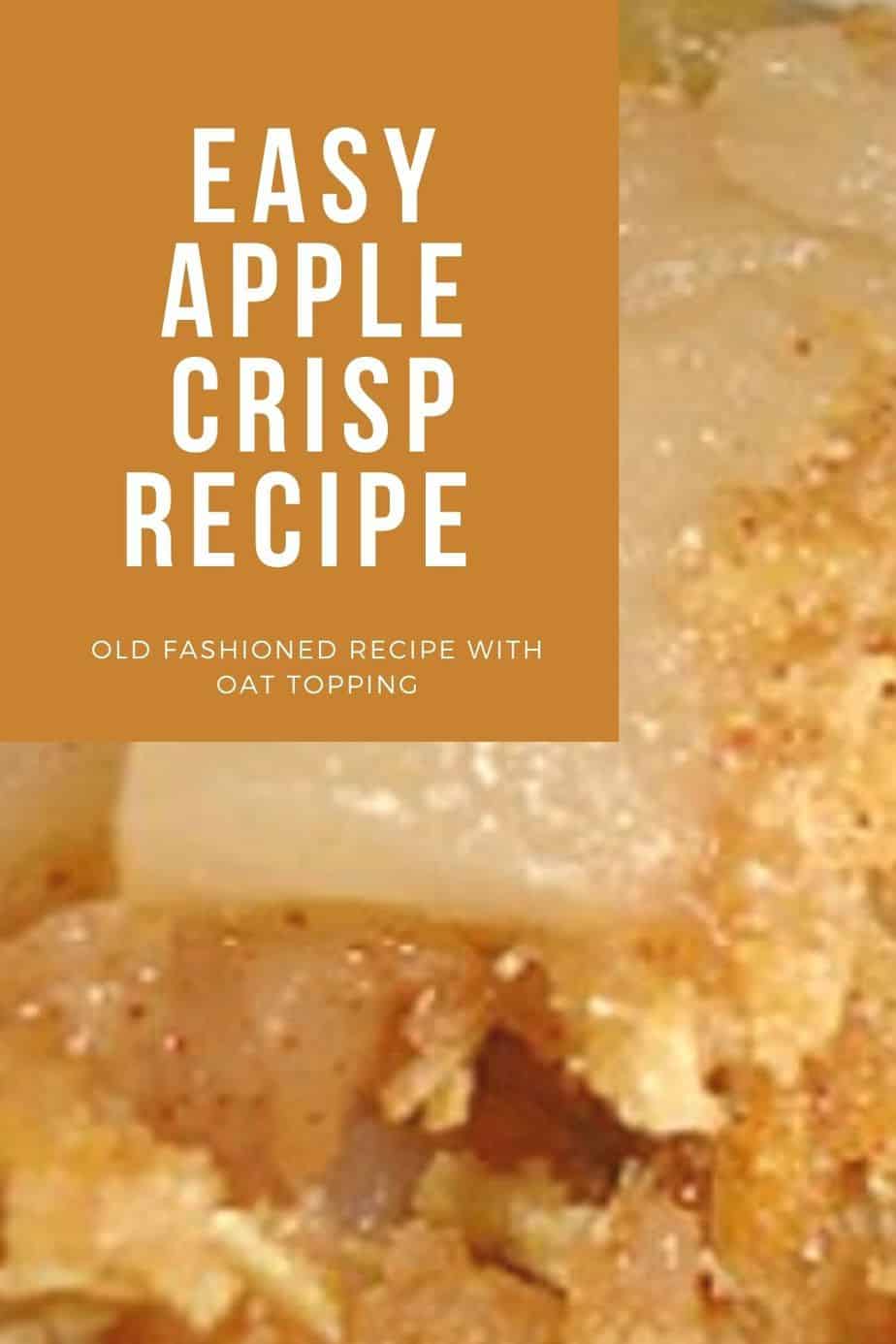 Note: This post was updated. It was originally posted in October 2011.