My friend Onica (Mommy Factor) invited me to be her "+1" for a blogger's meal at the newly relaunched EXKi NYC a couple of weeks ago. It was great to be visiting as a guest. I had a lot of fun catching up with Onica and I really enjoyed the food too. If you ever need a place to eat healthy, tasty food (or to grab it to go) in the Flatiron District of Manhattan, EXKi is a great option.
I found myself pleasantly surprised by the healthy menu options at EXKi. I'm not really a "salad for lunch" type of gal but I decided to try the Caesar Salad (Organic Romaine, Parmesan, Croutons & Anchovy-Lemon Dressing) with Roasted Organic Salmon added. The total would have been $11, which is affordable for the generous portion size. (Meanwhile, Onica customized her own dish at the Warm Bowl Bar" combining a protein, vegetables and grains.)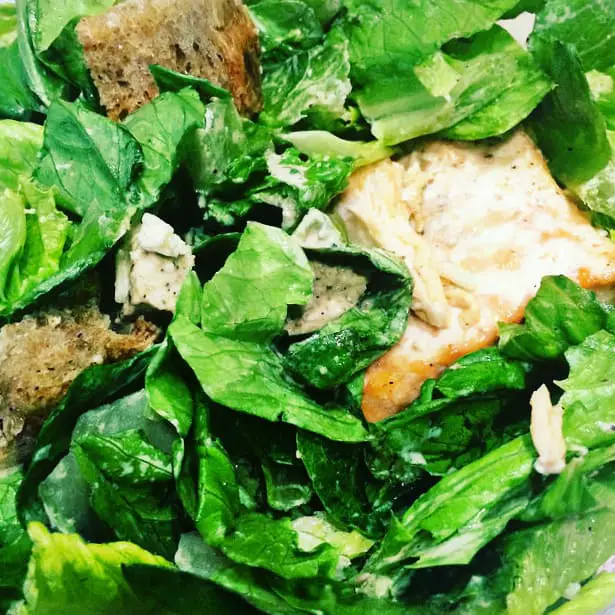 Soups and sandwiches were also available in addition to smoothies and juices. Afterward, it was great to have a small, sweet dessert. There was an assortment of baked goods but my favorite was the brownie by Baked.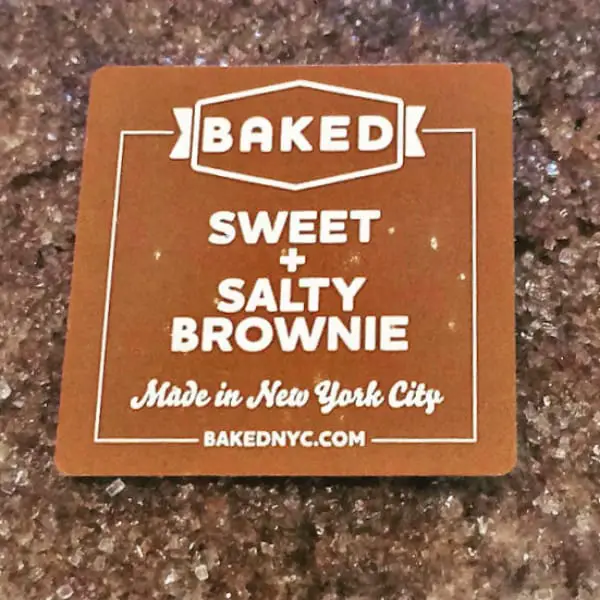 EXKi's "urban garden" inspired space is open Monday-Friday from 7am-7pm. Parents will especially appreciate that EXKi not only has a menu filled with healthy, natural dishes but it is also kid-friendly. There is stroller parking, a changing table in the bathroom and Kids eat for FREE after 5pm. (Who does that in Manhattan?!)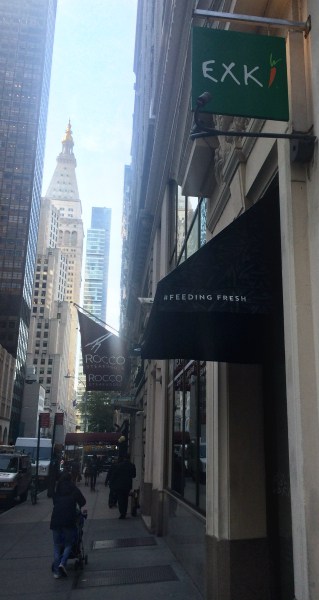 EXKi NYC
76 Madison Avenu (on the corner of 28th Street)
New York, NY 10016
(212) 447-1874