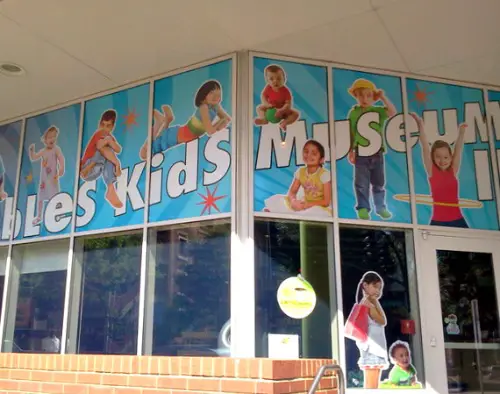 I can barely believe that it has been a few weeks since our family visited North Carolina on our mini media trip. This summer is passing by so quickly! Anyway, I have already mentioned some of the free museums that we had the pleasure of visiting, but I also wanted to share about Marbles Kids Museum. There is an admission fee for this children's museum, but it is only $5 per person, which means that a family of 4 can visit for $20. That is reasonable to me…especially considering the fact that adult admission at some of my favorite NYC museums for children charge over twice as much for adult admissions.
There is so much for the kids to enjoy at Marbles Kids Museum. We had to pull Michael and Sean away. I will admit that my guys were the ones who had to pull me away from the open area with the hula-hoops and jump ropes. (Yes, I was reverting back to childhood!) I love hands-on museums where the kids can both look and touch in order to learn concepts and this museum visit accomplished that. Don't take my word for it though…take a peek at the pictures and video clips in this short video:

Thanks to The Greater Raleigh Convention and Visitors Bureau for including this outing in our itinerary for the weekend!