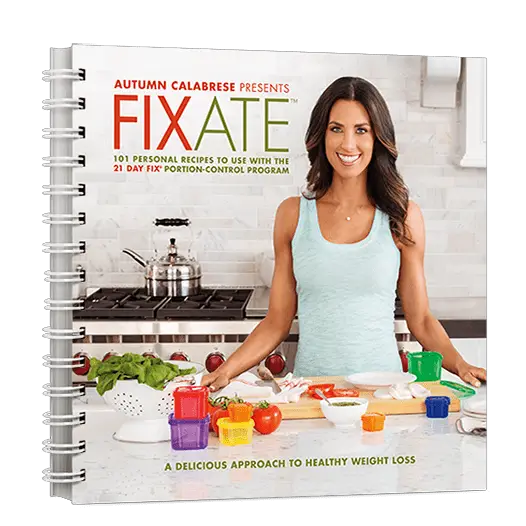 Several of my friends on Facebook have been mentioning Autumn Calabrese's 21 Day Fix workout and nutrition system. I wanted to learn more about the nutrition aspect of the system, so I happily agreed to attend a "Beachbody Presents: Fixate Brunch" for the media yesterday at the W hotel in midtown Manhattan. At the brunch, I was able to sample a variety of starters, salads, main courses and desserts from Autumn Calabrese's new Fixate cookbook which is released in stores today (August 7th). I think that it was really smart of the brunch planners to allow the invited media to have a sampling of several different recipes from the cookbook because taste really is so subjective. I'm happy to report back that you don't need to be on the 21 Day Fix system in order to enjoy the recipes in the Fixate cookbook.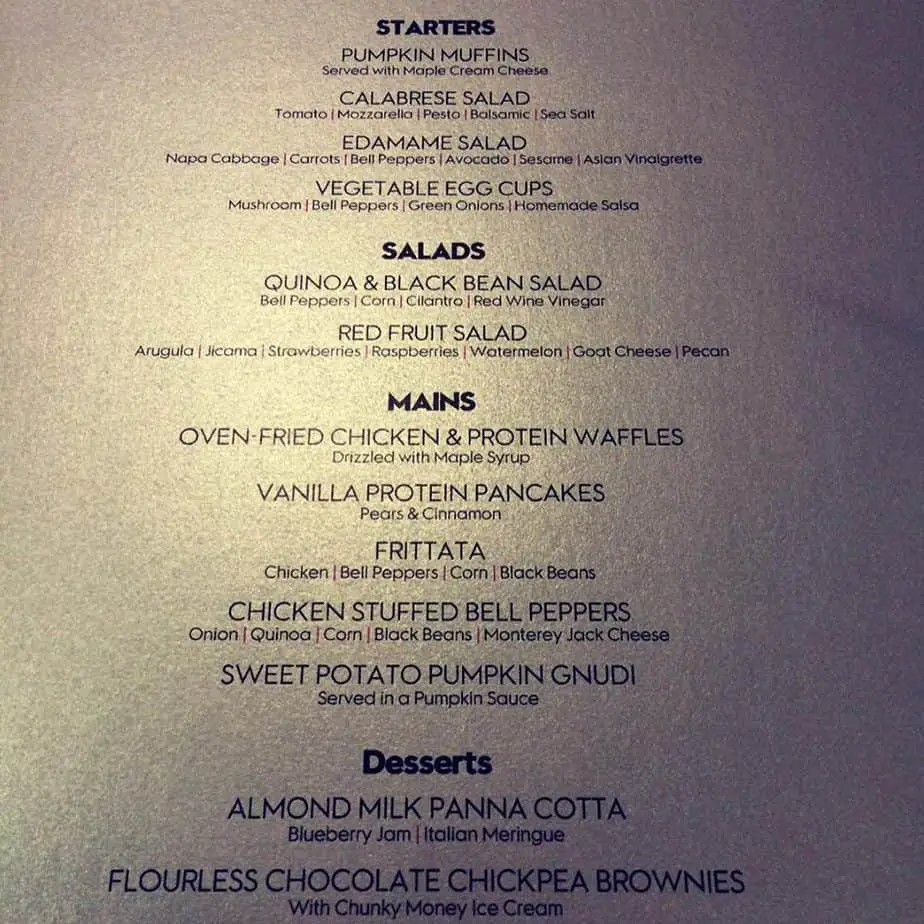 I will say that there were three dishes that stood out to practically everyone at the lunch. Actually, there were four. I just didn't personally love the fourth one because of its texture. (Granted, I have texture "issues". Food can be really close in texture – like crème brûlée and flan. Yet, I love, love, love crème brûlée while flan makes me gag.) Anyway, we sampled thirteen of the Fixate cookbook recipes. You can see the images below and then I will let you know the many hits and the few misses in my opinion…
Get the flash player here: http://www.adobe.com/flashplayer
What do you think that you would have enjoyed on the menu?
Well, I am listing the dishes in order of my preference from my favorite to least favorite:
Pumpkin Muffins – These were SO good. I'm going to bake some with my sons.
Red Fruit Salad – I agree with one of my Facebook friends who said "I need this in my life" when I posted the image.
Oven-Fried Chicken & Protein Waffles – As I mentioned on Instagram, I'm a fried chicken "snob" so I was pleasantly surprised that I enjoyed this rendition so much.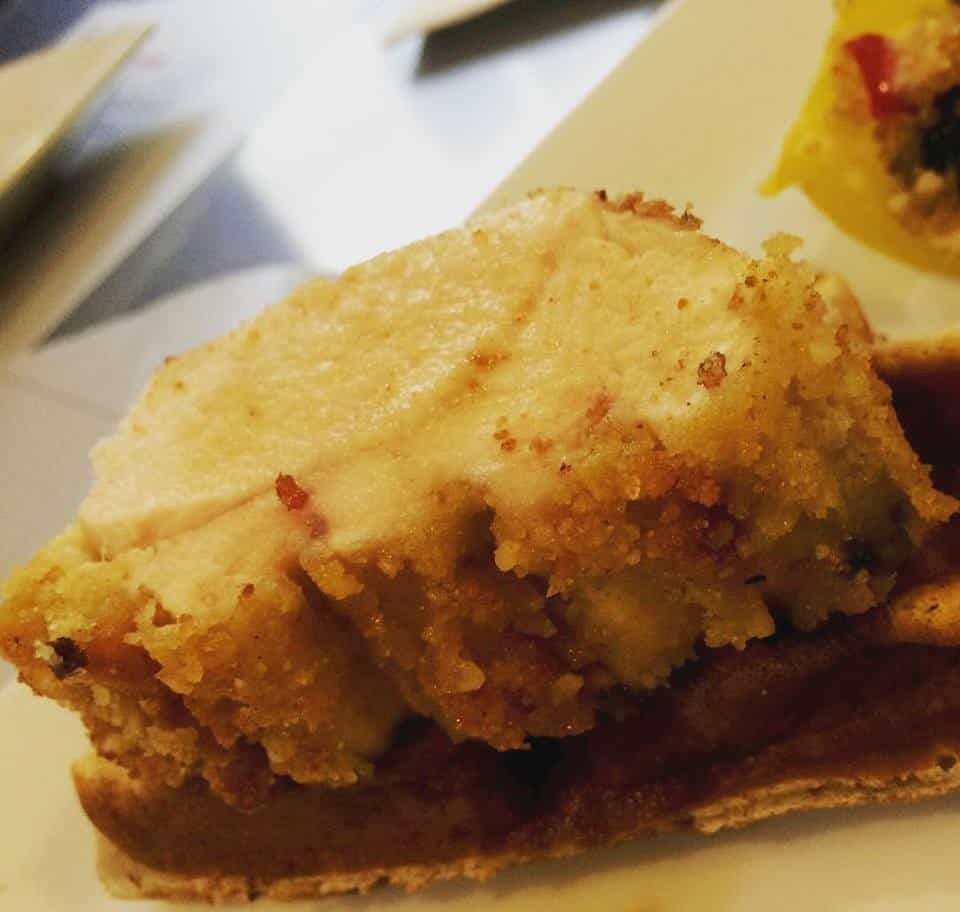 Frittata – The black beans in the frittata really made it stand out.
Calabrese Salad – It was nice and simple.
Edamame Salad – I'm not a edamame fan but I did enjoy the vinaigrette and avocado in the salad.
Vegetable Egg Cups – It was another nice, simple dish.
Quinoa & Black Bean Salad – I'm not in the quinoa-loving group, but I did like the look and overall flavor.
Chicken Stuffed Bell Peppers – It was alright, but (as I mentioned above) I'm not a quinoa fan.
Sweet Potato Pumpkin Gnudi – The flavors were great.  As I mentioned before, it was in many of my fellow diners' "top four". The texture is the reason why it's so low on my personal list.
Almond Milk Panna Cotta – I'm not a huge panna cotta fan anyway (I have only liked it when Lidia Bastianich made it!), so I'm not surprised that I didn't like this healthier version.
Flourless Chocolate Chickpea Brownies – From what I understand from others, chickpea flour often tastes chalky. I thought that explained why I didn't like the texture or taste of these brownies. However, I checked the actual recipe in the Fixate cookbook that we were gifted at the event and Autumn uses actual chickpeas in the recipe. Oh well…as I mentioned before,taste is subjective!
Vanilla Protein Pancakes – I did not like the taste at all. Initially, I thought that was because I don't like the taste of protein powder but I loved the protein waffles. This dish just didn't work for me.
I would say that 10 hits out of 13 options is really great! I flipped through the Fixate cookbook and saw several recipes that I would actually cook for my family. The soup, sauce and lunch idea sections are especially strong. The greatest test for me though is how "my guys" respond to food. I brought home some pumpkin muffins and oven-fried chicken & protein waffles to get their take on the dishes. I intended on taking a picture of their responses but they had devoured everything by the time that I pulled out my camera! Not only are the recipes from the new Fixate book mom-approved, but they are also "guy-approved". You can get your copy of the Fixate cookbook ($19.95) today.