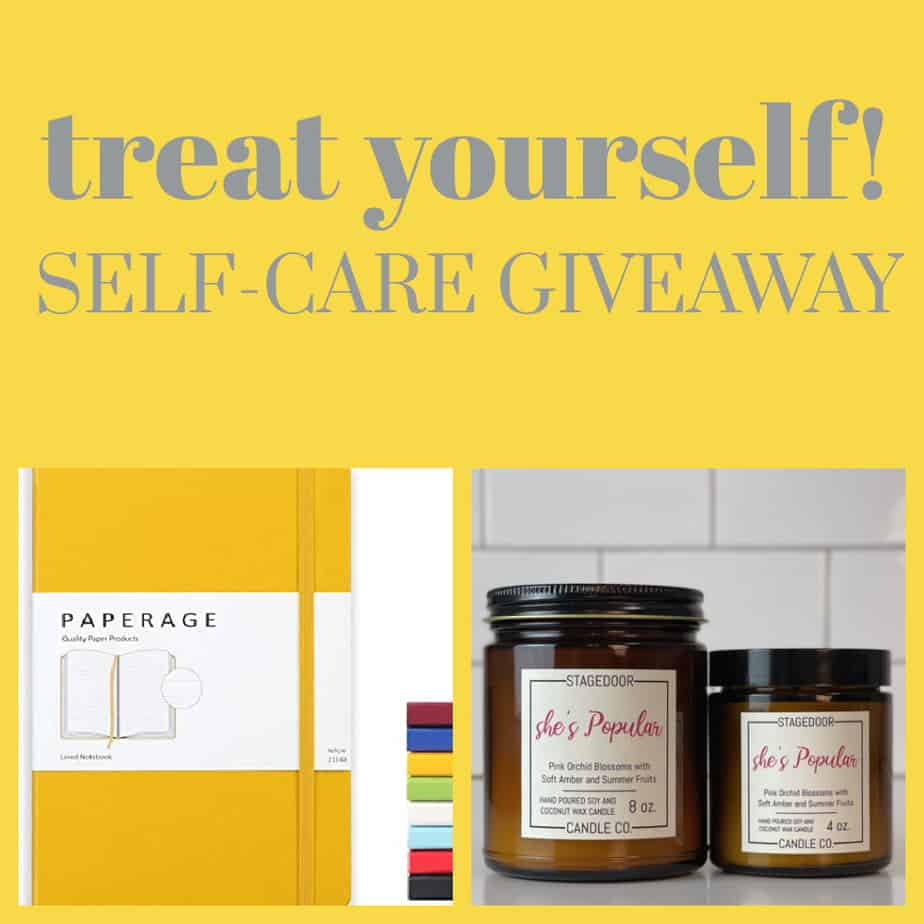 One of the things that readers noted when surveyed was that they liked giveaways. I listened.😊 Each month, I will be doing a themed package giveaway that contains 4 – 5 of my favorite things. The theme for the January giveaway is SELF-CARE. We're only one week into 2021 and it's already obvious that self-care is not optional this year. It's very necessary!

I want to be more mindful regarding what I spend my money on in 2021. Hosting monthly giveaways will be a great way for me to do that by showcasing the causes, people and things that I personally support. Win-win!
January Gift Package Items
1. Candle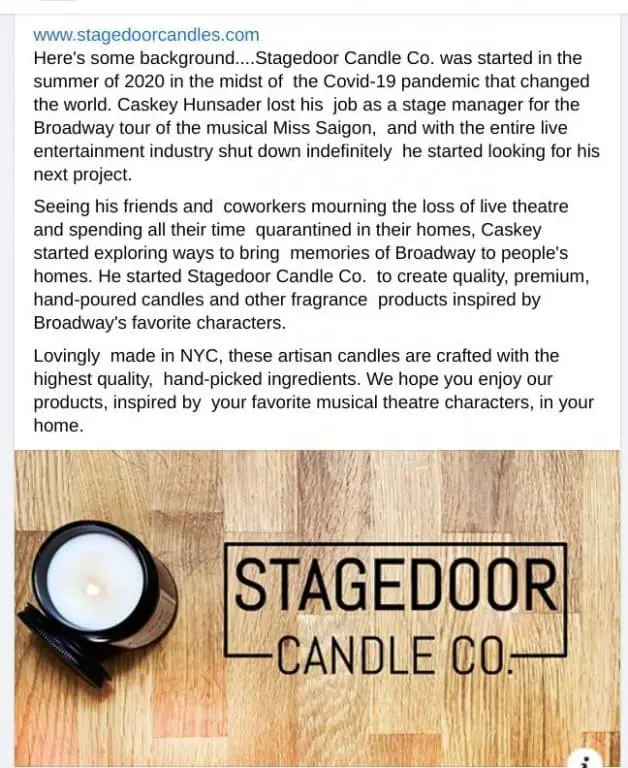 Stagedoor Candle Co.: One of my friends on Facebook shared about this company last month. I LOVE the theater so I took note. Since self-care and candles go together so well, I'm happy to include one of their candles in this month's giveaway. The winner can pick any one of their 4 oz. jar candles. (Meanwhile, I'm putting their "Kim" candle on my personal "want to get" list.)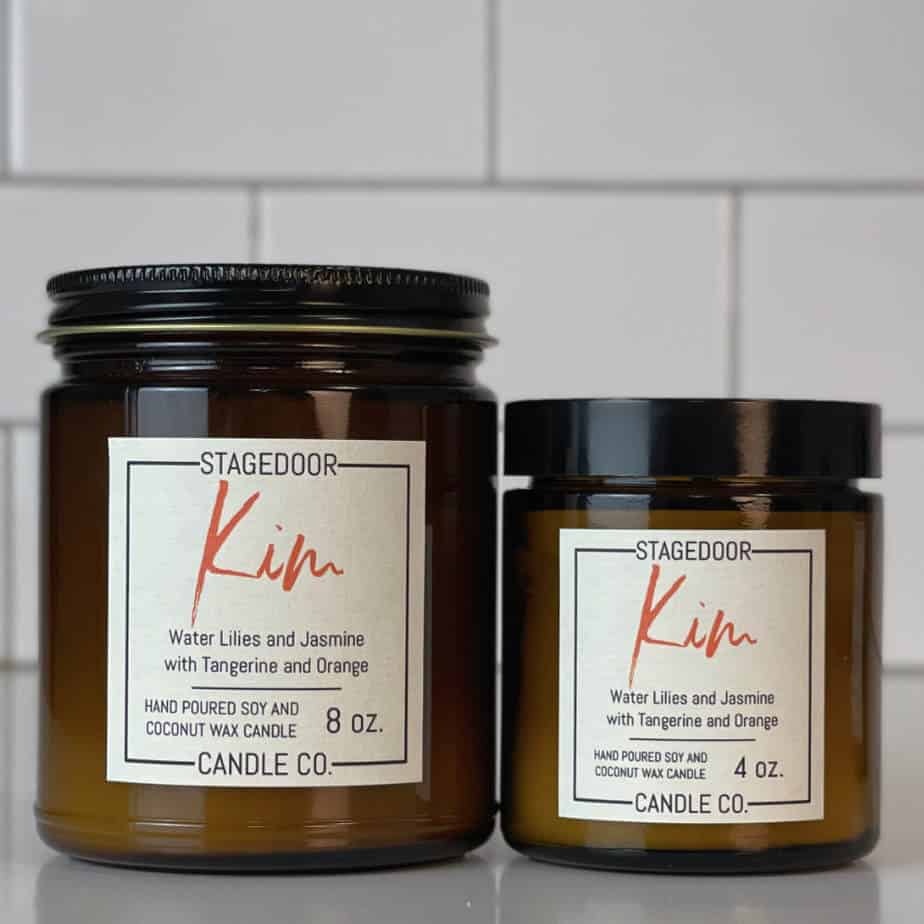 2. Journal

Paperage Journal: My sons bought me one of their yellow lined journals as one of my Christmas gifts. They chose yellow because it is one of Pantone's 2021 colors of the year. The giveaway winner can pick whichever color that they prefer though.

3. Natural Bath Products
Hispaniola Lotion Bar: These moisturizing soaps are created by my friend, Sydelle Alvarez. She is the Founder and Owner of Beauty of the Isles. It is a natural, plant-based skincare line inspired by her Caribbean culture.
4. Throw Pillow
Choose Happy Affirmation Pillow: I love throw pillows. They are comfortable and an easy way to add new touches to your home decor. I made this affirmation pillow as a reminder to choose happiness even more in 2021.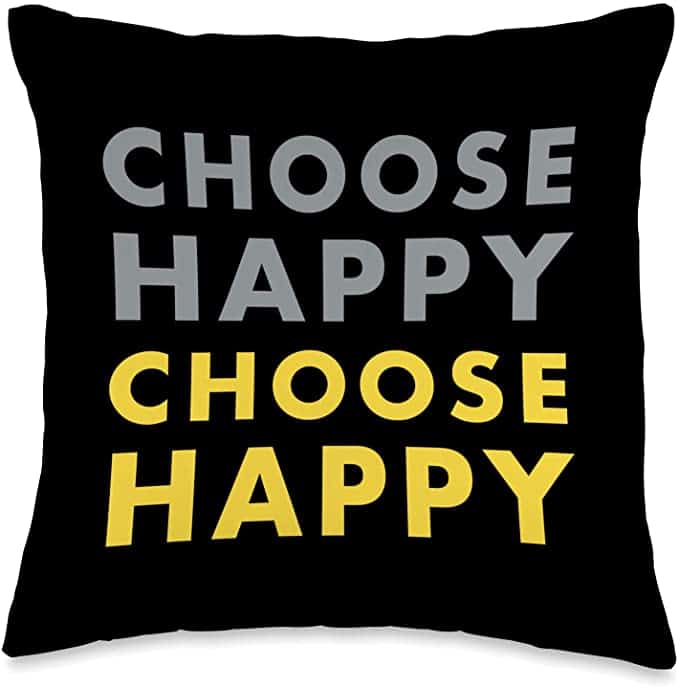 To enter the giveaway, simply let me know one way that you practice self-care in the "Comments" section below or by sending an email with the answer to giveaways@mominthecity.com. This giveaway will end on January 31st at 11:59 pm EST.
(Mom in the City Giveaway Rules)
You Might Also Like