I was so confused about the difference between yams and sweet potatoes on Friday.  I had volunteered to bring a dessert to an International Potluck dinner at a friend's house that night.  Since I was born and raised in America, I decided to make a southern sweet potato pie recipe since it's a southern favorite.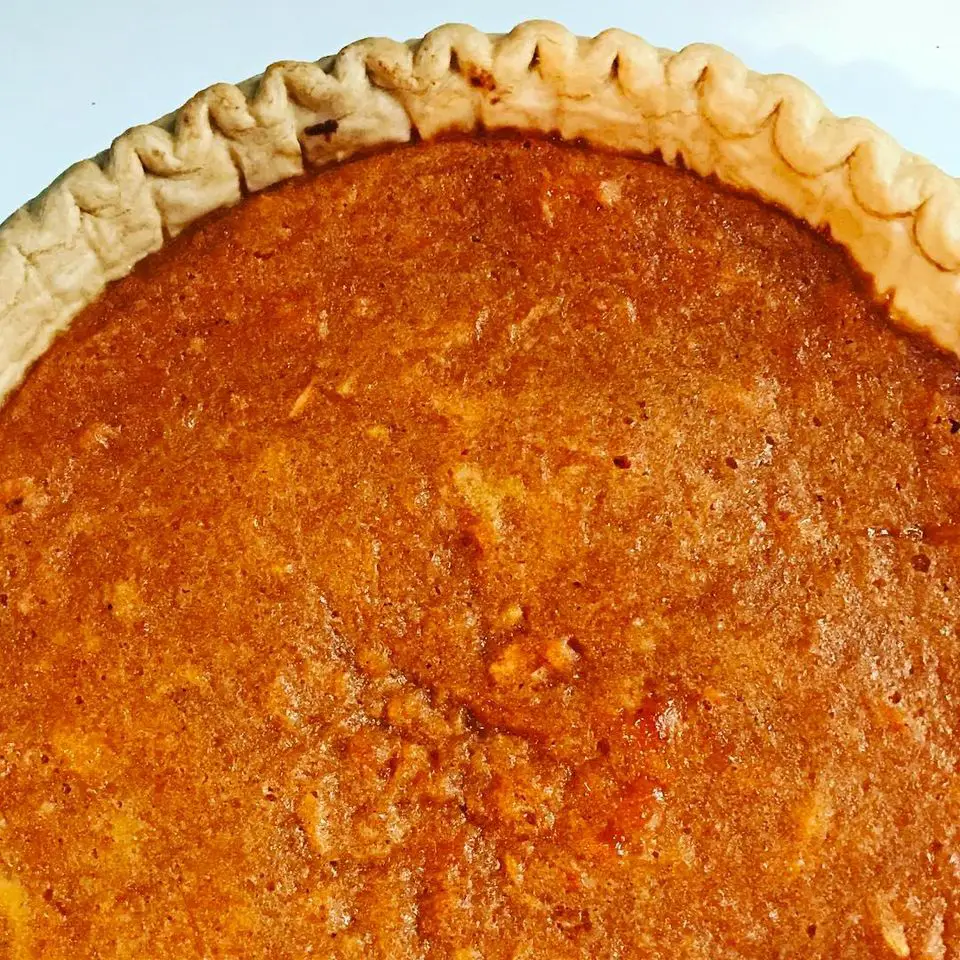 I remember what "Big Ma"/ my southern fake grandmother used to put in her pies, so I found this popular Sweet Potato Pie recipe on Allrecipes.com that seemed the closest to my childhood memories. My initial plan was to bake the recipe "as is".  One of my life mottos is "If it ain't broke, don't fix it!"

However, I ended up changing it up quite a bit to save time and because the original recipe was twice as sweet as my family likes our sweet potato pies. The resulting pie was a hit…so much so that my family asked me to make a second one for a family gathering on Sunday.
Anyway, let's get back to my confusion. Friday was full (nothing new!) so I made a quick run to the grocery store to get the ingredients for the pie. I couldn't find any sweet potatoes…only yams.  I thought, "Oh no, I'm going to have to buy sweet potatoes in a can. That is going to ruin my pie!"  So, I went over to the canned vegetables. 

I became even more confused. The cans with "sweet potatoes" had yams as ingredients and the cans titled "yams" had sweet potatoes as the ingredients (?!)  I really don't remember having this type of shopping dilemma down south.

In any event, I was running out of time, so I decided that the two terms are used interchangeably up north so I went back to the fresh yams and bought some of them. I was feeling great about my decision until I came home. Reggie commented that he didn't think that yams were sweet potatoes either.  At this point, I was like "Whatever. I'm making a sweet potato/yam/whatever pie…and that is that!"
In any event, whatever it was – a sweet potato pie or a yam pie – turned out great.  I took 30 minutes off the cooking time by microwaving rather than boiling the sweet potatoes and I used a masher rather than an electric mixer for easier clean up afterward. 

Also, even though sweet potato pie is "soul food", I don't like it to be too heavy or sweet.  As such, I used 1/4 less butter; 1/2 the sugar and 1/2 the milk of the original recipe. It still turned out sweet and delicious.  (I'm a "taster" – I taste as I go in order to make sure that the dishes fit my family's taste.)

I have made this recipe many times since with actual (labeled) sweet potatoes. It's great with either yams or sweet potatoes!
Southern Sweet Potato Pie Recipe
"Not Too Sweet" Southern Sweet Potato Pie Recipe
Ingredients
1 lb sweet potato
6 tbsp butter, room temperature
1/2 cup white sugar
1/4 cup milk
2 large eggs
1/2 tsp ground nutmeg
1/2 tsp ground cinnamon
1 tsp vanilla extract
1 (9-inch) unbaked pie crust
Instructions
Preheat the oven to 350 degrees Fahrenheit.
Microwave the sweet potatoes in their skins until they are soft (approximately 10 minutes). Pour cold water over the sweet potatoes and gently remove the skins from off the potatoes.
In a large bowl, mash the sweet potatoes with a potato masher (no mixer is necessary). Add the butter, sugar, milk, eggs, nutmeg, cinnamon and vanilla. Mash everything together until the mixture is smooth. Using a large spoon, scrape the sides and bottom of the bowl in order to make sure that everything is well mixed. Use a small spoon to taste the sweet potato mixture to see if it is at your desired sweetness and consistency. (If not, feel free to add additional sugar, butter, and milk…to taste.)
Pour the pie filling into an unbaked pie crust. Bake the pie at 350 degrees for one hour. (When you insert a knife into the middle of the pie, it should come out clean.)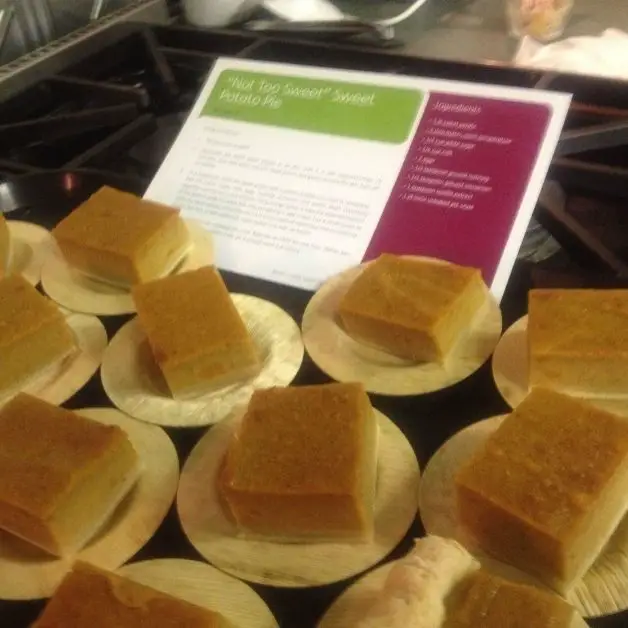 (I was even paid to make this recipe for a corporate cooking demo!)

If you found this recipe helpful, please share it. Thanks!
You Might Also Like:
{This post has been updated and republished. This recipe was originally posted on October 4, 2011.}