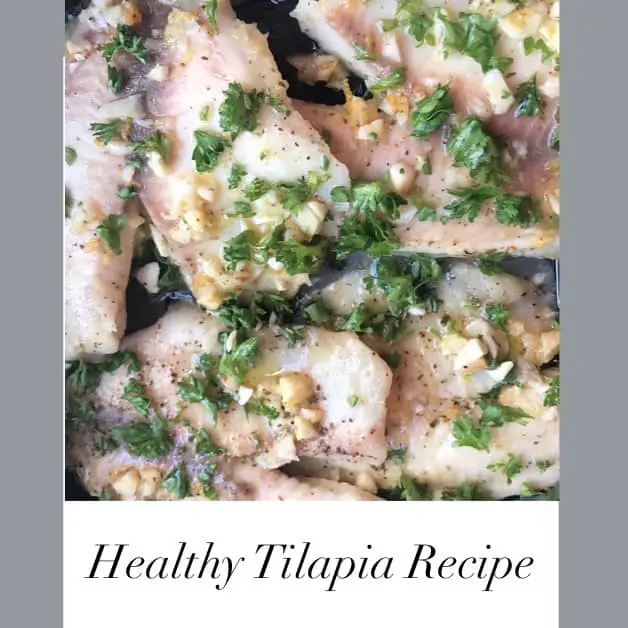 On Saturday I read a Bloomberg article about surging seafood grocery sales during this pandemic This is definitely true in my home. My husband and sons resisted "Meatless Mondays" so we do Seafood Mondays instead. If you are looking for seafood dinner recipes, you will enjoy this healthy tilapia recipe. It's light and easy to bake in the oven.
Healthy Tilapia Recipe
Garlic Lemon Tilapia
4 Servings
Ingredients
4 thawed skinless tilapia fillets
salt
black pepper
3 tbsp olive oil
3 cloves garlic, minced
1/2 lemon, juiced
1 tbsp lemon zest
1/4 tsp oregano
2 tsp fresh parsley
lemon wedges
Directions
Preheat the oven to  425°F.
Season the tilapia with salt and pepper before placing in a baking dish.
Mix together the olive oil, garlic, lemon juice, lemon zest and oregano in a smal bowl. Pour the mixture over the tilapia.
Bake the tilapia for 12-15 minutes. (The fish is done when it's opaque, firm snd flakes easily with a fork.)
Sprinkle the fish with parsley and serve with lemon wedges.
Currently, I serve this healthy tilapia recipe with broccoli or asparagus and mashed potatoes or rice. I hope that your family enjoys this simple seafood meal also!
You Might Also Like