June is National Soul Food Month. It is a great time to enjoy amazing soul food and its history. You can definitely celebrate by supporting a soul food restaurant.  There is something special about cooking dishes by African Americans and people from the African diaspora though. That is why I am sharing several of my most-requested soul food recipes in this post.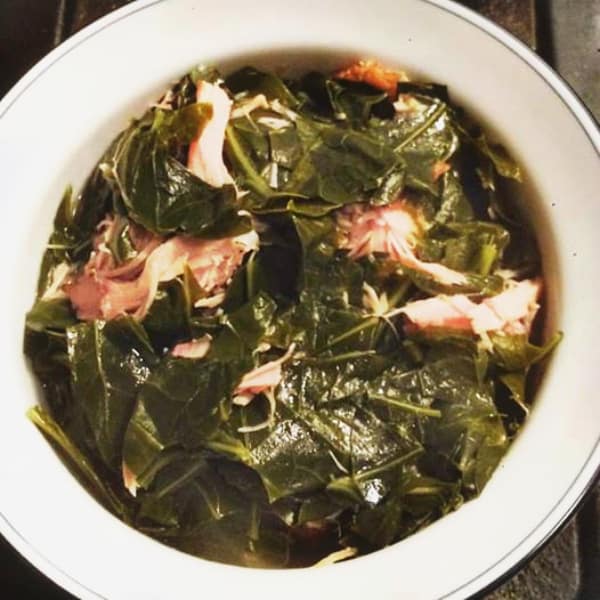 Food is history so this month is a wonderful time to learn how soul food originated and how it has evolved over time. Personally, I mainly eat soul food for special occasions and family gatherings. I'm a "most things in moderation" type of eater. It's important to have options though. That is why it is helpful that there are healthier and even vegan soul food versions of traditional dishes now. 
The History and Significance of Soul Food
Although soul food has African origins, it is closely associated with the southern states of America. That is why soul food and southern food are closely related and often overlap.
From the dishes made from the scraps of Southern enslaved people, soul food cuisine spread to Northern, Midwestern, and Western states during the Great Migration. (That is when many African-Americans from the South moved to find factory work in major cities.) Soul food is now popular all over America and the world.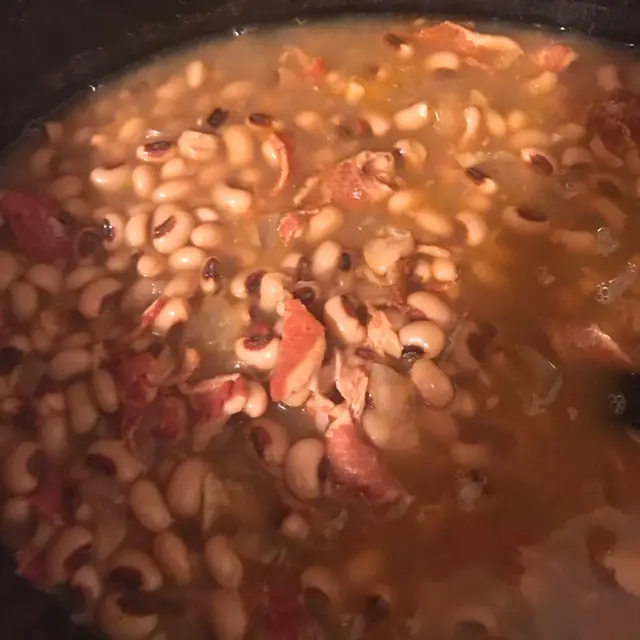 It's interesting that certain"soul food" dishes are more popular in the North than in certain parts of the South. For instance, I was born and raised in Virginia but never had fried green tomatoes, okra dishes and various soul food desserts until I came to live in New York.
Also, taste is individual. For instance, I'm one of the few with Southern roots (whom I know) who don't like grits. Taste changes over time too. I loved things like pickled pigs feet, chicken gizzards and chitterlings when I was a young child. I don't eat any of those things now. (CLEANING a bucket of chitterlings made me never eat them again!)

There are certain classic soul food dishes that have remained favorites throughout my life. I think that you and your loved ones will love them too…
Must-Try Soul Food Recipes
Offline and online, these recipes are the ones that are consistent crowd-pleasers. They are all delicious options to share with your family and friends.
Appetizer  
-The one appetizer that my southern family and friends consistently have at various gatherings and events is deviled eggs. The bonus is that they are really easy to make. You probably have all of the ingredients for my Simple Southern Deviled Eggs recipe.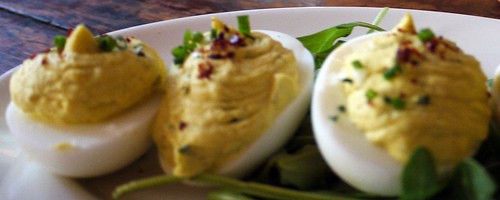 Side Dishes
-Macaroni and cheese is a soul food staple. What I especially like about mac and cheese is that depending on hunger levels, it can be the main course or a side dish. 
I sometimes switch up the combination of cheeses that I use but this Simple Baked Mac and Cheese Recipe Without Flour version is the one that I am consistently asked to make for family, church and other gatherings.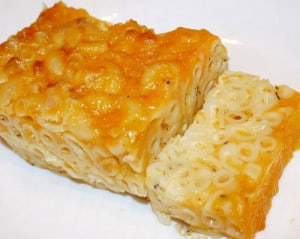 -I love potatoes but my family normally prefers rice. That is why I love it when fellow potato lovers eat dinner with us. Mashed potatoes are my favorite type of potato.
I could eat a whole batch of Creamy Mashed Potatoes. (That's why I don't make them often!) Mashed potatoes are often served as a side with other classic soul food dishes like fried chicken. 
-Collard greens are a traditional soul food dish. I don't think that you're truly southern if you don't eat them on New Year's Day. (I'm just joking.) When I was growing up, they were often cooked with smoked ham hocks.
I think that the first time that I had them with smoked turkey meat was as a waitress at Sylvia's restaurant in Harlem during college. That is how I still prepare my Southern Collard Greens Recipe With Smoked Turkey Wings.
-Candied yams are a sweet side dish, but I mainly grew up with sweet potato casserole. The texture is different but the ingredients are basically the same (sweet potatoes or yams, butter, brown sugar, cinnamon, nutmeg, vanilla extract). All I know is that diners always love my Easy Southern Sweet Potato Casserole Recipe.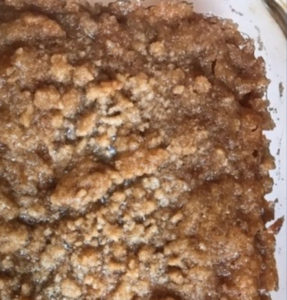 -Black-eyed peas are another favorite on New Year's Day. I now make Southern Slow Cooker Black-Eyed Peas Recipe With Bacon. They are still delicious.
Main Courses
-Fried chicken is a soul food staple. Some people eat them with waffles but I never had that combination until I came to New York. I don't know too many people who don't enjoy fried chicken.
It's not difficult to make a Fried Chicken Recipe at home either. The only part that can be "scary" is making sure that the hot oil doesn't get on you. Using tongs to flip the chicken has solved that problem for me.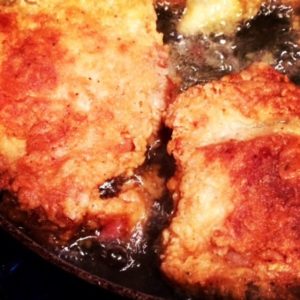 -Fried fish is also popular. A lot of traditional soul food mains are fried or barbecued. That is why I consider them treats. Southern Crispy Pan Fried Fish is an especially tasty fried whiting.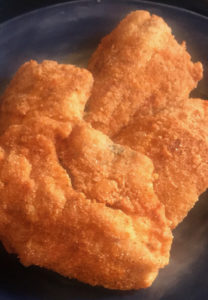 -When I was a waitress at Sylvia's restaurant as a college student, I would eat the same meal each Wednesday – BBQ meatloaf, mashed potatoes and corn. Free food was a perk that I thoroughly took advantage of in my late teen/early twenties!
I don't really like traditional brown gravy meatloaf, but I love this Easy Barbecue Meatloaf Recipe.
-Baked ham is a main course that was served almost every Easter. When Reggie's Aunt Beulah taught me How to Bake a Ham Shank in the Oven, I was pleasantly surprised to learn how easy it is to prepare.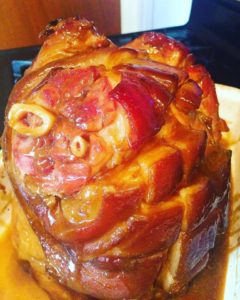 Desserts
Of course, a good soul food meal isn't complete without a sweet ending.
-Peach Cobbler is a classic soul food dessert. Peaches are sweet this time of the year so I think that I will make one soon. The traditional crust can be a little tricky so I prefer the combo cookie/pie crust topping that I use in my Peach Cobbler Recipe Made with Fresh Peaches.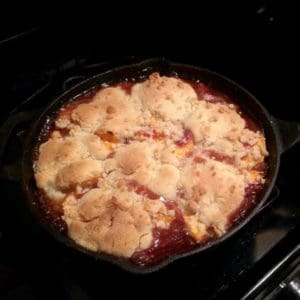 –Southern Sweet Potato Pie is one of my "go-to" desserts.  The potatoes are naturally sweet so you can enjoy it with much less butter, sugar and milk than in older recipes.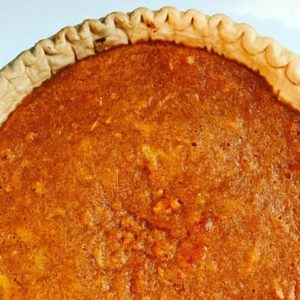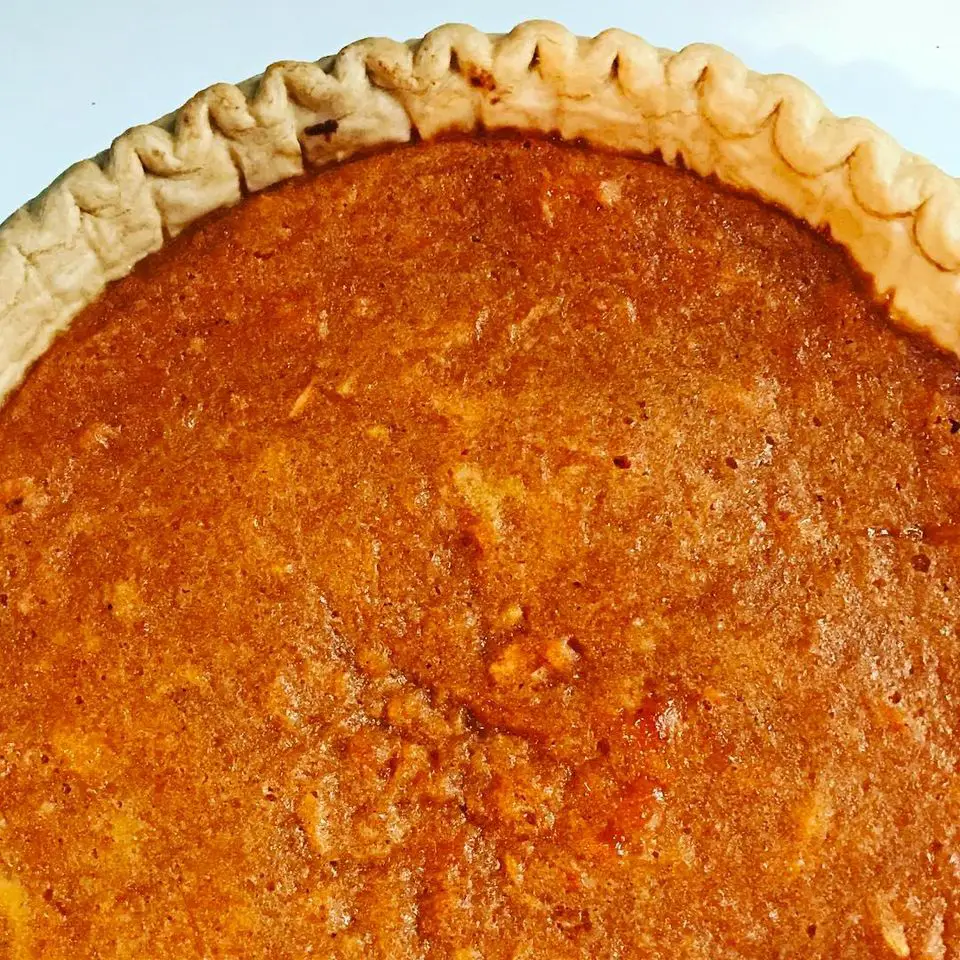 -Banana pudding is another classic dessert. Since Ms. Linda showed me how to make Banana Pudding With Chessmen Cookies, this dish is now tied with my mac and cheese for the "most-requested" potluck dish to bring. What can I say? Grandmas with Southern roots make everything better!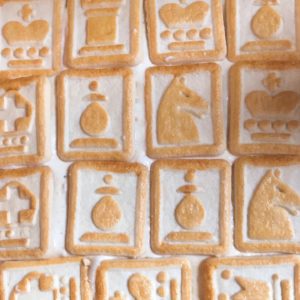 I hope that your friends and family will enjoy these 13 simple recipes during National Soul Food Month. These classics have been enjoyed for generations so I am sure that they will be welcome additions to your special family gatherings,  potlucks and/or special celebrations. 
FAQ
How can I learn more about the history of soul food?
-You can watch "High on the Hog: How African American Cuisine Transformed America" which is streaming on Netflix. The docuseries traces the history of the food from Africa to Texas.
-You can also read High on the Hog: A Culinary Journey from Africa to America or The Cooking Gene: A Journey Through African American Culinary History in the Old South 
Do you have any soul food book suggestions?
-In addition to the two books listed above, I suggest the following books (including mine, of course):
If you found this National Soul Food Month post helpful, please share it. Thanks!