Several people have started to search the site for Black History Month recipes. As such, I am posting this updated compilation of my favorite recipes from the African diaspora…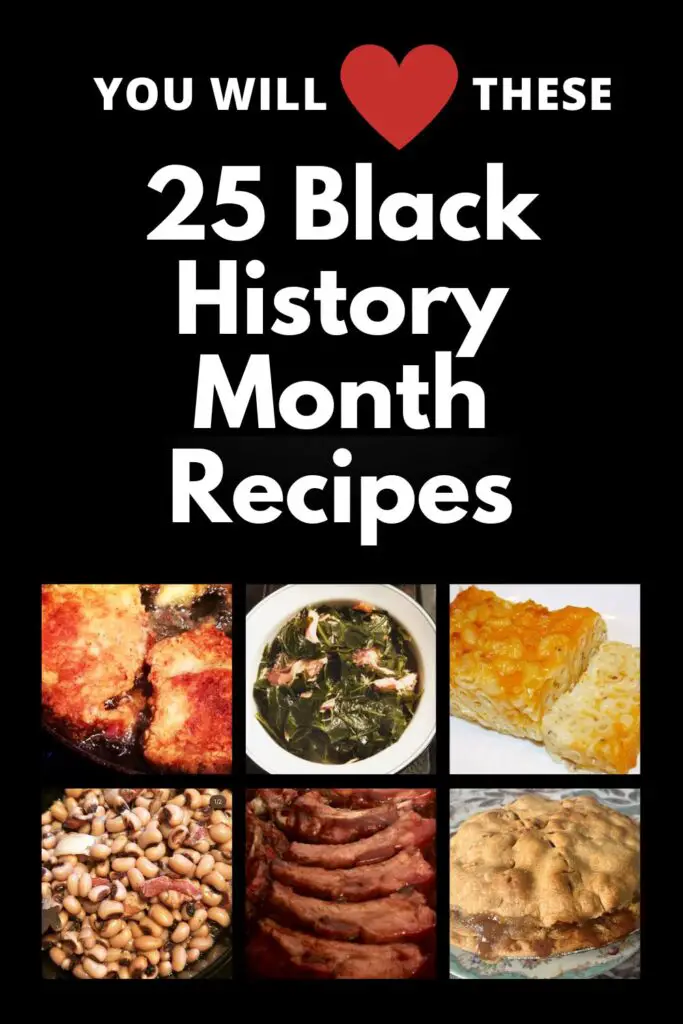 As I have written in the past, you can tell a lot about a culture and its history by exploring its food. What is now typically called "soul food" had its roots in African staples merged with the inexpensive foods that were given to African-American slaves.
In current times, there are a variety of foods eaten by Black people – from healthy African-influenced classics to food influenced by other cultures.  As a southern gal, there's nothing quite like traditional (fried, "smothered", etc.) soul food as an occasional treat though!
While I still have mixed thoughts about February being Black History Month, I enjoy being able to share food and recipes from the African diaspora. As such, I am sharing some of my favorite African, Caribbean and southern "soul food" Black History Month recipes below:
Black History Month Recipes
African Recipes
1. Egunsi with Spinach
2. Fufu
3. Ila (Okra Sauce)
4. OBE ATA (Stewed Meat)
Caribbean Recipes
5. Easy Jamaican Curried Chicken
6. Easy Peasy Jerk Chicken
7. Simple Guyanese Chicken Curry
Southern Recipes
8. Baked Macaroni and Cheese
9. "Best Apple Pie Ever" Recipe
10. Fresh Black-Eyed Peas
11. Quick and Easy Mashed Potatoes
12. Smashing Sweet Potato Casserole
13. Southern Collard Greens with Smoked Turkey Wings
14. Southern Green Beans
15. Melinda's Easy Southern Chicken Salad
16. Easy Southern Pan-Fried Chicken
17. BBQ Pork Ribs (Slow Cooker)
18. "Fall off the Bone" Slow-Baked Ribs
19. Southern Crispy Pan Fried Fish
20. Easy Barbecue Meatloaf
21. Red Velvet Cupcakes
22. Sweet Potato Pie
23. Peach Cobbler
24. "Best Apple Pie Ever" Recipe
25. Ms. Linda's Banana Pudding With Chessmen Cookies
If you enjoyed these Black History Month recipes, get more recipes like them in my eBook collection of 31 recipes – from appetizers to desserts. Buy it today for only $5.97!