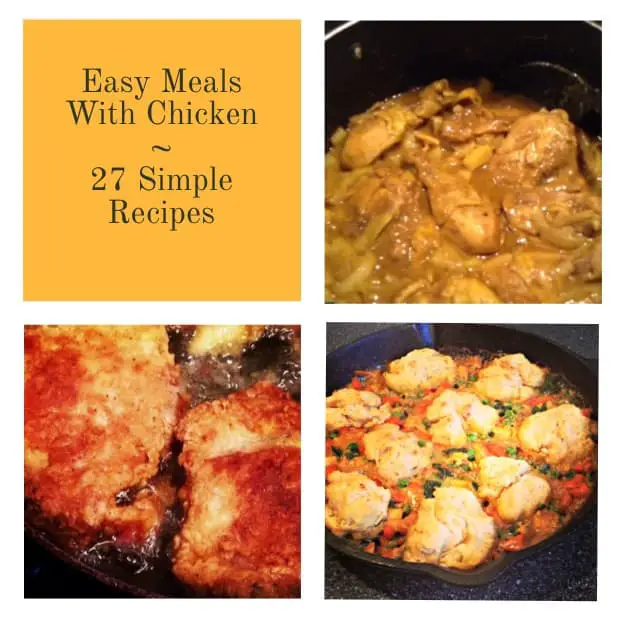 Many readers have been searching this site for easy meals with chicken. Since chicken is one of the meats that hasn't been selling out in our local grocery stores during this pandemic, I understand why! To help, I'm sharing 27 delicious chicken recipes.
27 Easy Meals With Chicken
1. Chicken, Spinach and Portobello Mushroom Soup
3. Two-step Slow Cooker Chicken Chili
5. Coleman's Easy Chicken Salad
6. Crazy Easy Crock Pot Chicken (Video) (If you don't have a slow cooker yet, Crock-Pot and Hamilton Beach both offer great options at a variety of price points.)
7. Reggie's Gluten Free Crock Pot Chicken Recipe
8. Curried Chicken Salad  (The recipe is used with permission from Alice's Tea Cup: Delectable Recipes for Scones, Cakes, Sandwiches, and More from New York's Most Whimsical Tea Spot.)
9. Drop Biscuit Chicken Pot Pie (This recipe is used with permission from Jennie's cookbook Homemade with Love: Simple Scratch Cooking from In Jennie's Kitchen)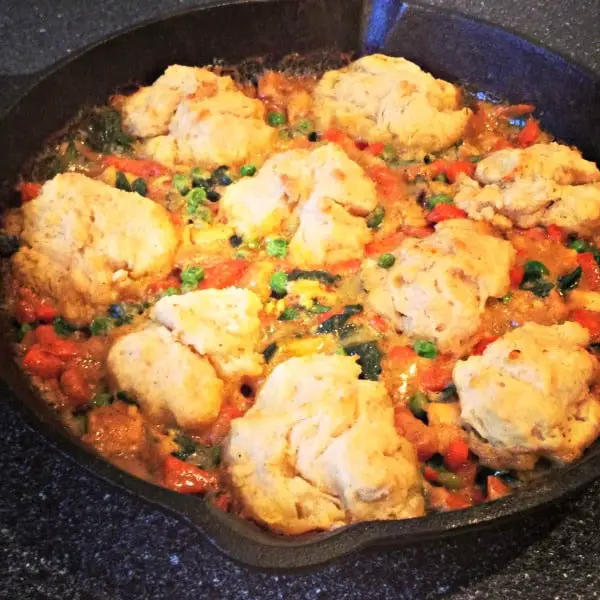 10. Easy Southern Pan Fried Chicken
11. Southern Fried Chicken Wings
13. Easy Jamaican Curried Chicken (The key to good curry is the powder and the brand that my Jamaican friends use the most is CHIEF Curry Powder.)
14. Healthy Chicken and Sweet Potato Curry
16. Simple Guyanese Chicken Curry
17. Easy Peasy Jerk Chicken My Jamaican friends use Walkerswood Jerk Seasoning paste.)
18. Easy Chicken and Sausage Jambalaya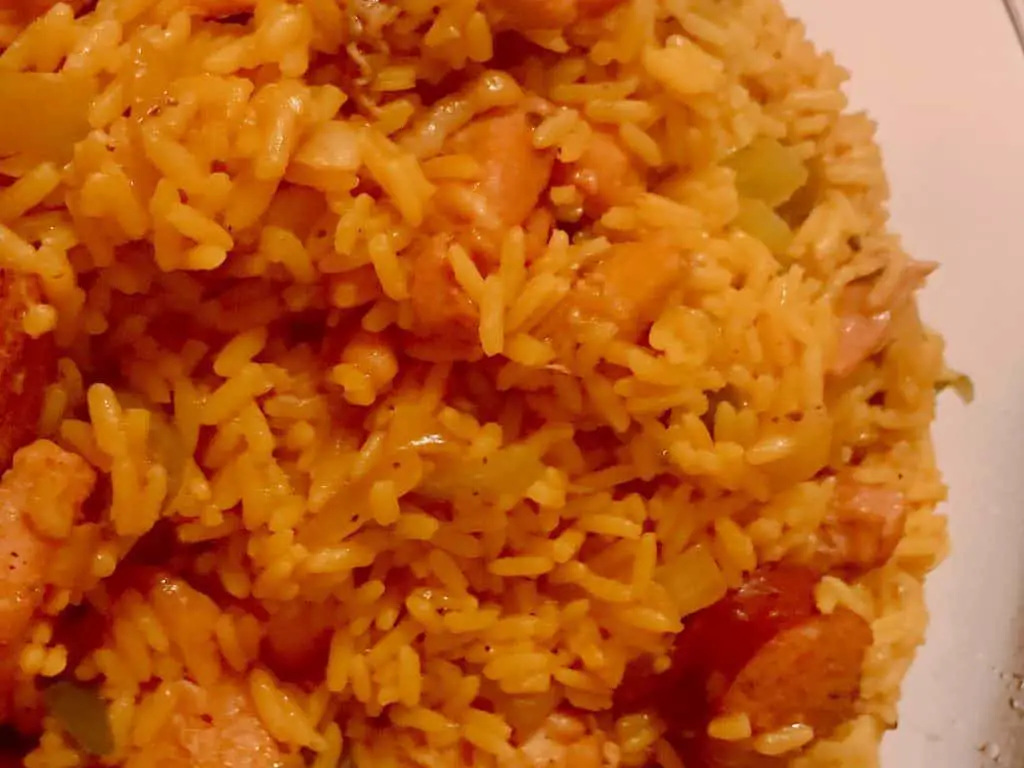 19. African Recipes: How to Cook Obe Ata (Stewed Meat)
22. Chicken Stir Fry
23. Healthy(ish) Easy Egg Foo Young
25. New Orleans Chicken Muffuletta
26. Chicken Spezzatino (by Giada De Laurentiis at a Target event)
27. Several Easy, Nutritious and Economical Family Meals (including Chicken Caesar Wrap, Chipotle Chicken Fajitas and Chicken Broccoli Penne
I hope that you and your family enjoy these easy meals with chicken. If I missed any chicken recipes that you would like to try, please send me an email ([email protected]) so that I can add it to my "to make" list.